Also known as neobanks, online-only banks are arguably the best innovation of the modern banking world, making banking more straightforward and efficient. They are a revolutionary concept compared to traditional brick-and-mortar banks, and many privately-owned companies have made themselves known as innovators in the sector.
We feel that the online banks that we discuss below are especially worth mentioning. Each has succeeded differently by offering outstanding fees and rates, ease of use, transparency, service, or comprehensive credibility.
Bank
Best for
Features
Starling Bank
Best overall
Offers bank account switching
Good budgeting tools in the app
Chip
Savers – 3.55% AER!!
Market leading 3.55% AER
£10k Prize Savings (similar to Premium Bonds)
Monese
Best for bad credit
+ free £10
Very easy to sign up
No credit check or proof of address
Monzo
Best for budgeting
Ability to create budgets, split bills
Create saving pots
Revolut
Great for travellers
Currency exchange with real-time rates
3 months of Revolut Premium for free
Wise
Best for overseas transfers
High transfer limits
Multi-currency accounts
Atom Bank
Decent savings accounts
Not a current account, but for savings
Competitive annual equivalent rates
£10 BONUS OFFER: Earn easy cash by watching videos, playing games, and entering surveys.

Get a £10 sign up bonus when you join today.

Join Swagbucks here >>
Best overall: Starling Bank
Anne Boden founded Starling Bank in 2014, and she is the former COO (Chief Operating Officer) of Allied Irish Banks. This neobank has a head office in London and boasts offices in Dublin, Cardiff, and Southampton. It's a fully-authorized bank with extremely high ratings from customer review websites like Trustpilot.
One of the best online banks UK, it's been registered in Wales and England under Starling Bank Limited. It's regulated by both the Financial Conduct Authority and the Prudential Regulation Authority. It officially received its banking license in 2016 and went on to launch its mobile-only current account in 2017.
The Pros and Cons
This neobank boasts several great features, including:
Simple account creation: to make an account with Starlink Bank, all you have to do is download the app to your Android or iOS device, fill in your details, and then complete a verification process. The final step involves taking a photo of your ID and recording a video of yourself. Businesses will also have to provide proof of trading activities.
Easy bank switching: The digital bank uses the UK's Current Account Switch Service; this service makes it easy for your new bank to transfer your balance and take over your payments.
A range of different financial services: these include but are not limited to youth accounts, loans, joint accounts, and overdrafts. They also have a euro account, which you can use to seamlessly switch between sterling and euros.
No monthly account fees and fee-free transactions, including ATM withdrawals abroad.
Compatibility: this includes Apple Pay, Garmin Pay, Samsung Pay, Fitbit Pay and Google Pay.
Budgeting tools: Starling Bank provides real-time notifications every time you make a transaction and offers insight features to show you how you spend your money.
However, users do report that:
Replacement card: this can be pretty pricy.
Cheque and cash payments are inconvenient.
The bank has expensive overdrafts at 15% EAR.
How do I become eligible?
To be eligible for a Starling Bank account, you must:
Be at least 16 years old.
Have a UK mobile phone number.
Have an ID, passport, or driver's license you can use for verification.
Have proof of address in the UK.
Starling Bank, while an excellent choice for those looking for an online bank, is unfortunately not available in UK crown dependencies Jersey, Guernsey, and the Isle of Man. It's also not available in Gibraltar.
Customer support
The Starling Bank app has a chat function on their mobile app and website that you can use to get answers to any queries or concerns. You can also email them, and they'll get back to you that same day.
Why Starling Bank?
Starling Bank is feature-packed, has excellent service, and has no hidden monthly fee. The online bank offers users an excellent and affordable way to manage their finances which is perfect for those who want the convenience of managing their bank from their mobile.
Best for bad credit: Monese
Monese was founded by Estonian entrepreneur Norris Koppel back in 2015 as one of the first totally digital banks. Although it's not technically an online bank due to not being registered as a bank but rather regulated by the FCA as an e-money institute, it does offer some great banking services.
Its first product was a mobile current account that you could open instantly. Currently, its headquarters are in London, and the company boasts well over 2,000,000 customers. Monese has received tremendous support from the European Commission, receiving €1,100,000 in funding.
The Pros and Cons
Monese is full of great features, including:
Offering an excellent user experience with an easy setup and an app boasting a simple interface.
Monese is relatively easy to sign up for compared to other digital banks: you don't need to give your credit history or any proof of residence (see banks that don't need ID to open an account).
The premium subscriptions are great and boast a lot of great benefits. The Premium tier makes all foreign currency transfers, all cash top-ups, and ATM withdrawals completely free and unlimited.
The Financial Services Compensation Scheme (or FSCS for short) guarantees customer deposits up to £85,000. Further, Monese states that because it's not a bank and does not reinvest its customer's funds, 100% of all its funds will be safe even if they go out of business.
However, Monese, unfortunately, has some downsides:
Unlike some other digital banks, it limits ATM withdrawals and top-ups you can do monthly. There are also certain spending limits.
While customer service options are available, users report that the support can be pretty slow if the questions can't get answered properly using the chatbot.
For UK accounts, there is a maximum account balance of £40,000, no matter which account option you opt for. The only exception is the Eurozone Premium plan, which boasts a maximum balance of £50,000.
How do I become eligible?
To open a Monese current account, you'll have to install the app on your iOS or Android smartphone.
Other eligibility requirements to open a bank account include the following:
An email address.
Your phone number.
Your ID document.
Customer support
Monese boasts several customer support options that you can make use of. Before even contacting them, you may be able to get your questions answered by consulting their FAQ section. If that's unsuccessful, you could chat with someone from their friendly customer support team using the app.
And if you'd find it easier to send an email, leave them one, and their team will ensure to get back to you as soon as possible.
Why Monese?
As for online banks, Monese is perfect if you have bad credit or don't have a credit history at all. UK newcomers will also benefit from opening a Monese account if they've struggled to open a bank account in the past for similar reasons.
Best for budgeting: Monzo
Among the earliest app-based online banks, Monzo was founded in 2015 and was able to offer a full current account by April 2017. It boasts a fascinating history having been founded by a team that met working at Starling Bank. In 2016 it set a record as the quickest crowd-funding campaign in history, raising a million pounds in 96 seconds.
Like Starling Bank, Monzo is highly recommended on review sites like Trustpilot.
The Pros and Cons
Monzo has some great offers for its users, including:
The ability to create budgets, split bills and make saving pots: you can create up to 10 to help with your current account's budgeting goals.
Being an online bank with free overseas cash withdrawals of up to £200 per month.
Zero transaction fees on overseas spending.
Many added features: such as joint accounts, overdrafts and loans. Joint accounts boast the same benefits as regular current accounts but offer you two debit cards for you and your partner.
The Financial Services Compensation Scheme secures up to £85,000 of your money: this means that you'll be compensated if the bank closes for any reason.
Free overdrafts up to £20.
You can pick and change your pin at any time using the app.
A partnership with Wise, providing users with cheap international money transfers.
Check out these other best budgeting apps in the UK.
Monzo, of course, has some downsides; these include:
No top-ups for debit and credit cards.
A limit of £1,000 cash every six months, and half this if you're 16-17.
Daily spending and withdrawal limits.
No separate savings accounts. This can ruin the deal for some interested in using an online bank that offers good interest rates and comprehensive savings accounts.
How do I become eligible?
To be eligible for this online bank, you'll need the following:
A UK identification document (passports and driving licenses can work too).
To be at least 16 years old.
A mobile phone with a UK number.
Monzo also offers services in the United States. However, these are limited compared to its UK offerings as it does not yet have a full banking license in the US.
The bank also doesn't require proof of address.
Customer support
Monzo boasts 24/7 support and a wide range of customer support options. You can use the in-app chat for friendly human support or send the Monzo team an email. Alternatively, you can call their customer service line.
You can also consult their frequently asked questions section to see if perhaps your question has been asked and attended to in the past. This may prove more efficient than contacting live support.
Why Monzo?
Monzo is one of the challenger banks, that is, banks that compete with the UK's traditional banks. You should register with Monzo if you're interested in an app-only experience and you're curious about the brilliant budgeting features Monzo boasts.
Great for travellers: Revolut
Create an account with Revolut using our link here, and they'll give you 3 months of Revolut Premium for free.
Revolut was founded by Vlad Yatsenk and Nikolay Storonsky and has its headquarters in London. It was founded in 2015 and, in late 2020, was the most valuable financial technology company in the UK.
Generally considered perfect for those who frequently travel, Revolut makes things easy with features catered towards efficient and affordable foreign currency transfers.
The Pros and Cons
Revolut, as one of the challenger banks competing against traditional banks, boasts some pretty good features, these include the following:
Efficient currency exchange with real-time rates: while you can keep your money in GBP on the app, you can also change it into one of up to 29 foreign currencies and spend in over 150 currencies using the interbank rate.
Cryptocurrency purchases: while this is a feature of Revolut's premium accounts, it's nevertheless quite a benefit for those interested in cryptocurrencies. And as the first challenger bank to offer crypto support, it's a well-established feature.
A free basic account: this is enough for most users as it offers free withdrawals of up to £200 every month. In addition, it boasts cross-border money transfers. Premium accounts have up to a £13 monthly fee. However, there are accounts with a monthly fee of almost half of that.
Card payment security options.
While this may make Revolut seem like the right choice for you, ensure you consider that:
The digital bank does not have a UK banking license: while the fintech company does not have one at the time of writing this, it did apply back in January 2021 and will likely eventually have one.
There is no overdraft facility.
You're unable to pay into your account with cheques or cash.
How do I become eligible?
There are specific criteria that you need to meet to be eligible for the accounts of most digital banks; Revolut requires the following:
You have to be 18 years old or older. Although there are junior accounts available, there's still a need for an adult to manage them.
You can't have had an account that was previously closed by Revolut.
You'll need ID and proof of address.
Revolut has various accounts available, some specifically for business.
Customer support
Revolut boasts in-app customer support available from Monday to Sunday, 24 hours a day. Be aware that premium users will get priority. The bank is also available to call at any time.
Why Revolut?
Revolut is a brilliant choice for those who are overseas often; this is due to the convenient currency exchanges. It has an easy-to-use application and is an overall great modern challenger bank. This digital bank truly redefines ease and accessibility.
Best for overseas transfers: Wise
London-based fintech company Wise was founded in 2011 by Kristo Käärmann and Taavet Hinrikus. It's been highly successful, and The Guardian even named it one of East London's "hottest tech startups."
Previously known as Transferwise, this company boasts the vision of making international transfers "cheap, fair, and simple." Currently, it transfers over £4,000,000,000 every month – that's a lot of zeros!
The Pros and Cons
There are many benefits to setting up a Wise account, including the following:
There's a simple and free sign-up process that's relatively easy to navigate.
Compared to other online banks, it boasts high transfer limits.
You can pay in many ways, such as using your debit card or Apple Pay.
Wise has highly competitive rates: compared to competitors, Wise's rates are cheap, achieving its purpose of providing better than standard transfer rates.
Multi-currency accounts: because Wise was initially made for international payments, the account offered by wise allows holders to have various currencies, letting you convert and spend between them.
Monthly statements: on Wise, you can keep track of all the transfers you do each month by reviewing the detailed accounts provided.
Different transfer options: you can make use of the company's other transfer options, including low-cost transfers (which are cheaper but slower), fast transfers (which provide instant money transfers but are more expensive) and advanced transfers (which allow you to send money from a GBP bank account, not in the UK).
But while Wise boasts quite a few pros, there are some negatives to this fintech company:
Transfers require both proofs of address and ID.
There are no cash options, and you can't deposit cash; you can only send money to bank accounts.
How do I become eligible?
As with many digital banks, Wise is available on the web or on iOS and Android as an app. To be eligible for a Wise account, however, you'll need the following:
Your ID document.
Your social security number.
An opening deposit.
To be at least 18 years or older.
Remember that you can only have one personal Wise account, but you can open separate Wise Business accounts.
Customer support
Customer support ratings for Wise are pretty high, with many citing how responsive they are. In addition, customer support is available in multiple languages. You can contact the Wise team either via email or a phone call.
Why Wise?
Wise is perfect for people looking for multi-currency accounts that offer affordable transfer rates. And since the company has been around for a long time and is well-established, you can rest assured that it isn't going anywhere and that your money is in good hands.
Best savings accounts: Atom Bank
Atom Bank was one of the first completely online banks in the United Kingdom, with no physical branches. It's among the first online banks to be granted a full UK regulatory license; it's regulated by the Financial Conduct Authority and the Prudential Regulation Authority.
One of the best online Banks UK, Atom Bank, was founded in mid-2013 by Mark Mullen and Anthony Thomson, both banking professionals. It was officially granted a banking license in 2015 and was launched in 2016.
Atom Bank boasts an excellent rating on Trustpilot of close to 5 stars.
The Pros and Cons
Atom Bank boasts some unique benefits. Let's explore what these are:
Personalised products: each customer gets their own personal logo on the app and can call the bank anything they want on their phone.
Biometrics: Using either voice or face recognition software, users can log in to their bank accounts.
Low mortgage rates: By working with only specific brokers, Atom Bank has been able to offer some of the lowest mortgage rates, boasting a five-year fixed term of 1.29%. Some say that it offers one of the best rates in a decade.
Great business loan rates: Atom has been praised for its low business loan rates.
Highly competitive annual equivalent rate: Atom offers AER rates on its account that are much better than many competitors.
Find others of the best money savings apps.
However, there are some issues with Atom Bank, including:
It offers solely digital banking and does not offer bank cards to its clients; this is exclusively a bank for savings.
There is no way to get a current account: the bank's products are not meant to be used for frequent daily transactions.
The bank requires a lot of information from you.
How do I become eligible?
To become eligible to open an Atom Bank account, you'll need the following:
To be at least 18 years old.
Proof of residence in the UK, and if you plan to live outside it for three years or less, you must notify Atom Bank.
Your identity document.
A smartphone with a UK number that can run the app.
Customer support
Atom Bank, as a challenger bank, is one of the most popular banks in the UK and offers 24/7 support from its Durham staff. You can contact them by using the Help button in the app or by sending them an email or giving them a call.
Why Atom Bank?
Atom Bank might be the right bank for you if, after looking through banks in the UK, you've decided you want digital banking, which you can use for effective savings. This online bank is affordable, reliable, and a great all-around choice.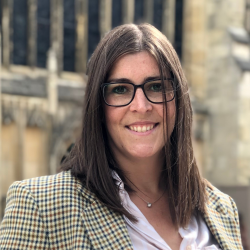 Latest posts by Naomi Willis
(see all)