When something breaks at home, you often don't need professional help right away. Instead, you can do some basic home repairs on your own.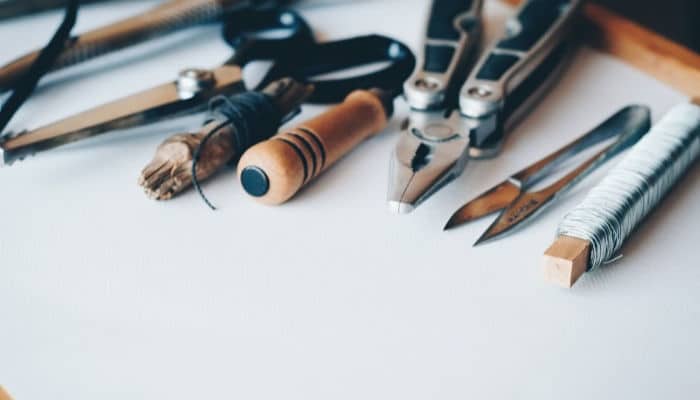 £10 BONUS OFFER: Earn easy cash by watching videos, playing games, and entering surveys.

Get a £10 sign up bonus when you join today.

Join Swagbucks here >>
The 5 DIY tips that we gave previously — notably, watching or reading DIY tutorials, buying supplies from your local Builders Merchants, and taking your time — will help you in this case.
By doing DIY repairs, you'll not only be able to fix things immediately, but you'll also save money. With that in mind, here are basic home repairs that you can definitely DIY:
Patching up wall holes
You can patch up unsightly nail holes by using a putty knife to fill in the tiny hole with lightweight putty. Scrape off the excess putty and let it dry. Then, sand it down and finish by applying a primer.
For larger holes, DIY Network explains that you must reinforce it first.
Cut out a rectangular piece of scrap plasterboard that is slightly larger than the hole. Place the plasterboard over the hole, and trace around it, and use a saw to cut out the traced area.
Next insert a spare board behind the hole, making sure it is longer than the newly cut gap, and screw it into place.
Then, screw the first plasterboard into the board that is now behind the hole.
Cover with tape before applying plasterboard compound. Use the edge of a trowel to spread the paste evenly.
Once dry, sand the area until smooth, then repaint. This DIY tip will save you anywhere from £30 to £125.
Fixing blocked toilets
A blocked toilet may seem like a nightmare, but it's something you can easily fix yourself.
HomeServe explains that using the right plunger is the key, so make sure you are not using one that is designed for the sink, along with rubber gloves, old towels or newspapers, a bucket, and some baking soda or vinegar.
Turn off the shutoff valve to prevent overflow, and then mop up any overspill and protect the surrounding area with old towels or newspaper.
Afterwards, place the plunger under the water, so that it completely covers the pipe.
Firmly push it down, then pull it up to dislodge the blockage. You'll likely need to repeat a few times to completely unclog the toilet.
Once done, wash the plunger in the toilet by flushing it several times.
Disinfect the plunger by soaking it in a combination of household bleach (baking soda + vinegar) and washing liquid.
This DIY fix will take you 20–40 minutes but could save you £40–£60.
Unclogging faucets and showerheads
Reader's Digest notes that mineral build-up in a faucet's aerator holes can weaken water flow.
When this happens, put the plug in to prevent small parts from falling down the plughole.
Next, wrap some duct or electrical tape around your pliers, and use it to unscrew the aerator. Gently scrub it with a toothbrush, then rinse.
For a more thorough clean, you can soak the aerator's parts in vinegar before brushing it.
You can clean the showerhead using the same process. Alternatively, you can fill a freezer bag with a mixture of vinegar and water and secure it over the showerhead.
This DIY will save you the hourly £40–£60 plumber's rate.
The next time something stops working properly or needs repairing, consider whether you can fix it yourself before spending money to get a professional in.
Often all it takes is some time and research.
Latest posts by Skint Dad Contributor
(see all)