For many, the world of investing or having an investment portfolio is one that many have avoided.
Why? Well, an investment beyond simply owning your own home is not something that's commonly discussed within the education system of school or college.
Instead, you're taught the basics and then thrust out into the world with an almighty kick to the behind.
A lot of investors have become self-taught in understanding the stock market or investing in the many opportunities that are out there for anyone to take advantage of.
Nowadays, there's a lot of information out there thanks to the good ol' internet.
Along with technology, we've seen the growth of apps which has led to a lot of these apps being created. In fact, 33% of Brits own shares as of 2021.
But what are these apps, and how do they help you invest?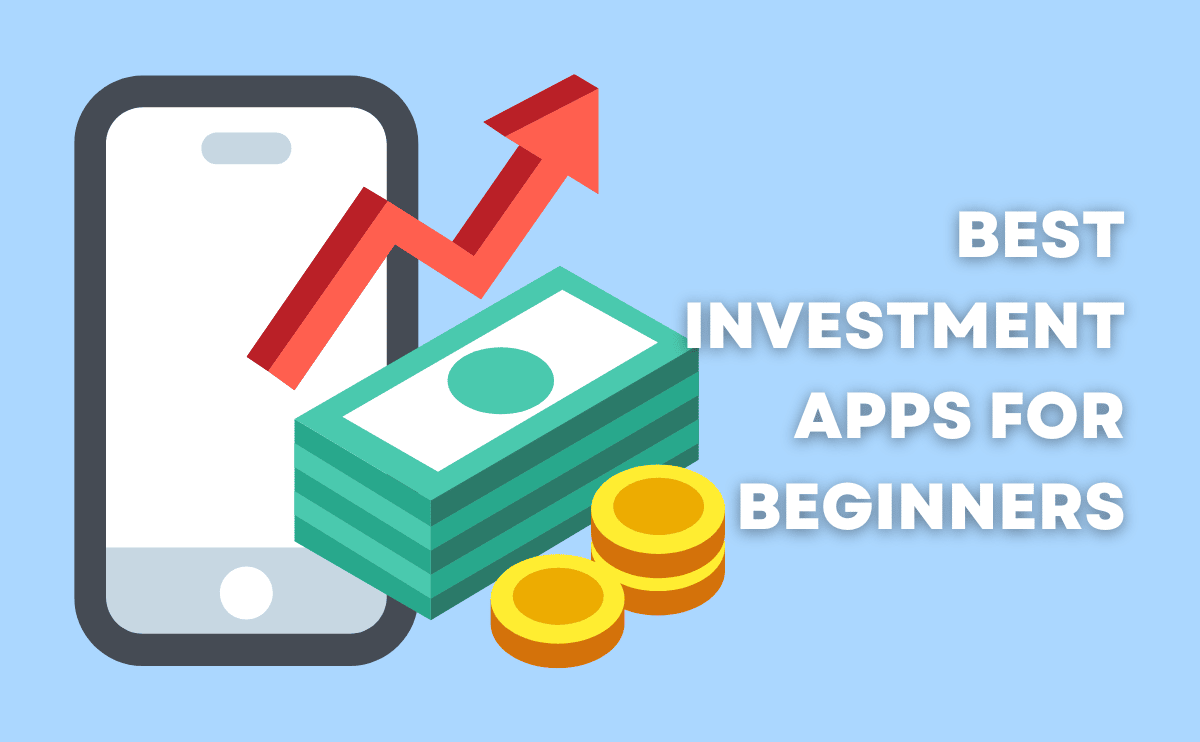 £10 BONUS OFFER: Earn easy cash by watching videos, playing games, and entering surveys.

Get a £10 sign up bonus when you join today.

Join Swagbucks here >>
In this guide, we'll share the very best investment apps UK-based beginners can use, even those with very little awareness of investing.
These apps should hopefully give you a starting point as an investor and show that anyone can invest money, no matter how much you have.
Remember that investments can go down as well as up, and you could get back less than you put in.
10 of the best investment apps in the UK
We've compiled ten of the best investment apps in the UK.
These are more than likely to help you get started with investing, whether you plan to invest a few pounds here and there or you're looking to commit to a more hefty amount.
Whatever you invest, it could provide you with some very generous returns if luck and time are on your side.
Chip

Chip is seen as a platform that helps you save smart and without the hard work that would typically come with it.
It's a free app that helps build your savings automatically and is used by more than 400,000 people. Users can find the best rates and big returns for the money that they invest.
They believe that those who invest their money deserve better than the minimal interest rates offered when saving directly with a bank.
The clever tech used can help turn any of your spare money into something life-changing, as put by Chip. You can save around £3,000 a year without evening having to lift a finger.
Safety is important for users, and that's where Chip can help ease those concerns when it comes to investing your hard-earned cash.
It's not only covered by the Financial Services Compensation Scheme but also is authorised by UK banks when it comes to savings accounts.
Pros
Market leading 3.55% AER Instant Access account
£10,000 Prize Draw account (similar to Premium Bonds)
Bank-grade encryption for maximum security support
Award-winning customer service
Protected by FSCA
Easy-to-save and use app
Cons
Can't set up standing orders
Withdrawals can take up to 48 hours
Only one bank account can be connected
Moneyfarm

Moneyfarm is a great way of helping grow wealth with top-performing portfolios.
There's a dedicated consultant provided for users to make the most of their decision-making and an app that helps them invest wherever and whenever they want to.
With over 80,000 investors on its books already, there's around £2.2 billion that's being generated with just a small amount of users.
In comparison to other platforms, this is a fairly small pool of investors, meaning you can be part of an exclusive number whilst the platform is in its infancy.
Moneyfarm is both regulated by the FCA and protected by its main investors.
The investments that users have is separate from that of the capital in the company. So if the business were to go under, as an investor, your portfolio is protected.
Pros
No prior knowledge is needed to use the platform
Seven different risk-based portfolios available to choose from
Regulated and protected by the FCA
Cons
A minimum investment of £5,000 is required. This may be the reason why there are so few investors.
Limited to just ETFs available
No control over your portfolio
If you're looking for management over your portfolio, then this is going to be a great one for you. It's also suitable for those with more capital available to invest. Sign up here.
Read next:
eToro

eToro is the world's leading social investment community platform. It allows users to help grow their wealth and their knowledge within investment opportunities.
As a multi-asset investment platform, it's built on social collaboration and investor education – perfect for any beginner investor. A community where you connect with others, share your knowledge or learn from the professionals.
The company was born back in 2007 by three entrepreneurs who set out to disrupt the world of trading as they knew it back then. Their mission was to create trading that was accessible to anyone, anywhere.
As mentioned, a lot of people tend to shy away from investing due to a lack of knowledge or awareness that trading nowadays can be done with very little money indeed.
This platform, like others, has helped provide that awareness and a space for new investors to find their feet.
Pros
Easy to open up an account
Free stock and ETF trading are available
Social trading app
Great for community support and knowledge
Cons
Non-trading fees are considered to be fairly high
Only one account base currency
Limited services to those within the US
It wasn't until January 2022 that eToro delivered its stock investments to the US market. With that said, even now, after nearly twenty years in existence, the platform still has a lot of room for growth in the industry.
It's worthwhile being a part of one of the leading platforms and innovators for multi-asset trading. You can sign up to the eToro platform here.
Freetrade

Freetrade is a great platform for helping give everyone who uses it the opportunity to grow their savings over a long period of time. As an award-winning app, there are over 6,000 different stocks that you can invest in, commission-free.
The platform boasts a simple investing approach through the app design and user interface, making it easy for anyone to get to grips with investment.
With investments available from only £2, it just goes to show that investing in today's world can be done by anyone regardless of the money they have available.
So despite how small it might be, to begin with, each and every pound you put in over the years is going to accrue into something potentially substantial.
It's a great one for beginners and experienced investors looking to expand their portfolios with various stock options. It can help ease beginners into the world of stocks and shares.
Pros
Fast and easy set-up to create an account
Good for mobile trading
Free stock and ETF trading
Cons
Payment options for depositing are limited
Basic products available – may not be enough for some experienced investors
There are a number of investment options to look at when it comes to this investment app.
From a general investment account to a stocks and shares ISA. This is a good platform for long-term investments, rather than simply offering short-term options.
Ready to start your Freetrade journey? Sign up here.
InvestEngine

InvestEngine works as a commission-free ETF investing platform, enabling beginners to help build and manage their portfolios.
It's one of the best for bringing value and innovation when it comes to investments.
There are over 400+ exchange-traded funds available from a number of notable, leading brands.
The platform also has a range of tools that help with the overall management and monitoring of your portfolio – from automating to diversifying and analysing what trades you choose to invest in.
There's everything you could possibly need in order to grow your wealth on this investment platform.
InvestEngine's intentions are to build investment portfolios that will achieve better results in the long term.
Combining investment expertise and technology, the tools you require as a beginner to investing are all under this one platform.
InvestEngine helps easily manage your investment portfolio, or you can get the platform to do it all for you.
Navigating the stock market can be difficult, and having experts that manage it for you is very much preferred for most investors.
Pros
Easy to use app and website
Decide between a managed portfolio or do it yourself
Access to over 150+ ETFs
Business accounts
Cons
Flat fee structure – doesn't reduce the more you invest
£100 minimum investment which may be too high for some investors to start out with
InvestEngine is rated by the experts as being one of the best investments for ETFs. You can sign up to the platform today here.
Stake

Stake offers opportunities for those based in the UK to invest in trades across the waters in the US of A.
For some trading opportunities, you need to pay brokerage fees in order to trade within the US market.
Stake, as they so bluntly put it, is calling 'bull' on this process and, as such, offer the user to trade with $0 brokerage fees.
For beginners, it's a great way to make use of UK investment apps where there are not just shares and stocks available in the UK, but beyond.
Trading in US stocks and shares is a great way of diversifying your portfolio and providing opportunities to grow it even further.
As a fully FCA-regulated platform, Stake is a great option for anyone to start investing on a much wider scale than simply on a national level.
We love Stake's user interface design which is clean and modern. You always want a trading app that's easy to navigate and understand, rather than having one that's messy and too complex to use.
Pros
$0 brokerage fees and no fixed fees per trade
Great for expanding a portfolio both for beginners and experienced investors
No minimum investment is required
Digital and automated US tax form completion
Deep dive into the companies you're trading with
Cons
Lacks educational tools for beginner investors
Limited availability when it comes to customer support
Basic product portfolio – may not be enough for some investors
You can sign up to the Stake platform here.
Circa5000

Circa5000 is a platform that requires a user to have a smartphone in order to invest. That's pretty much something that most people will have!
The money that's invested is done so in businesses that are responsible and work in a positive way to influence the future of humanity.
They've got great initiatives like their Clean Energy Fund, which enabled over 15 million families to access clean energy.
They help users generate attractive returns and provide a balanced risk to all their available investments that have brought in over 150,000 investors to date.
Pros
Great opportunities for investment to be used for socially-conscious initiatives
Low-cost ETFs available
Free £5 rewarded to those that sign up
Quick and easy to use deposits and withdrawal processes
Cons
Offers a flat rate platform fee which may not be great for small accounts
App-only – no computer or desktop option available
Limited selection of investments
If you want your investments to go beyond just filling your bank balance and you'd like to help communities nationally and internationally, then sign up to Circa5000 here.
Ziglu

Ziglu is a fairly new platform that provides investments in crypto. Crypto is a growing investment option, despite being fairly volatile.
Any beginner investors or those who invest but are new to trading in crypto will want to try out Ziglu.
With investments from just £1, it doesn't matter if you want to start off with very little amounts.
Earn on as many cryptocurrencies that you wish to invest in, whether that's Bitcoin, Cardano and more.
Ziglu offers a cash account and debit account with the user profile too.
It means you can spend your money in real life, too, rather than it just being an investment pot that you can only deposit or withdraw on.
Pros
No deposit or withdrawal fees
FCA-registered
UK-based
Transparency with fees charged on trades
Cons
Limited currencies that you can invest with
Cheaper trading fees can be found elsewhere
No FSCS protection
If you're interested in cryptocurrency, you can sign up to Ziglu's platform here.
Wombat

Wombat allows you to open an investment account in minutes, and you can get started with as little as £10.
The platform offers fractional shares and exchange-traded funds, providing a variety of options for growing and diversifying your portfolio.
You've got full control over your portfolio, or you can choose to automate everything if desired.
Pros
Invest from as little as £10
Great variety in fractional shares and exchange-traded funds
Have full control or automate everything
Cons
Small fees on accounts over £1,000
Limited on types of investment available
Looking to invest via Wombat? Sign up here.
Wealthify

Wealthify has a range of products to benefit the user when it comes to committing to a variety of investments.
As a new approach to investing, you are in control of how cautious or adventurous you'd like to be when investing your money.
Pros
A variety of products are available, from investment ISAs to pensions
No minimum investment is required for most products
Easily plan your financial future
Award-winning platform
Cons
Less control over your investments
No cash or lifetime ISA products are available
Wealthify does offer a variety of options for your investment and is a worthwhile option for beginners.
Sign up to the platform here.
Choosing the right investment app for you
It's important that you choose the right app for your needs.
With so many out there, it can be easy to get lost in the noise of sales pitches you get from the platforms themselves.
With that being said, there are a few things that you'll want to lead with when it comes to picking a platform that's right for you.
Trading fees
Trading fees are additional payments that will often be charged when you buy or sell your shares/stock.
Some take a fee that may vary each time, whereas others may charge a flat fee.
Some may have zero fees on trading, so it's good to look at what the investment platform offers when it comes to trading fees.
Investment style
These UK trading apps all have different styles of investment.
Some offer a general investment account, whereas others may have additional options and premium upgrades.
It's worth knowing what investment types are offered, whether it's just EFTs to Crypto and, most recently, NFTs.
You'll want to know that you've picked the right app for your needs before you start investing.
The last thing you want is to open an account, input all your information and then realise it doesn't offer a stocks and shares ISA that you've perhaps been looking for.
Ease-of-use
Ease of use is important when it comes to the platform. How easy is it to navigate the platform, or to start investing in general?
It needs to be an app that's easy to grasp as a beginner and won't have you venting out in frustration at not understanding how to do something as simple as adding a bank account.
Security
Security is critical in this day and age, especially with so much cybercrime happening to many businesses and individuals alike.
No site is truly safe from cyber-attacks; however, they can be protected to prevent it from happening so easily.
Online security is particularly vital if you're going to buy and sell stocks – you don't want anything to happen to your hard-earned cash!
Make sure you're looking at the investment platform carefully because you'll want to ensure your investment account or any personal information you hand over is safe.
Look for various encryptions and any mention of security within the site and on the app if they have one.
Reputation
How well does the company fare when it comes to reputation on the market?
All of the ones mentioned in the list above are well-known within the industry and have a good track record. Some are fairly new yet have made an impressionable influence on the market already.
It's always good to take a look at what's being said about the company so that you can make an informed decision on whether this is one that you can trust when it comes to your stocks and shares.
Many investment apps will have glistening reputations, but there are a few bad apples that you'll want to avoid where possible.
How can investment apps improve your trading experience?
An investment app can offer that helping hand that many beginners will need when they're investing for the first time.
It can be difficult to know where to start when investing and investment platforms like the ones mentioned are ideal for navigating the first trades you make.
The main benefit of using an investment app is that you get access to a market that otherwise may have been restricted through old-fashioned brokers.
There's also the cost of trading. Traditionally, brokers would charge a substantial cut for the profits made on trades as their fee, whereas these apps typically offer a flat fee. This fee is a lot cheaper too.
If you're looking at the stock market and scratching your head, then it's likely you'll need a bit of help dipping your toes into the investment world.
These apps provide every user with the opportunity to create an investment portfolio and to do it well.
FAQs
Are investment apps a good way to trade?

Investment apps are a great way to trade, especially when you're new to the world of stocks and shares.

It's a great stepping stone, and these investment platforms can give you the resources and tools required to make the first purchases towards owning assets from a variety of different places.
What is the most trusted investment app?

Any of the trading apps mentioned above are trusted by hundreds of thousands of users around the world.

When looking for apps in the UK, make sure you're reading up on the platform and that they're well respected and reputable within the industry.

Whilst there are plenty of good ones out there, there are also bad ones.
What's the easiest investment platform to use for a beginner?

Any of the investment platforms mentioned in this article will provide you with everything required to get started.

For eToro especially, the learning resources available can be particularly handy as a beginner.

It's always worth trialling out different ones until you find the platform or app that works best for you.
Which investment apps have the lowest trading fees?

Wealthify is good for competitive charges, as is Moneyfarm. All of the apps listed offer good value when it comes to trading fees, particularly for beginners.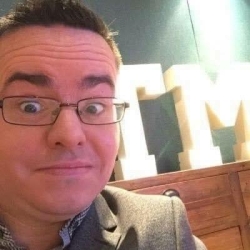 Latest posts by Ricky Willis
(see all)