If you're interested in saving money, budgeting better, or just understanding how you spend money every month, money-saving apps might be just what you're looking for. They provide an easily accessible way to manage your money better and stay on top of your finances.
Money can be a pretty intimidating facet of life to deal with, especially in this current financial climate where every penny counts.
These apps are a hassle-free and easy method of getting your finances together without having to visit a bank or financial advisor, which can cost you time and money you don't have.
However, are money-saving apps worth the time and effort? Yes! But it's up to you to really get the most out of your money-saving apps by practising diligence and making use of all the features available to you.
You might spend an hour or two getting everything linked and set up, but after that, it'll be simple and seamless for you to reach your financial goals. Find out below about some of the best money-saving apps available in the UK.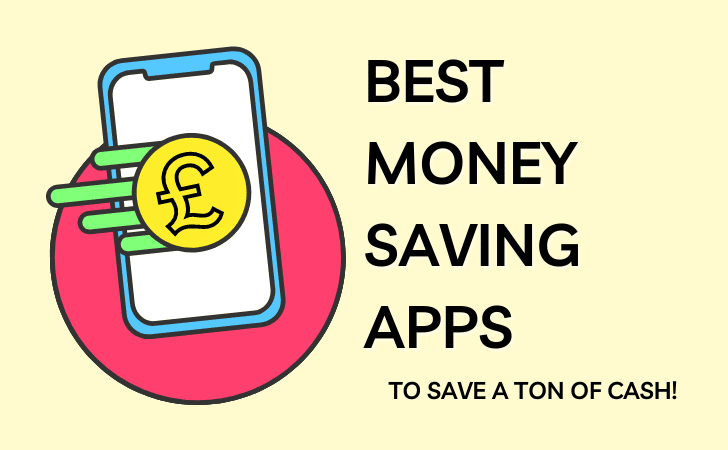 £10 BONUS OFFER: Earn easy cash by watching videos, playing games, and entering surveys.

Get a £10 sign up bonus when you join today.

Join Swagbucks here >>
The 6 best money saving apps
All money-saving apps aren't created equal, and the right type of app for you depends on what your financial goals are. Most of the apps on this list are automatic savings apps that also have other features to help you maintain a healthy financial standing.
1. Chip
The innovative Chip app helps you save money by analysing how much money you have in your bank accounts, calculating any spare change and automatically putting it in your savings account. You can adjust the automatic savings level to match your goals before it moves the money or even chooses to skip saving money that time.
This app is free but also offers a paid option for £2.99 per month. If you upgrade to the paid version of the app, you can gain access to more exclusive features, including access to their full range of investment accounts and their up-to-date investment opportunities.
See this Chip review for more details on how it works.
2. Starling
This free app is the counterpart to Starling Bank, which is an app-based bank. You can open a bank account with them and transfer the amount of money you wish to spend that month from your main account to this one. It'll keep track of your outgoings and help you set up budgets based on your spending.
This app also offers a "Saving Spaces" feature that works as a separate savings account that allows you to set saving goals and set the money aside from your main bank account. They offer interest rates of 0.05% to 0.50% AER.
In addition to this, it has a round-ups feature that puts all the spare change from your account into the saving space of your choice. You can also earn interest on your savings account up to the applicable account limits.
3. Monzo
The Monzo app is similar to Starling in that it's also the counterpart to Monzo's bank. This app is completely free, but you can upgrade to Plus or Premium accounts. It helps you towards your goals by giving you options of providers that are offering the best interest rates between 0% to 2.10% AER.
You can set savings goals, and it also rounds up your spare change and puts it in a savings pot. They offer various ISAs and savings accounts for long-term savings accounts.
4. Plum
The Plum money-saving app costs £0 to £2.99 a month depending on which version you're using; Plum, Plum Plus, or Plum Pro – they have a 0% to 1.01% AER interest rates. This is one of the best money-saving apps on the list because it has so many features.
This app helps you save money by calculating how much money you can afford to save monthly and then automatically putting money in your savings account. This app also helps you save money by identifying better deals if it determines that you're overspending on bills.
If this automatic savings app is putting too much away, you can adjust the amount whenever you wish. If you'd like to earn interest on your savings or open investment accounts, you'll have to upgrade to the Plus or Pro version.
Take a look at our more in depth Plum review.
5. Raisin
Raisin is a free-to-use money-saving app that allows you to save money by offering you the use of a range of banks with deposit-protected accounts. These accounts boast competitive interest rates from 0.05% to 2.70% AER. With this app, you can open and manage as many accounts as you'd like, and with no fees.
6. Moneybox
The free Moneybox app offers a 1.5% AER interest rate as well as automatic investments with a range of accounts; Stocks and Shares ISAs, Personal Pensions, Junior ISAs and Lifetime ISAs. They accept digital transfers from most major banks as well.
They also offer a round-ups feature, which you can turn off at any time, that saves your spare change by rounding up your transactions to the nearest pound.
You are given the option of saving your money in a Simple Saver account, which you can withdraw from once a month, a 45-Day Notice Account, or a 95-Day Notice Account. Another selling point is that you can open a savings or investment account with as little as £1!
Take a look at the best online banks in the UK
Tips to save money
Even with the use of money-saving apps, it's also wise to utilise other cost-cutting and money-saving strategies to ensure that you get the most out of your apps. The apps can help you with some of these things so that it's easier for you to get started!
1. Mind your expenses
Get a pen and paper or budgeting spreadsheet and make note of how much you spend each month on various things. Categorise your expenses and take note of where you're probably spending more than you should. Create a realistic budget for each category and do your best to stick to it. Having awareness of where you're losing money will help you cut back on that category. You can set spending limits for each category to make sure that you don't overspend.
Check out this list of the best budgeting apps in the UK.
2. Mind your transactions
Now that you're aware of how much you should be spending monthly in each category, keep an eye on your transactions to make sure you're not losing the money you shouldn't be. This will be a quick way to spot incorrect charges or fee increases that you weren't aware of.
3. Set saving goals
Setting saving goals for yourself will help you visualise the end goal and hopefully incentivise you to save more! You can set up different saving goals rather than one big one so that it doesn't seem unattainable. Set a saving goal for that holiday or set of expensive pots and put away money every week or month until you reach your goals.
When you're ready to grow your money, pick one of the best investment apps, which are great if you don't have a lot of experience.
FAQs
How do money-saving apps work?
This depends on which app you decide to go with, but generally, money-saving apps have different features that aim at helping you save and improve your spending habits. The apps require you to link all your bank accounts so they can easily help you set saving goals.
Are money-saving apps safe?
All the money-saving apps in this list are safe to use! They all have Financial Services Compensation Scheme (FSCS) protection up to £85,000. This means that you can get your money back up to that amount should the app go under.
Some of these apps will also have an electronic money license which means that they keep all the client's money in a bank account ring-fenced from their own accounts.
They are all regulated by the Financial Conduct Authority (FCA), so they're being watched for any dodgy business practices, and they use encryption technology to keep your personal information safe.
I'm in debt; will these apps help me?
These apps aren't geared toward debt management, so it's better to visit a financial advisor or search for an app that does that specifically. One of the best ways to use these apps in relation to debt would be to use them to work out how much you can spare every month towards your debt repayment.
Final thoughts
Whether you're looking to save with a new bank account or make the most of your current account, there are many great options to choose from. Money-saving apps can help you do it all, from budgeting better to saving more money and even investing your money wisely. It's all a matter of looking at all the features and deciding which app would work best for you and your money needs.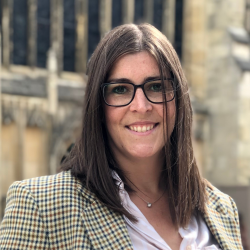 Latest posts by Naomi Willis
(see all)