Gold is always a good investment. Its value may be unpredictable, but you can make a pretty profit on your gold encrusted items if you time it right. When it comes to selling gold, not only is timing important but where you choose to sell determines the level of your profit.
You don't want to agree on a price in a pawnbroker and then find out the jewellers down the street would have offered you double – do you?
So, what is the best place for selling gold in the UK? Your best bets are postal gold sites, local jewellers, and pawn shops. However, the best place to sell depends on the item you're looking to sell – you may struggle to flog gold teeth at a jeweller, for example!
To save you time and cash here's all you need to know about the main gold-selling options in the UK.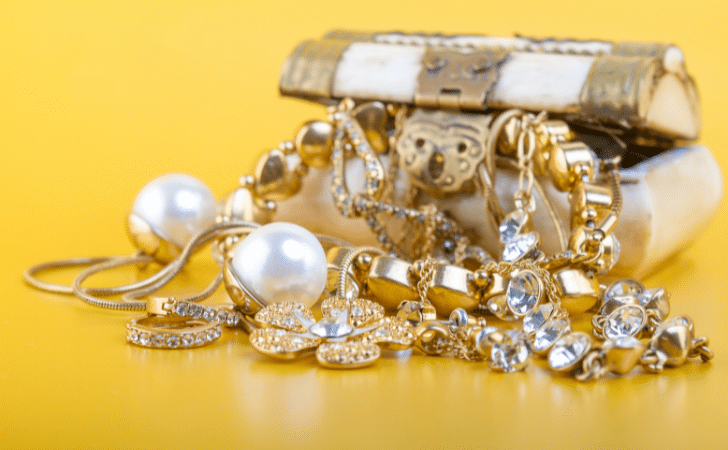 £10 BONUS OFFER: Earn easy cash by watching videos, playing games, and entering surveys.

Get a £10 sign up bonus when you join today.

Join Swagbucks here >>
Postal gold sites
A reputable postal gold may be able to offer you a better buying price than the likes of a jeweller or a pawn shop. This is due to the economic advantage online gold buyers have over physical shops – they don't have to cover many overheads, so they offer higher prices to secure purchases.
To spot a reputable postal gold site, look out for:
Positive testimonials – Thoroughly check reviews from other clients.
Long-term companies – The older the company, the better. New, untrustworthy postal gold sites always crop up when the value of gold rises.
Pre-paid mail service – If the online gold buying company tries to charge you for mail, then they're trying to take advantage of you.
Prices displayed on the website – A good postal gold site should have a self-evaluation function on its homepage.
To use a postal gold site, the company will provide you with a secured envelope to send your investment gold in. Once this has been received, the website will evaluate the gold and offer you. If you accept, you'll receive the payment within 48 hours.
If you've got a lot of gold bars to sell, inform the postal site of this, as they may be able to offer you a packaged deal
Some of the best postal gold sites in the UK include:
Is the gold you're flogging not exactly a pretty piece of jewellery? If you're selling scrap gold, such as gold wiring, gold from electronic circuit boards, or dental gold, then your best bet would be postal gold websites.
Postal gold websites are also a good solution for broken gold jewellery. Basically, anything that a jeweller or pawnbroker wouldn't accept, you may be able to sell on a postal gold site.
Many postal gold websites melt the gold down to make it into other items so that they can find a use for your scrap gold. However, don't expect them to offer as good a price for scrap gold as they would for selling gold jewellery.
Pros:
Can sell scrap gold – Most postal gold sites buy scrap gold.
Best prices – They can offer you the best price for your investment gold.
Free postage – You don't have to pay to send your gold jewellery.
Cons:
Takes time – Can sometimes take longer than 48 hours for you to receive your scrap gold payment.
The website price can be an overvaluation – The price quoted on the website may not always be the price your scrap gold is valued at.
Local jewellers
If you've got an antique piece of gold jewellery to sell, going to a few different local jewellers to get it valued would be the best option. A local jeweller will examine the piece in its entirety rather than judging the item primarily on its gold value.
While postal sites only want your gold to melt down, jewellers want to buy to resell the gold item, so they will judge the condition and the quality of the other parts that make up the item. This works in your favour most of the time, like a fancy design, rare inscription, or unique craftsmanship could increase the profit of your item.
However, if a jeweller really likes your item, they may undervalue the piece and sell it for more later. For this reason, it's best to shop around as many jewellers as possible. This way, you'll be able to gauge what the average value is and also select whichever jeweller has the best offer.
Informing individual jewellers of the competition's offers could also land you a better deal.
Pros:
Full evaluation – Jewellers appreciate every aspect of your gold item, which is why it is the best place to sell if you have a rare gold piece.
Quick evaluation – A jeweller can value the item quickly.
Can shop around – You can easily check out a few different jewellers to get a sense of the average selling price.
Cons:
Can get ripped off – Even the most professional of jewellers may undervalue your item to make a bigger profit.
Gold parties
Although it may be the most difficult option to organise, hosting a gold party could secure you the highest profit on your gold items. Not only will you be able to flog your gold coins, scrap gold, gold jewellery, and other gold-encrusted items, but you could also charge an entry fee for all who attend.
Guests are free to bring their own scrap gold to be valued and sold, with the host receiving 10% of the profit made by each guest. On top of being lucrative for both the host and guests, gold parties can also be a lot of fun and often involve drinks, food, and general party activity.
You can host a gold party either in your own home or at a hired-out events space. To make organising it easier for you, there are plenty of event organisers that you can hire, who will send a professional valuer to your event.
Pros:
Profitable – Not only do you make money off your own gold, but you also make money off each guest who attends.
Fun – These parties are just like normal parties, except you can also sell gold at them!
Cons:
Organisation – It still takes a lot to organise a gold party. From finding a suitable venue to sending out invitations, it can be quite a challenging undertaking.
Low profit – while you may be getting a fee as a host, your guests can see them get 50%+ less value in their gold than selling it in other places.
Pawnshops
Pawnshops are good places to sell gold if you require a quick loan. However, pawnshops do always undervalue the gold price, especially when they buy scrap gold, and only provide you with half – and often, less than half – of what the investment gold is worth.
Pawnshops are made for providing loans for those who cannot get one elsewhere and should not be used as your primary place for selling gold.
Even as loan providers, pawnshops should only be seen as a last resort when making quick cash; you will have to pay more to the pawnshop to get your gold item back, but you'll also have to pay accumulated interest.
Pros:
Quick cash – pawnbrokers are famous for providing hassle-free credit to those who need it.
Can buy your gold back – Due to the way pawnbrokers operate, you can easily buy your gold back.
Cons
Will only receive half of the gold's worth – Pawnbrokers only pay out half maximum of the current gold price and are not the best place to sell your gold.
Pawnbroker makes the most profit – The pawnbroker then sells the gold for a higher price, often to gold buyers or a gold company, making the most profit from this trade.
FAQs
What kind of gold items can you sell?
At such gold buyer shops as the London Gold Centre, you can sell gold coins, gold jewellery, other precious metals, and scrap gold.
Are cash for gold companies trustworthy?
A cash for the gold company is trustworthy if they properly value your gold, pay for postage, and have existed as a company for a long time. They are not trustworthy if they offer you instant cash.
Can you sell gold to a bank in the UK?
You can't normally sell gold to a bank in the UK. However, the Bank of England allows customers to trade bars of gold between themselves.
How do I value my gold coins?
You can get your gold coins valued at specific jewellers, or you could send a gold coin to a postal gold site for evaluation. Gold prices are volatile, and the market-leading rates for gold coins are constantly changing, so your coins' value will be constantly changing.
Take a look at these rare coins to see if you've got any in your collection (or in your piggy bank)!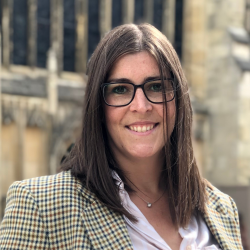 Latest posts by Naomi Willis
(see all)