Whether you're worried about your power going out at home or planning a road trip and need a portable generator, here are the best ones for your needs.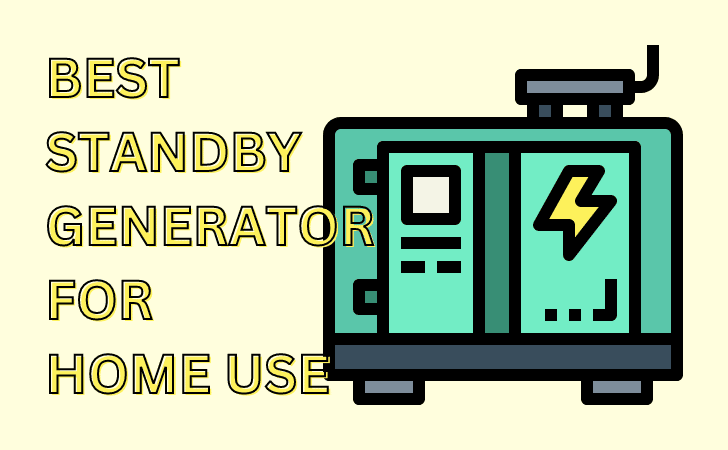 £10 BONUS OFFER: Earn easy cash by watching videos, playing games, and entering surveys.

Get a £10 sign up bonus when you join today.

Join Swagbucks here >>
What would you do if your power went out? Your fridge freeze would survive for a while (as long as you keep the door shut), but how long until your phone battery runs out, or what would you do for dinner?
A portable standby generator can be used as an emergency backup during a power outage, such as if there is extremely bad weather.
They can also come in handy as a way to have ongoing power if you're planning a camping trip or are planning to be off the beaten track for some time.
Plus, with the rising demands on the UK power systems, there is a potential major loss of power.
Instead of sitting in the dark, we've researched the portable generators you may want to invest in so you can carry on living instead of having to wait for the power to return.
What is the best standby generator for home use for me?
We've run through some different types of home generators.
Top-rated generators for backup power:
There are many different generators to review out there, but for home use, you will likely only need to power up certain electrical items and charge other devices.
Portable generators are known to be pretty lightweight and quiet, with multiple sockets for standard plugs and USB slots. However, it will not have enough power for everything with a plug in your house.
Here are more details on each portable generator and their main features.
1. ALLPOWERS Portable Generator Power Station
Pros
Charge up to 10 devices at the same time, including 2x AC ports and 3x USB
Plug charging or solar panel charging
5-6 hours for a full recharge
App for controls via Bluetooth
Weighs 7.5lbs
Built-in LED flashlight
4.4 out of 5 in reviews
Cons
It's not recommended as a power supply while charging
2. Jackery Portable Power Station Explorer 240
Pros
Bright display to show remaining battery power
Powers four devices at once, x1 AC outlet, x2 USB and x1 DC car port
4.7 out of 5 star reviews
Cons
Solar charger ready but sold separately
Only charges devices under 200 Watt
3. SinKeu Portable Power Station
Pros
6 output ports, including 1 AC power port, and x2 USB and x1 USB C
Compact and fast charge
Over-temperature protection and short-circuit protection
4.3 out of 5 star review
Cons
Does not support devices over 150W (for instance, microwave, toaster, hairdryer)
4. Anker Portable Power Station 256Wh
Pros
2 USB-A ports, an AC port, a USB-C port, and a car outlet
Drop-proof unibody structure
10 year lifespan
Cons
Cannot charge more than 200W input such as microwave, electric grill, refrigerator
5. Powkey 200W Portable Power Station
4 x USB port and 1 AC capable of powering lamps, phones, laptops, TVs, printers, fans, toast makers, coffee machines, and even mini fridges
LED indicator to check the remaining battery
Only 3.3 lbs
Carry bag
4.2 out of 5 star reviews
Is buying a standby generator worth it?
Getting a standby generator can be more of an investment if something happens and you need emergency power.
It may give you peace of mind that you can get on with everyday living and don't need to wait for the main power to return.
The chance of your electricity going out for an extended period is usually quite low, but it's always good to have a backup plan if you've spare money.
Also read: How to prepare for a blackout (on a budget)
Standby generators vs portable generators
Standby generators
A standby generator is usually used for larger businesses, such as hospitals, that need continuous utility power.
It will kick in in the event of a power failure, so there is no energy loss. It's powerful and would have enough energy for an entire house.
They are very costly and must be installed and maintained by a professional.
Portable generators
A portable generator is far better for home use as it is much smaller and cheaper – it can be perfect for helping in the event of power cuts.
With portable models, you don't need to pay extra to install them and can set them up yourself.
And, to be honest, most households in the UK won't need an expensive standby generator at home as the chances of the electricity supply going down are relatively rare.
Other backup generators
There are also other types of generators, including petrol generators, diesel generators and inverter generators.
However, we've not mentioned them here as they are usually bigger than portable generators and are louder. Although, they do have a good track record of giving power to most electrical devices.
You also need to be conscious that they are not necessarily safe to use in an indoor home setting as they release emissions and fumes that are unsafe.
50 ways to save money on energy bills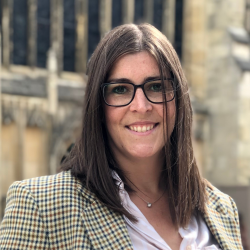 Latest posts by Naomi Willis
(see all)