In the event of a blackout, here are ideas to get prepared, so you don't have to sit in the dark waiting for the lights to come back on.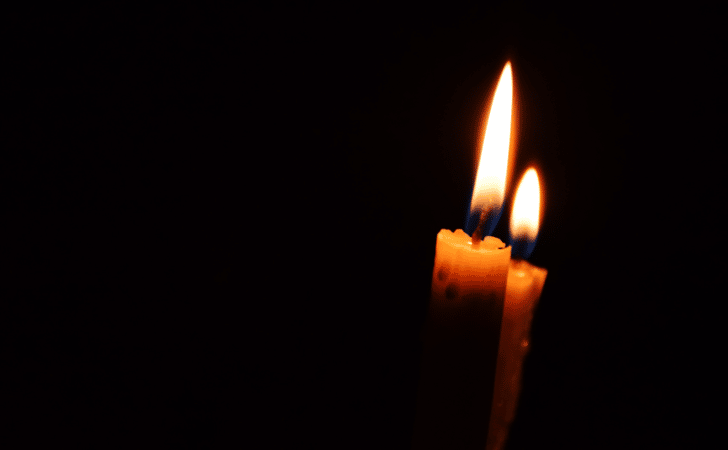 £10 BONUS OFFER: Earn easy cash by watching videos, playing games, and entering surveys.

Get a £10 sign up bonus when you join today.

Join Swagbucks here >>
There have been media stories and reports from the National Grid that we may have blackouts in 2023. And more power outage warnings that testing has already started. Hopefully, it won't happen at all!
While the electric cuts may last two to three hours at a time, they will likely be in the evening when most people are getting home from work and it's dark out.
As it's only a few hours, fresh food is fine for four to six hours in the fridge and 15-24 hours for anything in the freezer – just try to avoid opening it and letting the cold out.
To get prepared, we've considered a few things to plan and get ready, just in case.
It's also worthwhile planning in advance as, if emergency blackouts do occur, it will be likely that other people will stock up (remember loo roll panic buying!), and prices may rise.
Useful stuff
Check your supplies. It may be handy to keep a few of these things somewhere central and on hand.
Torches – most people now have a torch on their phones. Be conscious that this could wear down your phone's battery. Something sturdier such as a flashlight or battery-powered lantern can help bring more light to a whole room.
Portable phone charger – a portable charger is super handy when you're on the go, and your phone battery runs down fast. Be sure to make sure there is a full charge and check it every few weeks, as they can wear down if not used.
Thermos – before a planned blackout, fill flasks with boiled hot water. This can be used for warm drinks or preparing some foods.
Candles – having some church candles can give off a fair amount of light and make a room feel cosy. Check if you have matches or a lighter too. Be conscious of safety if you have children or animals.
Cooking options – if you have an electric oven, hob, microwave, or air fryer, then you won't be able to cook during a blackout. If you know that you'll have a power outage at a specific time of day, you could prepare food in a slow cooker and eat it a few hours later once cooked.
Alternatively, if you have a gas hob, your supply shouldn't be interrupted – you will need to have some matches as you won't get the electric spark.
Suitable food – while you might work out how you can cook, also think about the food you can eat with no power. Even a Pot Noodle needs an electric kettle (unless you can boil water on gas). So, again, consider preparing food in advance (such as in a slow cooker), or plan non-cook foods.
Cool box or bag – this will help keep any food (or perhaps medicines) cold or warm. This would be helpful if you make food in advnac and want to keep it warm. Remember, your fridge will be fine and keep things cold for hours if you keep the door shut, even in a power cut.
Battery-powered fairy lights – they might make a room look nice, but they are super handy for lighting. Place them along the floor in hallways, and they can help people move from room to room more easily.
Batteries – a few spare batteries for anything you're using is always a good idea. You don't want your source of light going off.
Portable generator – if you have a few appliances or things with plugs that you find are more urgent to keep on, or you just don't want to wait until the power comes back on, you might want to look into the best standby generator for home use.
Write down important numbers – you might be used to checking phone numbers on the internet, but you might not be able to reach them if you have no power to a computer or have no WiFi access.
Write down any important numbers that you may need to reach in an emergency. For instance, 105 is a free number to get you through to your local network operator for help.
What to do?
If you think you might be bored with no electricity, here are a few things you could do with your time during a blackout:
Wind-up radio – not only do you have a torch, but you have entertainment in the form of FM radio stations. We have this one, and it also doubles up as a portable charger for phones, which has been really handy in the past.
Cards/Uno – board games might get a little difficult in the dark if you are trying to look for smaller details. However, card games are easier to make out what you're doing. There are tonnes of games to play with a simple pack of playing cards, or invest in Uno, which is one of our family favourites!
Go for a walk – wrap up warm and head out for a stroll of the neighbourhood. Remember, though, that most businesses will likely be closed as well.
Get in your car – if you have access to a vehicle, it is a source of heat and electricity. With a USB charger, you can also top up your phone's battery.
Leave a light on – if you leave a light on, as soon as the power has been restored, you will know about it.
Support through the Priority Services Register – sign up early
It's well worth joining the Priority Services Register if you're not already on it.
It's a free service that offers support to those who need it the most. It's for things like being told in advance if there will be a power cut and getting help to take meter readings.
According to Ofgem, you can register if you or someone in your household:
have reached your state pension age
are disabled or have a long-term medical condition
are recovering from an injury
have a hearing or sight condition
have a mental health condition
are pregnant or have young children
have extra communication needs (such as if you don't speak or read English well)
need to use medical equipment that requires a power supply
have poor or no sense of smell
would struggle to answer the door or get help in an emergency.
If you need shorter-term support after a stay in the hospital, then you can also register.
During a power cut, you get priority access to a phone number and get text and voice alerts. They can also offer home visits and hot meals and can keep friends and relatives updated.
In some circumstances, they can also offer a free hotel overnight, but this would be for more complex cases. They can also offer generators for customers who need to keep medical equipment running.
However, while this is support for a power cut, I am not sure if it reaches for planned cuts.
Can I get compensation during a black out?
You can get compensation if there are interruptions to your supply, but there are some terms around it.
Provided they give you at least two days' notice that your power will be switched off, or five days for a switch off an Independent Distribution Network Operator, you cannot claim any compensation.
However, if you don't get notice, you can claim £30 within a month of the power failure.
As the emergency power cuts for 2023 are looking planned, it's unlikely anyone will get compensation.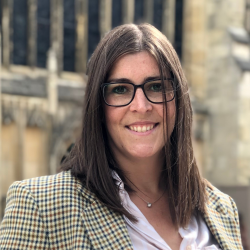 Latest posts by Naomi Willis
(see all)