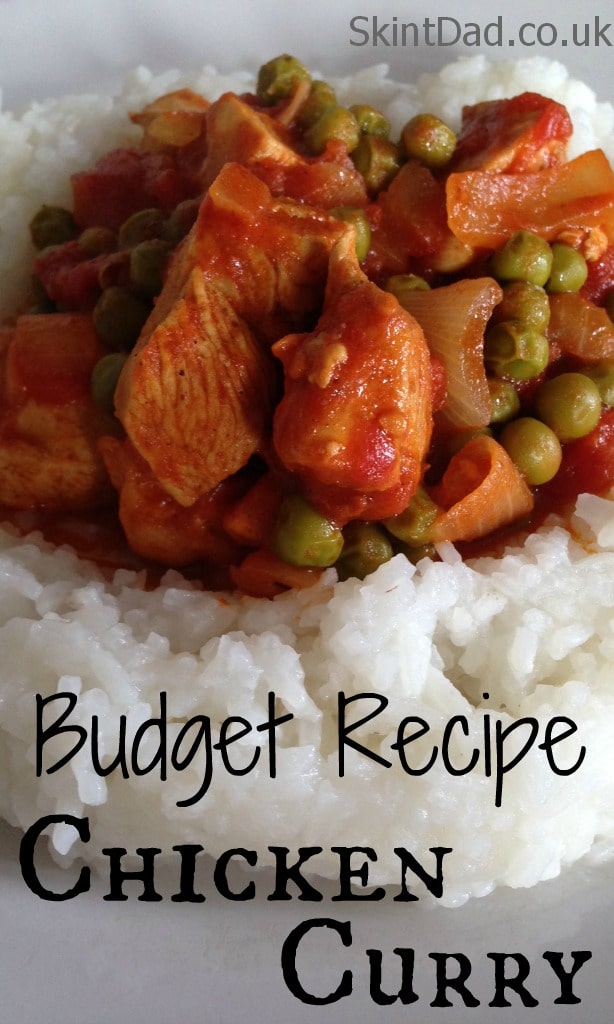 This chicken curry is a really simple, no frills recipe! You don't need to have loads of spices, create your own curry pastes or marinate anything at all.
I do like making a "proper" curry but they usually take a bit more planning and time. This is a recipe that you can cook the main ingredients then just leave it simmering until your rice is done – perfect for a week night dinner when you don't have time to mess about with intricate details.
Instead of buying a jar from the supermarket for £1.50, you could make your own with basic ingredients from your cupboard for a snip of the price! Make your food from scratch and save money!
As an added bonus, if you fancy making your own naan bread to go with this budget chicken curry, check out my vegetable masala fakeaway which contains the naan recipe for the almighty price of 46p.