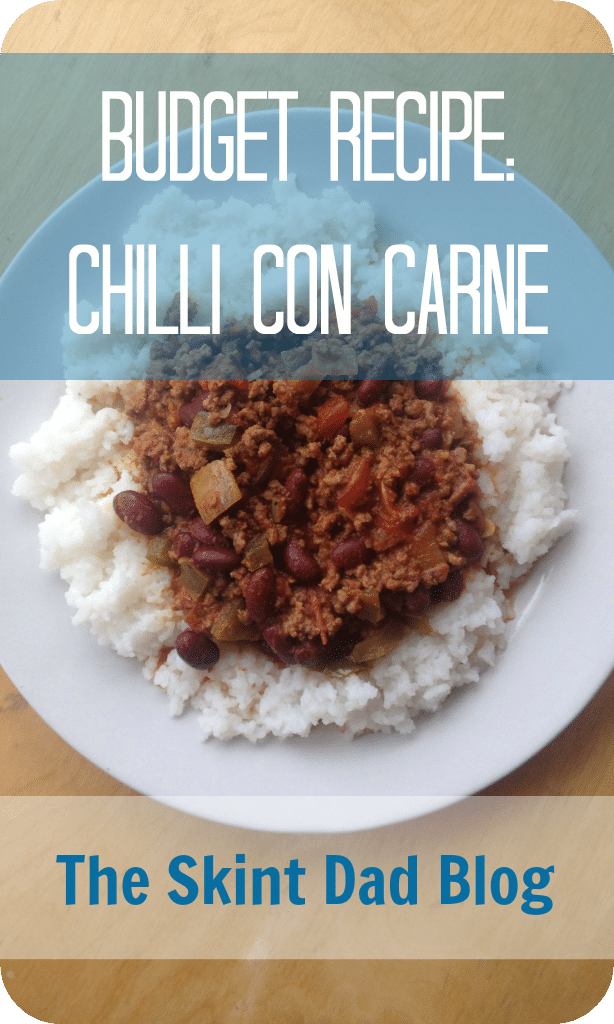 A little bit of spice but more of a mellow kick  – this Chilli con Carne recipe is lovely (if I do say so myself). It's not so hot that the children will complain, but the heat is still there.
This is a simple recipe that you can pop into the pan, then leave to simmer – not much effort but excellent results. It still surprises me why many families choose to cheat when making a Chilli con Carne. You only need a few spices and, once you own them, you can use them again and again in many other dishes.
I like to leave the chilli for 10 minutes or so after cooking with a lid on. Not only does this give the food a chance to cool down slightly, it also allows the flavours of the spices to mix in properly with the meat.
This is a dinner that I love to batch cook (just double up on all the ingredients) and I freeze half of it. The flavours get even deeper after being in the freezer and it has even more of a kick once it's defrosted and reheated.
You can buy a chilli stir in sauce for £1.58 or a packet mix for a slightly more reasonable 98p – but why do you need to when you can make it from scratch at a fraction of the price?!

Budget Recipe: Chilli con Carne
Ingredients
500g minced beef (£2)
1 diced onion (6p)
1 pepper, chopped (33p)
1tsp cumin (8p)
1tsp chilli powder (6p)
1tsp paprika (6p)
1tsp mixed herbs (2p)
1 tin chopped tomatoes (31p)
1 beef stock cube mixed with 300ml hot water (2p)
1 tin kidney beans (23p)
1tbsp oil (2p)
280g rice (11p)
Total cost: £3.30 – 83p each
Instructions
Heat the oil in a pan and add the onion.
Once the onion has softened, mix in the spices and cook for a few minutes.
Add the peppers then the minced beef and cook until the mince is browned.
Stir in the tomatoes and stock, reduce the heat and cook for 20 minutes.
Drain the kidney beans, add to the chilli and cook for 10 more minutes.
Start to cook the rice
Remove the chilli from the heat, cover and leave to absorb the flavours of the spice until the rice is ready.
Each week I will be adding another recipe from the 
top 20 list of cheaters food
 to the site.
Sign up here
 for the recipes to land straight in your inbox or tweet me if you make your own meal from scratch to
@skintdad
.
Why not share your budget recipes to my budget recipe board on Pinterest.
Latest posts by Ricky Willis
(see all)