Cheapest way to get Sky Sports: watch free Sky Sports with these latest deals, offers and promos – with no expensive subscription.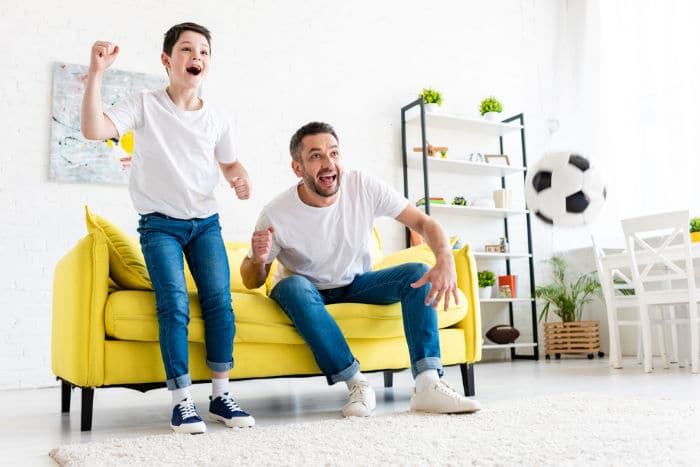 £10 BONUS OFFER: Earn easy cash by watching videos, playing games, and entering surveys.

Get a £10 sign up bonus when you join today.

Join Swagbucks here >>
When it comes to reducing household costs, the TV package is one of the first things to get cut (it's not like you can stop paying the rent or gas bill!)
But, if you're on a budget and want to watch football, what's the cheapest way to watch Sky Sports?
Here are the best deals with all the ways you can watch sports on Sky TV without a subscription, so you can continue to watch your favourite sports on the cheap.
Whether you want to watch live Premier League, F1, the cricket, rugby and the rest, why spend more than you have to?
Cheap Sky Sports
We're not going to cover the bundle subscription packages available.
These offers change from one day to the next and can be different if you're a new or an existing customer of BT, TalkTalk, Virgin Media or Sky.
Plus, you can't just have Sky Sports but need to pay for a whole package of other TV channels for up to two years – which can get mega expensive – and you likely won't watch anyway.
Sky Sports offers on NOW TV
NOW TV is a cheap and flexible way to watch Sky Sports with no contract.
Using it also means you don't have to pay for any other TV services or add-ons that you may not want or watch.
With NOW, you're not tied into a contract and you can cancel at any time.
It's great if you only want to watch a season of sports, rather than get tied down for a whole year, or even 18 months with some subscription packages.
You're also able to watch it in lots of different ways.
NOW is a streaming service, and you can watch the content via your smart TV, laptop, games console, mobile or tablet.
With a NOW TV Smart Stick, you can even pause and rewind live TV (plus get cheaper sports too).
What options are there?
With NOW, you've got a few different options which is great to work out how much sport you want to watch.
NOW Sky Sports Day pass – plus a month of mobile membership – £11.98 – one off payment.

Get access to Sky Sports for 24 hours and receive a 9 Month Mobile Membership within 10 working days. You can stream 5 channels, including Sky Sports Premier League on your smartphone
NOW Sky Sports Month pass – £34.99/month – for when there's loads you want to watch, and access to 11 channels.

You also get a free 7 day trial of Boost. After that, it's £6 a month.
:: See the deal below for decent money off, but you can always look to get the prices cheaper on places like CD Keys.
Best Sky Sports prices
Instead of paying full price, here are the cheapest Sky Sports deals:
Cheap Sky Sports Pass – save 40%
Sports Membership
£21 a month a month, 12 month offer (usually £34.99)
Free one month trial of Boost.
Offer ends 19 March 2023
Here's what you get:
Stream world-class sport including the Premier League, international cricket, live golf and every thrilling F1 race.
Access all 11 Sky Sports channels
Watch on your TV, mobile or desktop
Stream over 1,000 hours of sports highlights and documentaries on demand
Watch on all devices
Watch on 3 screens at the same time
Cancel anytime
Pass auto renews unless cancelled
Boost auto renews at £6 a month
Buy now
More info/price details
What sports can you watch on NOW TV?
On the Day and Month passes, you've got immediate access to 11 Sky Sports channels!
You can watch Sky Sports, Sky Sports Main Event, Sky Sports Premier League, Sky Sports Football, Sky Sports Cricket, Sky Sports Golf, Sky Sports Racing, Sky Sports F1, Sky Sports Action, Sky Sports Arena, Sky Sports News and Sky Sports Mix.
If you take out a Mobile Month pass, you get access to five channels – Sky Sports, Sky Sports Arena, Sky Sports Action, Sky Sports Racing and Sky Sports News – on your mobile device.
Day passes allow you to pay as a one-off.
The Monthly passes auto-renew until you choose to cancel, but will save you more money over time.
However – there is usually a NOW TV offer where you will save money.
You can look to make further savings by buying a couple of passes together and getting a discount. They also run offers to get a hefty price cut on passes if you want to sign up for a few months at a time.
This usually happens at times like F1 season or other seasonal sports events. If you know you want to see it all, you can get a decent price cut for a one-off payment.
Cheap Sky Sports pass at CD Keys
Buy from CD Keys, and you get instant delivery of a cheap Sky Sports NOW TV pass to your email address.
Prices are changing and updating all the time, but you can currently get a month's pass for less than £10!
> Buy cheap Sky Sports pass from CD Keys
Buy cheaper vouchers from Currys/Argos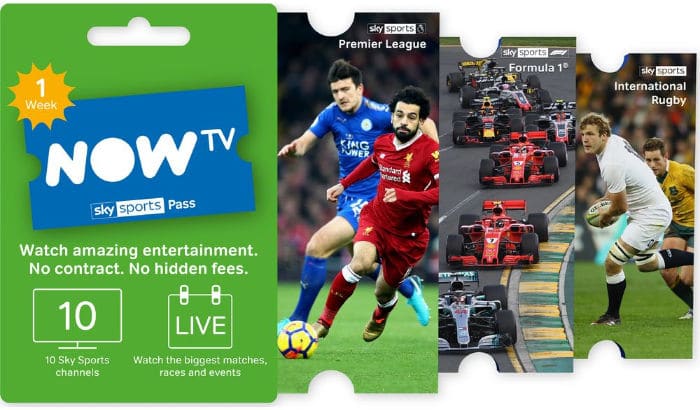 Instead of buying the passes directly with NOW TV, you can buy them for cheaper from either Currys or Argos.
When in stock, you can find a good deal.
If you're buying online, watch out for additional delivery costs. However, both stores allow for free click and collect, so you order your cheap NOW TV passes at a really decent price.
The passes are valid for 12 months from the date of purchase.
> Buy a Sky Sports pass at Currys
What's the cheapest way to watch Sky Sports?
Paying £33.99 for a Monthly pass with NOW TV is slightly more than if you paid for Sky Sports as an add-on with TV/broadband subscription packages.
However, you also have to factor in paying for all the other subscription TV costs and set up fees for the entire contract.
You'll then have access to how-every-many channels, but how many will you actually watch?
With NOW, you're not tied in, have the channels you actually want, and have the flexibility to cancel from one month to the next.
And, just think, you could always ask for a NOW Sky Sports voucher pass for a birthday or Christmas present (you can pick them up at the supermarket or discount vouchers from CD Keys!).
It's a much easier gift than asking for someone to pay for your broadband for a month (and a lot less weird!).
Other cheap football
If you're just after watching football on the cheap, Sky Sports is the daddy of football as they are the biggest broadcaster with double the amount of English Premier League games.
However, there are a number of channels which also show football.
Amazon Prime has had exclusive rights to many matches since 2019.
> Get a free trial of Amazon Prime so you can watch for free
The other option is to head to the pub and sip on a glass of water* so you can watch for free.
*other drinks are available at a cost!
If you're not sure where your team is showing play, look at Fanzo.
They show you pubs and bars screening different sports events (although they have to tell them they're doing it, so some smaller venues may be missed).
If you're already with them, check out how to get Sky deals for existing customers.
Not currently working..
Free Sky Sports NOW TV Passes with Tesco Clubcard
Ended in February 2022.
Anyone with a Tesco Clubcard can swap their points and use them towards NOW TV passes.
The Clubcard vouchers are worth more than their face value as you can get x3 their value.
For every 50p of Clubcard points, you can swap them for £1.50 worth of NOW TV passes.
If you wanted you could spend them on a Sky Sports, a Cinema Pass, Entertainment, hayu or Kids Passes, but you're not able to use them on NOW TV Broadband.
You can change a maximum of £5 a time, and they expire after 36 months.
When you've got the vouchers as credit in your NOW TV account, they will be used when it auto-renews and any extra will be paid by the debit/credit card you have saved to your account.
Free Sky Sports from Vodafone
If you're on the hunt for a new phone deal, you may be able to cash in with Sky Sports too!
When you sign up for either a new monthly contract or SIM-only deal with Vodaphone, you get some nifty extras added on.
With Vodafone's Entertainment plans, you get to choose from one of four entertainment subscriptions – with a free subscription to Sky Sports Mobile TV being one of them.
You even get to pick between two different packs.
Sky Sports Mobile TV Pack 1 – unlimited access to Sky Sports Premier League, Sky Sports Action, Sky Sports Arena, Sky Sports News and Sky News channels on your mobile phone.
Sky Sports Mobile TV Pack 2 – pay an extra £5 a month to add Sky Sports Football, Sky Sports Golf, Sky Sports Cricket and Sky Sports F1.
Sky Sports Mobile allows you to watch Live Premier League Football, Rugby, Boxing, NFL and more. However, there is no racing channel.
So, when it comes to getting a new mobile, take into account the value of adding a subscription to Sky Sports Mobile too. If you're taking out a 2 year contract, you'll get Sky Sports Mobile TV for a whole 24 months!
> Get Sky Sports Mobile TV with a Vodafone Red 4G plan here
Get cashback
You can get up to £10 cashback getting a NOW TV pass with Quidco (deals are changed regularly, so it's best to check what offers they're doing right now).
On top of their standard cashback offers, Skint Dad newsletter subscribers can get £16 cashback for free from Quidco.
> Sign up now to unlock the free Quidco cashback offer
Sky TV mobile sports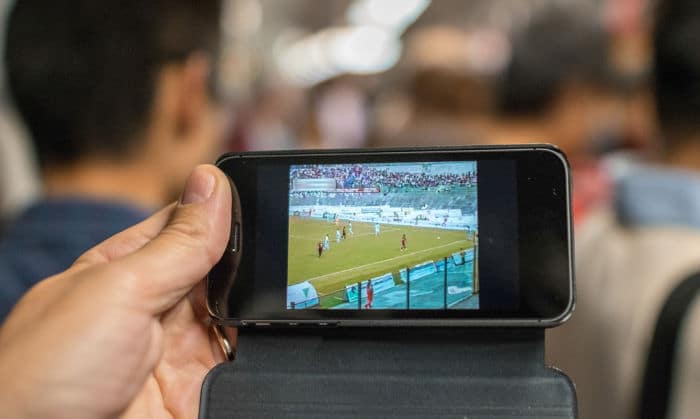 The Sky Sports Mobile TV closed in July 2021 and the NOW Sky Sports mobile pass was cancelled in 2020.
Both were due to low customer demand.
Costing £5.99 a month, you could cancel any time, or it automatically renewed.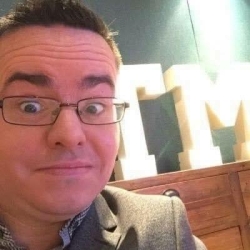 Latest posts by Ricky Willis
(see all)