You may be familiar with the increasingly popular option of car leasing, an alternative way to get a brand new car without trying to find the funds to buy a car outright or worry about depreciation.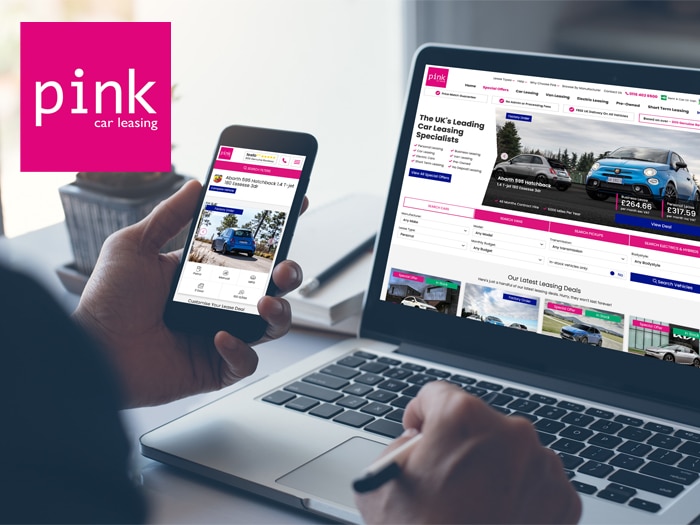 £10 BONUS OFFER: Earn easy cash by watching videos, playing games, and entering surveys.

Get a £10 sign up bonus when you join today.

Join Swagbucks here >>
The concept of car leasing is similar to that of renting or leasing any other item, such as a property.
You put down a deposit, make monthly repayments, then hand back the keys at the end of a set time period, which can be anything from 12 months to 60 months.
Let's take a look at some of the benefits of car leasing…
Drive a new car – A financially responsible way to drive a brand new car through affordable monthly payments. Once the term is over, you then have the option to upgrade to a newer car, meaning you never have to drive a car older than 2/3/4 years old.
No depreciation risk – There's no need to worry about depreciation. With the competitive lease deals available, you may find you pay less to lease for the contract, than to purchase the car outright and sell it after the same time period.
Manufacturer warranty – New lease cars are covered by the initial warranty of the car manufacturer, such as Renault or Fiat. If the car develops a fault, the problem will be fixed without hassle or extra cost to yourself. This is very beneficial compared to buying a second hand car which may be prone to faults and where the financial burden will fall entirely on the owner.
If you're thinking of leasing, here are some important considerations:
Average annual mileage
Really think about how many miles you're likely to do per year.
Overestimate and you'll be paying a higher monthly leasing fee than necessary.
Underestimate the distance you'll cover, then you're likely to encounter some fees for going over the agreed mileage allowance.
Don't forget other car costs!
It is important to recognise associated costs, including insurance and fuel.
Some car leasing companies, such as Pink Car Leasing, offer lease deals which include insurance.
Calculate these and include them in total monthly car expenses beforehand, to ensure you're not influenced by a leasing deal that's over budget.
Vehicle damage
When returning the car, you will be expected to pay for any damages above the company's fair wear and tear policy.
This does mean you will have to take more care when using the car than if you owned it outright.
Financing alternatives
As with any purchase, no matter how big or small, it's important to understand any alternatives and how it compares against other car rental options, such as PCP and HP.
Business leasing
There are some great options if you wish to lease a car through a business, and you may be able to reduce your benefit-in-kind tax if you choose an electric car, for example.
It's best to check out all business leasing and personal leasing options before you make your decision.
Here are some of the cheapest car lease deals available right now
To give you a hand in starting the search for a car to lease, we have compiled some great value deals.
To help in making a comparison, all of these deals are for a fixed contract of 36 months, with a 9 month deposit upfront.
As we mentioned, an important factor that can affect the money you spend on your car lease is annual mileage.
The average mileage in the UK for a new car for the first 3 years was 10,377 miles in 2020, according to the RAC.
Therefore all of the following deals are with an annual mileage of 10,000 (the equivalent of 27 miles per day).
Dacia Sandero
This lease deal is for a Dacia Sandero Hatchback 1.0 5 Door.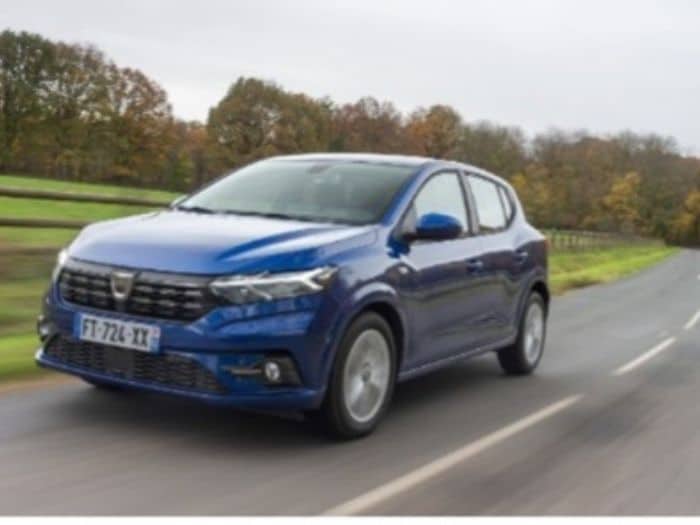 As a small hatchback, the Dacia Sandero is a great affordable alternative to the likes of the Ford Fiesta or VW Polo.
This affordable and spacious family friendly car can currently be leased for the following:
| Initial rental | Monthly lease |
| --- | --- |
| £1,134.37 | £126.04 |
Volkswagen E-Up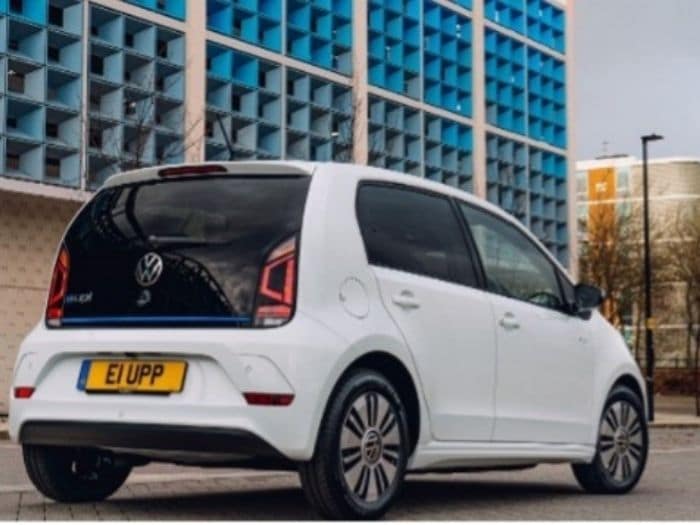 The next competitive car lease deal comes from VW and is their very well priced Electric e-Up!
Not only is the monthly lease manageable, leasing an electric car means lower 'fuelling costs' than the petrol Up alternative.
It also benefits from being exempt from the London Congestion Zone charges, a significant consideration if you regularly travel into London.
This eco-friendly deal for a 5 door 60kw e-Up comes in at the following:
| Initial rental | Monthly lease |
| --- | --- |
| £1,249.39 | £138.82 |
Toyota Aygo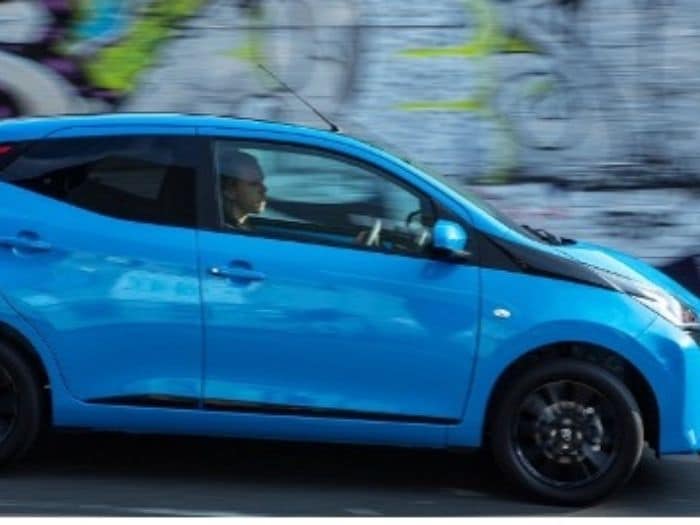 The Toyota Aygo Hatchback combines a sharp and stylish design, with reliability and a reasonable price.
To buy the most basic version of the Toyota Aygo, you'd be looking at paying £14,170.00.
A cheap lease deal from Pink Car Leasing will come in as follows:
| Initial rental | Monthly lease |
| --- | --- |
| £1,278.70 | £142.08 |
Choose leasing for your next new car
As car leasing becomes increasingly popular and affordable, it may be the time to consider a car lease deal like the ones above.
The ability to choose the contract length, deposit amount and mileage all add to the flexibility and with great economical options available with electric cars, there's never been a better time to search for a new lease deal.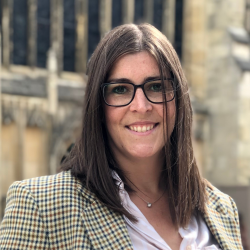 Latest posts by Naomi Willis
(see all)