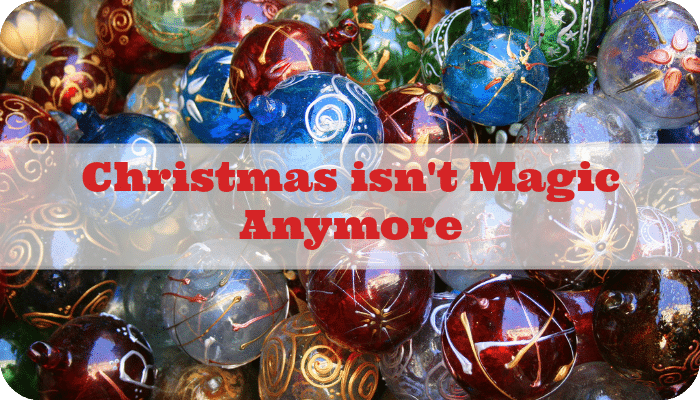 £10 BONUS OFFER: Earn easy cash by watching videos, playing games, and entering surveys.

Get a £10 sign up bonus when you join today.

Join Swagbucks here >>
As a child I loved Christmas. My earliest memory is when I was about five or six and it was Christmas Eve. I was sitting on the sofa in the front room and I could hear my mum in the kitchen preparing for the following day.
If I close my eyes I can hazily see it now. The real Christmas tree in the corner with a scattering of presents underneath. Lights twinkling like little fireflies against our open log fire. The smell of homemade sausage rolls being cooked and Christmas songs being played on an old tape recorder.
Everything I can remember back then was magical.
When it was time for bed my mum and dad help me place a glass of milk, mince pie and a carrot for Santa and his reindeer. I remember making sure they were neatly placed near the fire as I knew Father Christmas had a busy night ahead and he didn't want to spend too much time hunting for them.
With my stocking pinned to the mantelpiece, bedtime arrived and I was tucked in tightly. I remember being so excited and wanted to fall asleep straightaway so Christmas morning would come double quick.
Then it happened.
I woke up and I could feel a heaviness on my feet. Someone had put something on the end of my bed and I could feel it as I stretched out on that Christmas morning.
Had he been? I was so excited that I jumped up and saw he had. At the end of my bed was my stocking and inside it had presents!!!
With no idea of the time I grabbed the stocking and ran as fast as I could into my parents' bedroom, jumping up and down like a child possessed!
It really was a magical time.
My parents got up and we headed downstairs where there were more presents and more evidence of Santa being in our house. His reindeer obviously liked the carrots I'd left out.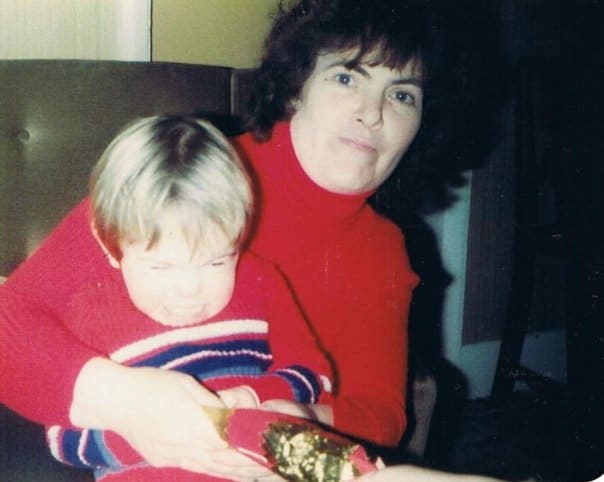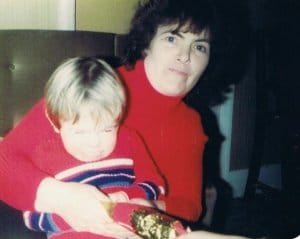 I can remember being totally engrossed in Christmas Day. Everything from dancing to jingle bells with the music full blast at goodness knows what time in the morning to using all my strength to pull crackers at dinner time.
Christmas back then was magical and I look back with ever so fond memories.
Of course, as a child I was excited about presents and what Santa had bought me. I didn't expect anything though. My parents and teachers alike told me that only good boys and girls were paid a visit by the man in red and by getting presents on Christmas morning, it obviously meant I had been good.
Expectation wasn't there either. Not like nowadays.
Back then I was happy with a puzzle, a chocolate selection box and if I was really lucky, a scalextric set or perhaps, if I was very, very good, a new bike.
Now it's the latest mobile phone, iPad or computer console. Now it seems once the summer holidays are over and done with, Christmas is put into overdrive with special offers everywhere you turn.
There seems so much pressure on us to buy the latest trend and keep up with the Joneses that a lot of that magic I remember all that time ago is lost on BOGOFs and January sales.
When I think back to when I was a child at Christmas time, I don't really remember the presents I received. No, I remember how I felt and the anticipation of Christmas. I remember having fun and being a family. I remember it being a special time with special people.
And let's face it. The presents you buy your loved ones this Christmas and the next; however amazing they may be, won't be what they remember in years to come. What they will remember is what I and you remember. The memories.
I know talking about Christmas now may seem early but there aren't many weeks left. Time ticks past so quickly and before we know it, it'll be harvest festival, then Halloween and fireworks night, then the advent calendars will go up. By thinking about Christmas early, planning any silly games, putting a little aside each week, the burden of the Christmas spend won't feel so bad.
Even if you can't afford that brand new PlayStation game or those Nike trainers that cost the same as a 4* hotel stay, don't worry. You may feel pressured into overspending and even borrowing money thinking it's the done thing but all that will bring you is a miserable new year.
Instead concentrate on the things that count. Special memories that will last a lifetime.
Do you agree that Christmas isn't the same as it used to be? What special memory can you remember of Christmas?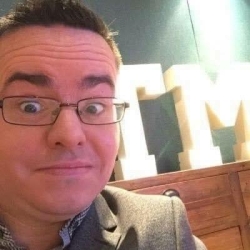 Latest posts by Ricky Willis
(see all)