This budget mince pie recipe will leave you wanting for more. Have fun with the family making Christmas mince pies with this kid-friendly recipe.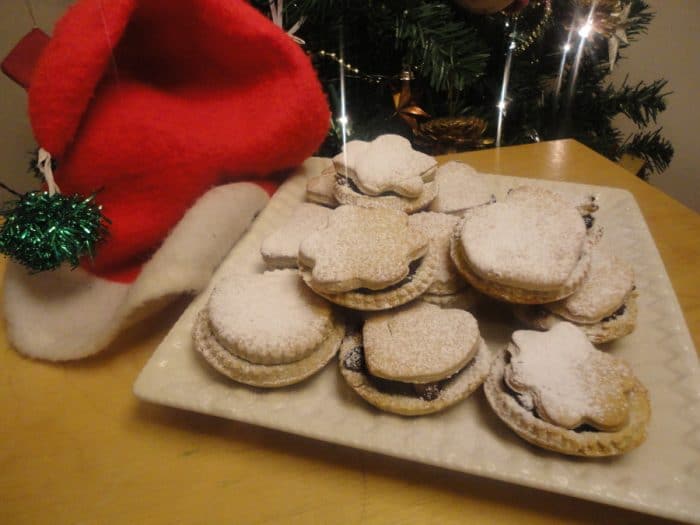 £10 BONUS OFFER: Earn easy cash by watching videos, playing games, and entering surveys.

Get a £10 sign up bonus when you join today.

Join Swagbucks here >>
Is it Christmas without mince pies? Of course it is, but they do taste good.
When we popped into the supermarket the other day, I had a look at the Christmas mince pies.
There is such a vast difference between luxury, regular and white label.
They all have the same basic ingredients, and they all look pretty much the same (apart from the packaging), but they are at very different prices.
Then I turned the box over and noticed that they wouldn't actually make it till Christmas (well, its best before, but you know what I mean). Although forget the dates, I'm sure we'd get through them quick enough!
How can supermarkets sell products that are clearly for the weeks at the end of December with a perishable date before?
I know the difference between use by and best before, but I know a lot of consumers wouldn't. This is where food wastage comes in. They would see the date and throw them in the bin, thinking the worst.
When you compare prices online there is quite a difference (prices as of Nov 19).
| | | | | |
| --- | --- | --- | --- | --- |
| | Asda | Sainsbury's | Tesco | Waitrose |
| Luxury | £2.00 for 6/33.3p each | £2 for 6 / 33.3p each | £2 for 6 / 33p each | £2.50 for 6 /41.6p each |
| Mid-range | 87p for 6/14.5p each | £1 for 6 / 16.7p each | 87p for 6/14.5p each | £1.90 for 6/31.6p each |
| Own label | Not online | Not online this year | Not online | £1 for 6/16.6p each |
As to a difference in taste?
I couldn't tell you.
I didn't buy any.
Instead, I chose to make my own easy-budget vegetarian mince pies (no suet), and they were pretty good if I do say so myself.
But don't take my word for it….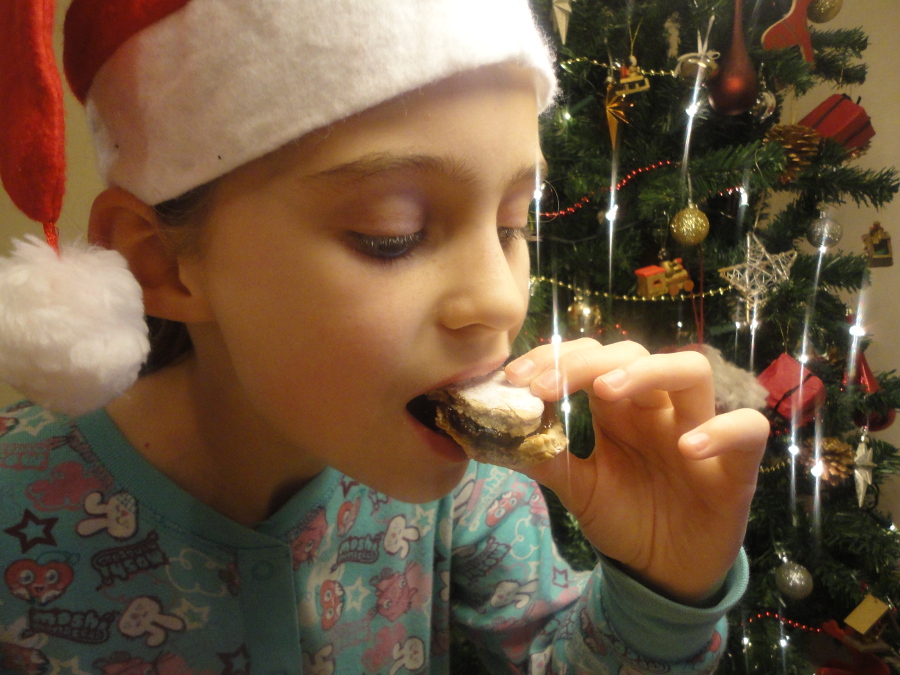 Here is the recipe, which was so easy the children can do them on their own, and we always have the ingredients as part of our store cupboard essentials in the house.
Homemade Budget Mince Pies – 9p each!
£1.13 total cost for 12 mince pies
Ingredients
300g plain flour
125g margarine/butter
1tbsp sugar
1 egg
2tsp cinnamon
100g sultanas
1 apple, chopped
1tbsp brown sugar
1tsp lemon juice
1tsp mixed spice
All ingredients used were either supermarket own brands or the lowest price.
For the adults:
Put the sultanas, apples, 1 teaspoon cinnamon, brown sugar, lemon juice and mixed spice in a pan with 100ml water and heat for 15 minutes, so the apple softens.
Let cool slightly
For the children:
Put flour, softened butter, caster sugar and 1tsp cinnamon in a bowl and mix together until it goes like breadcrumbs.
Add in a beaten egg and mix, then knead for a few minutes until it's smooth.
On a lightly floured surface, roll the pastry flat and cut out 12 circle shapes.
Place each cut circle into a tin.
Reform and re-roll, if needed, and cut 12 more circles, or other funky shapes for the top.
When the filling is ready, put 1 teaspoon of filling into pastry.
Put a top on each of the pies.
Pop into a 200 C pre-heated oven for 12 minutes.
Try to let them cool slightly before they get gobbled up!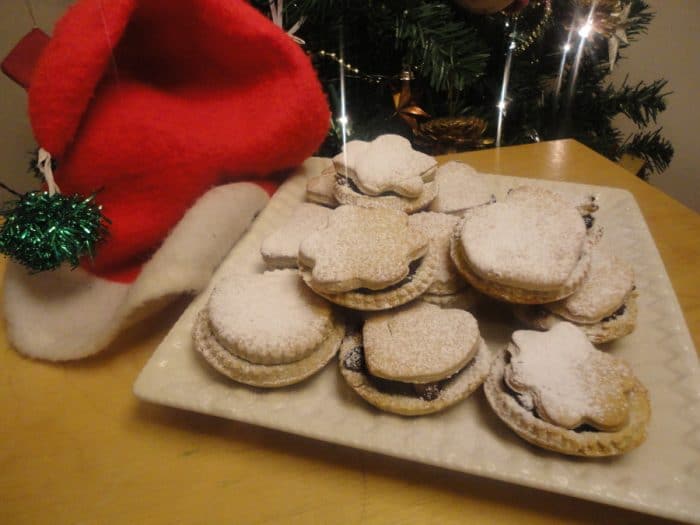 Then tidy up – kids make a lot more mess than adults do when cooking!
Don't have any flour in? You can make flour using oats.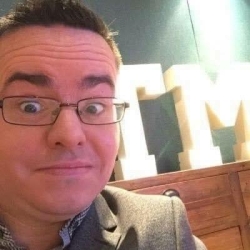 Latest posts by Ricky Willis
(see all)