It doesn't matter what time of the year it is, saving generally and putting money aside for Christmas should be taken into account when budgeting so you don't get stung come the end of the year.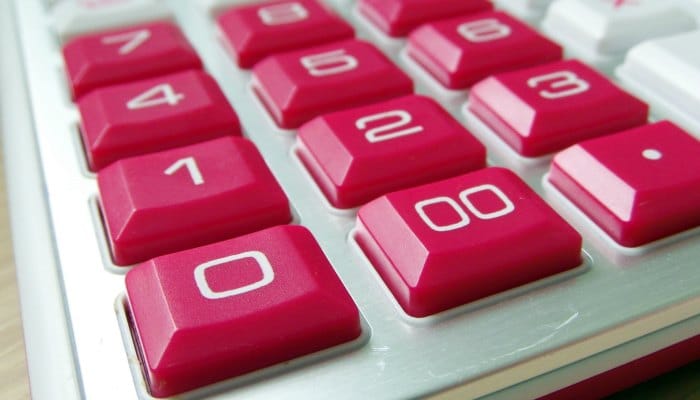 £10 BONUS OFFER: Earn easy cash by watching videos, playing games, and entering surveys.

Get a £10 sign up bonus when you join today.

Join Swagbucks here >>
Having faced a few too many setbacks in the past, I am now saving on a regular basis but it's still hard going. No-one ever helped me with my finances and I have pretty much learned everything I know from either making mistakes, reading financial magazines and using the internet.
Okay, so it's the beginning of the year and the last thing we want to think about is Christmas! I mean come on – I'm still munching my way through the thousand chocolates I got for Christmas and can't look at a turkey without shaking in fear of how long it takes to cook!
However, this is something I wanted to share with everyone as it has really helped me out.
I have always run a budget for each necessary item from mortgage payments to car insurance but I never budgeted and saved for Christmas, despite reading many articles on budgets and how you must save for the most festive time of the year.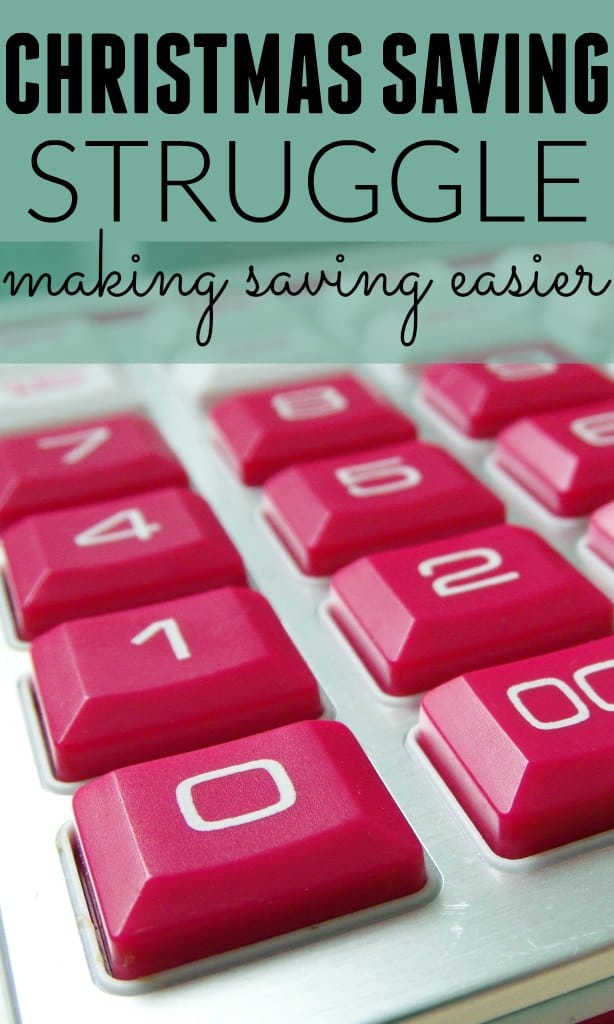 Why I've struggled with saving
There are a few excuses but here are some of the reasons why I've put off saving for Christmas in the past. Do any of them ring true for you?
"It's not an essential item, the money is better spent on things like my emergency savings."
"Come on I don't spend that much at Christmas!"
"I only have a few people to buy for…."
"There is only two of us for Christmas Day and we don't drink."
"It can come out the wages in November and December easily."
Yet, even with all my rationale and excuses, come December every year, I always seem to struggle with money more than usual.
How much to spend at Christmas
So, as a curious exercise, I decided to write down exactly what I would spend at Christmas just to see if this thinking was correct, so here it is:
Food including Christmas Day, Boxing Day, nibbles (stocking up tins in case of snow) – £100
Fiancé's present – £100
Fiancé's mums present – £10
Mum's present – £20
Dad's present – £20
Brother's present – £10
Sister in Law's present – £10
Presents for the triplets (yes my brother hit the jackpot and got three for the price of one!) – £30
TOTAL – £300
OMG! £300! And that's including the fact I use a lot of vouchers, Tesco Savers Club and save up survey points to reduce the balance of each present.
Thinking of that in real terms if that comes out of my bank all at once in December that's half my paycheck gone!
Changing how to save this Christmas
Last year (under much duress!) I bit the bullet and added £25 a month to my budget for Christmas spending and at the end of the year, I had £300 in my savings account. It was so easy.
Now I didn't have to worry if I overspent by a couple of pounds on a present, there was money to cover it. I also didn't have to stress in November and December about how little money I had or where it was all going. I didn't need to dip into my emergency savings either.
But the icing on the cake was that I spent £50 less than I saved, which meant I had extra to put into my emergency fund and boost my savings; bonus!
Your turn
Why don't you try it: using your own figures you'll be amazed at how much you actually spend!
Quite simply, add your monthly amount to your budget and get saving! Even if you can't match the whole amount, put away as much as you can as it soon adds up.
Quick Christmas savings tips
Move the money on payday to a separate savings account that earns interest (this will boost your savings further!), there are loads of easy to access accounts out there and most are run fully on the internet using bank transfers.
Keep an eye on the total and make sure it goes up (not down!) each month. Make a basic excel spreadsheet to monitor it if you're feeling geeky (like me!), it's really fun seeing the total increase with each month.
Why not try to boost your savings where you can. Find out if you save money on your car insurance by searching around? Add any savings to your Christmas fund at the same time, you'll be amazed how the extras add up!
Instead of cashing them in through the year, save up survey points, vouchers, earnings from cashback websites and store loyalty points so you can lower how much cash you spend at Christmas.
Look out for special offers weeks or even months ahead and of course remember the January sales are great for cheap crackers and cards. In the run-up to the big day start buying ahead. Need a Xmas pudding? Add it to your shopping for one week. Chestnuts are next, £2 or £3 is easy to fit into your weekly food budget and reduces the damage of The Big Shop!
Good luck and happy saving!
Claire Robertson is approaching 40, engaged to her prince charming with no kids as yet. She previously had money issues, suffered from migraines for years and had depression but has started to turn her life and finances around.
Latest posts by Skint Dad Contributor
(see all)