Use cashback to make money back on things you buy anyway. From food shops and car insurance to holidays and clothes – save money every time you shop.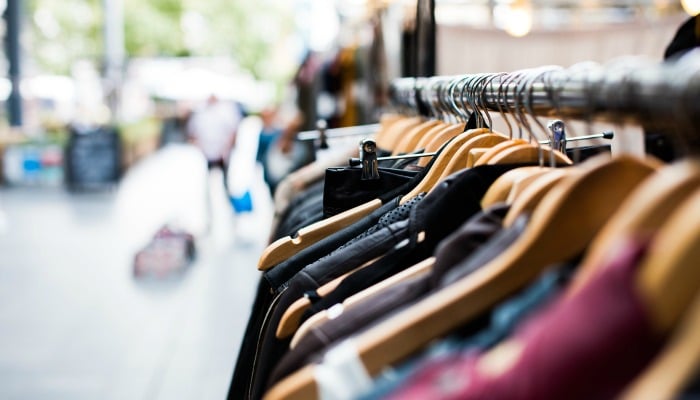 £10 BONUS OFFER: Earn easy cash by watching videos, playing games, and entering surveys.

Get a £10 sign up bonus when you join today.

Join Swagbucks here >>
Even before we were money savvy I had cashback accounts. The problem I had was that I liked spending so why would I not take advantage of getting a blinding deal?
If you're not signed up to a cashback account before then you are really missing out. And here's why….
What is cashback?
Cashback is simply getting your money back after you've bought something.
This is normally for online purchases, but sometimes this is for in store shopping as well.
To earn cashback, you click through the link on the cashback site and buy as normal. They track your purchase and pay you a percentage back.
Depending on how you look at it, you'll either be getting your shopping a little cheaper or being paid to shop!
Quidco has estimated that the average person can claim £280 of cashback each year – what would you do with that?!
What kind of things can I earn cashback on?
You can get cashback on pretty much anything; whether it's a new outfit, toys for the kids, your food shop, getting a mobile phone or taking out a new ISA.
Plus then there are things like coffee in a cafe or even bread, milk and vegetables.
Really, it's everyday purchases that you'll be making anyway that you may well be missing out on earning cashback.
Who offers cashback?
There are lots and lots of sites that offer cashback, but some are always going to be better than others.
Here are some of the bigger players that you want to sign up to. It's always worthwhile having an account with each of them as they all work with different retailers.
(Don't just sign up though…!)
It's all well and good signing up for these accounts to start earning, but you'll be missing out even more.
These sites offer many new member bonuses as an incentive to sign up. Cinema tickets, makeup, food shopping, Easter eggs (when it's Easter!) – and that's just in the last few months.
Instead of getting a few per cent back on your shopping at first, hold off on your account until you pick something you want for free.
So, the accounts will offer you around £10 cashback when you buy something in particular. It's just waiting for that something in particular to be something you really want.
If you've already opened an account it's not an issue as their new member offer is there for people who have never claimed cash back before.
Therefore, it may be worthwhile opening accounts than simply waiting for them to email you with some stunning offers.
Quidco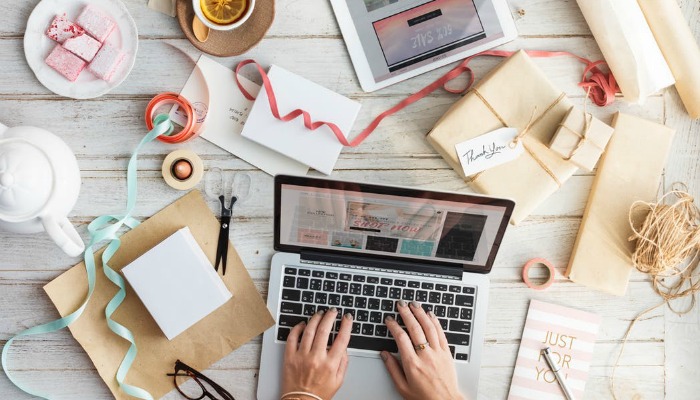 With 4,500 different retailers, there are likely at least a few places where you are going to shop and earn.
When it comes to cashing out, you are able to claim your money straight to your bank, or PayPal account or you can opt for an Amazon gift card.
Sign up to Quidco and get a £10 new member cashback bonus
Plus, instead of just getting cashback online you can register up to five bank cards to earn cashback in-store at 7,000+ locations in the UK.
Topcashback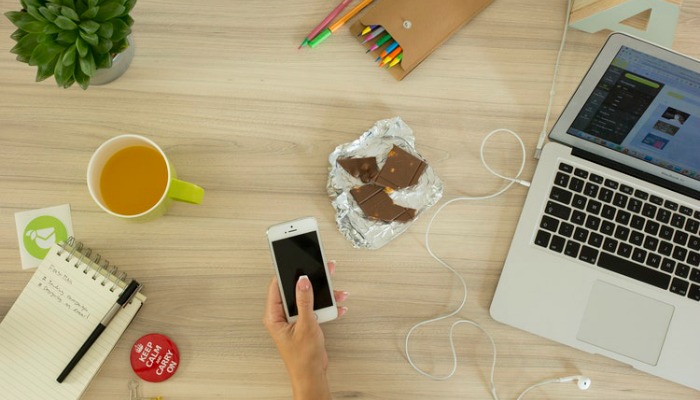 Topcashback typically offers the highest rates around. They have over 4,650 stores listed, which is again the biggest amount versus other cash back sites.
You are also able to register a bank card to claim cashback on the high street. You need to opt into offers to activate them.
When it comes to paying out your earnings you can withdraw your money via BACS, PayPal, Amazon UK Gift Certificate, Love2shop card, M&S e-gift card or several store gift cards.
Swagbucks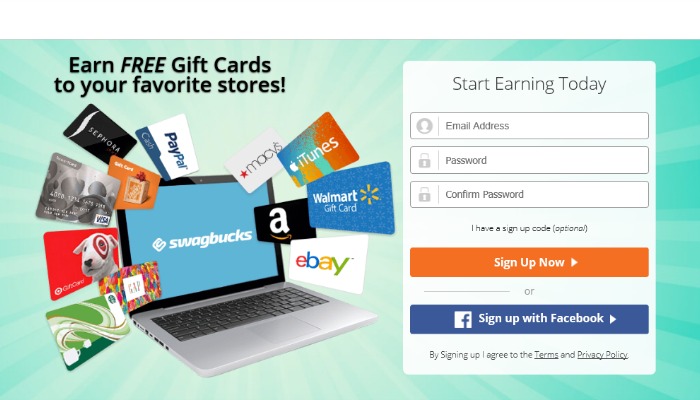 You may think that Swagbucks is just a survey site, but it's so much more!
With each purchase at any of the thousands of stores registered, you get SBs for each £1 you spend.
Sign up to Swagbucks (and get a £10 bonus when you sign up).
To help find out which retailers are included, you can download Swagbucks Toolbar and be notified when you land a site that's included.
You can then cash out with Swagbucks account in the usual way.
There are LOADS of other ways to earn with Swagbucks. Take a look at this Swagbucks UK guide.
Looking for another site? There are more cashback sites to choose from.
Rakuten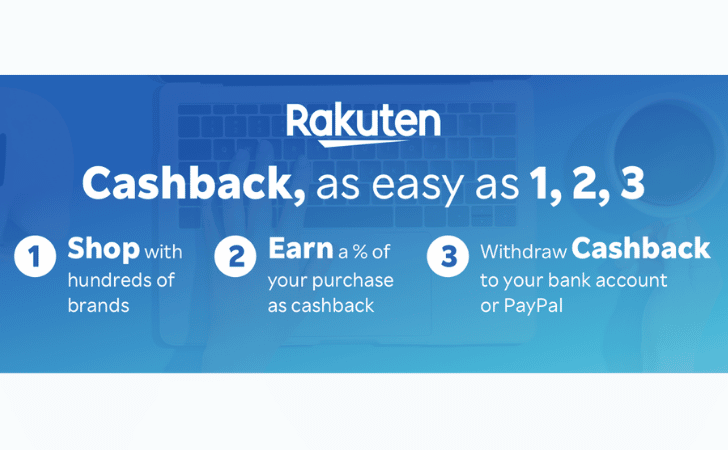 You can earn up to 30% cashback when shopping through Rakuten.
When it comes to cashing out, you've got the option to get cashback straight to your bank or PayPal account, or you can opt for a variety of other rewards.
Their rewards include gift cards, Rakuten TV, eBooks and audiobooks through Kobo, Socios.com Fan Tokens and Viber credit.
Do I have to pay tax on cashback?
Well, I'm happy to say that HMRC and the tax office doesn't seem worried about cashback.
They see that the money isn't truly an earning and is treated as a discount on your purchase. Therefore, you do not need to pay tax on cashback.
Can I sign up for more than one site?
Absolutely!
The cashback sites work in the same way. I have an account with each of them and shop around (having made hundreds of pounds back over the years). I check them to see which I will earn more cashback before making a purchase.
Now, this is the cheeky bit –
Quidco have a cashback guarantee whereby they will double the difference if someone else is higher.
In the same way, Topcashback also offers a cashback guarantee too.
So, if you see cashback listed at a lower rate, buy away then make a claim to earn even more!
One other point is that not all retailers are listed on each site so you need to take that into account as well.
Is it free to join?
Yes, absolutely.
You are able to join the sites mentioned for free and then continue to use them with all the usual benefits.
There are paid options, and you can opt for premium membership. This is totally optional.
Is it worth it?
Well, that depends on how often you'll use the cashback site.
If you do your car insurance renewal, home insurance, broadband changes and the occasional online shop then you'll be making hundreds of pounds a year through cashback.
Spending a few quid on a premium membership will mean you get access to high levels of cashback and you'll end up earning even more.
So, if you use the sites it's definitely worth it.
Cashback apps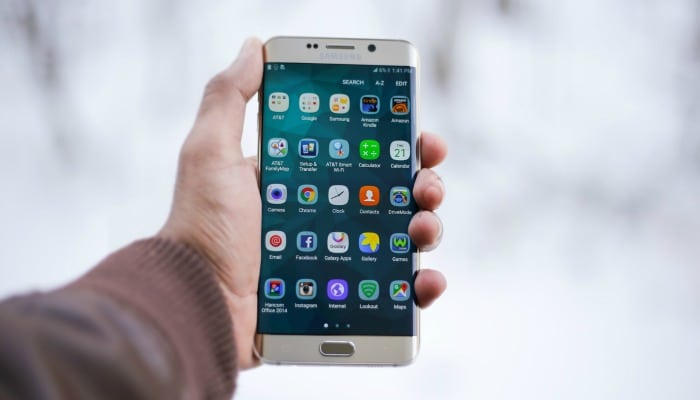 While getting cashback on your online shopping, or even some high street shopping when you link your bank card is great, there are also a variety of supermarket related shopping apps to help give some money back.
These apps will either offer you a percentage, a set price back, or even 100% cashback.
Now, a deal is only a deal if you were going to buy the item in the first place. So, have a think before you buy some of the goods.
They usually have branded products on offer, however, after you've got the cashback they can work out cheaper than the store's own brand alternative.
Some of the best apps to use are:
AirTime Rewards (you can use this as the same time as the other cashback sites)
TopCashback
Green Jinn
Shopmium
Looking for other money making apps?
Other kinds of cash back
As well as cashback accounts like this, there are other ways you can take advantage of cash back.
Some bank accounts will reward you for continuing to use their accounts, as do reward credit cards.
A few examples are the Chase current account where you earn 1% cashback on everyday spending and an Amex credit card where you earn cashback on your spending.
Store loyalty cards also allow you to claim points on your purchases to get money off at a later date too.
I know of a couple of energy companies that offer cashback credit if you keep your account in credit, although it's difficult to switch to another provider at the moment.
How do companies give away free money?
The business model of cashback sites is that they will earn a commission when you buy via them.
So when you make a purchase, the retailer will give the cashback site a commission, and you will receive a cut of it, too.
For cashback apps, it's more about marketing. You send details from your receipts, and it's used for marketing purposes to see what shoppers are spending and trends are likely sold to other retailers.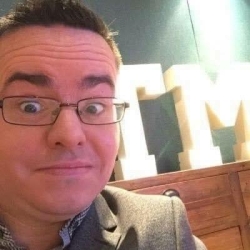 Latest posts by Ricky Willis
(see all)