Sainsbury's Incredible Invention Lego Cards – there are 140 trading cards to collect and it will cost you £360+ ! Instead, you could use the cards to make a few quid!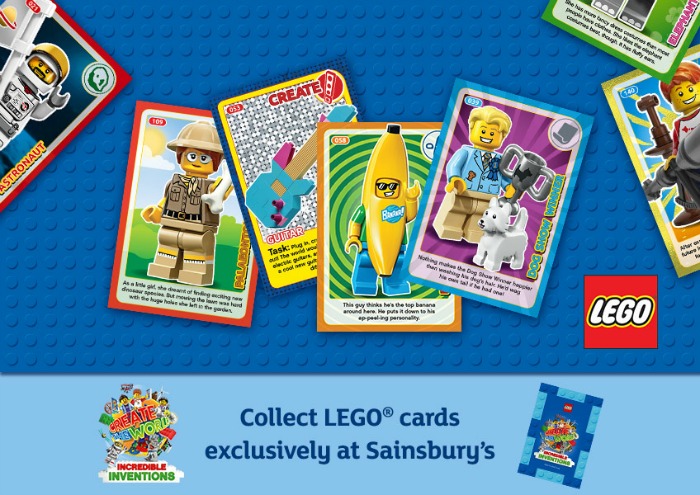 £10 BONUS OFFER: Earn easy cash by watching videos, playing games, and entering surveys.

Get a £10 sign up bonus when you join today.

Join Swagbucks here >>
Sainsbury's Incredible Inventions Lego cards – how many arguments have they caused in your household?
First, the arguments was who was going to collect them. Now they argue when I say I'm not spending enough in store to get a new pack and they beg me to buy more food!!
What are Create the World Incredible Inventions Lego cards?
If you're not sure what they are, Sainsbury's introduced a trading card series featuring different Lego characters.
The collectable cards first appeared in store on 28 August 2018 and were offered to customers who spent over a certain amount. The Lego trading cards will stop being issued from 8 October – so there's not much more time to collect them!
There are 140 different cards to collect and if your kids are anything like mine, they want them all.
Online shoppers and superstore shoppers can get a pack of 4 for each £10 spent (up to a maximum of £150 in one go – 15 packs).
On top of the trading cards, you've also got the option to but the collector's album for an additional £2.50.
If you don't get the cards you want, you've got the option to buy booster packs of cards for 50p for a pack of 4 as well.
How much will all this cost me?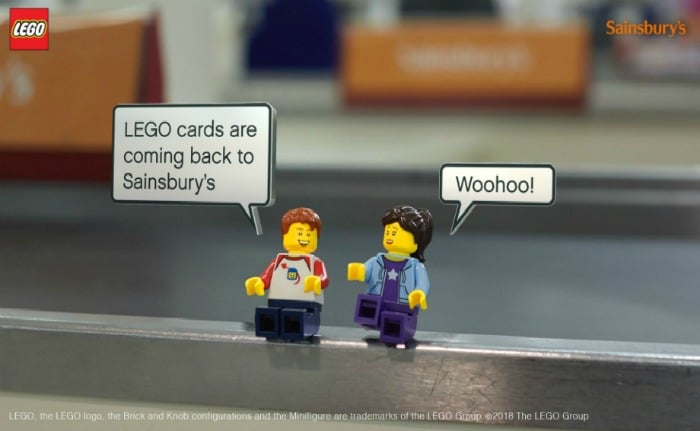 So, provided you're mostly lucky and manage to get all 140 evenly, you will need to be spending in excess of £360 on shopping at Sainsbury's to collect them all!!
However, the trouble is, it will be unlikely that you collect each one without getting duplicates – so you'll need to spend even more!
This works out to be a pretty expensive hobby for kids (or Lego fans) to collect!
Some Sainsbury's stores are offering swap events so you've got an opportunity to swap and spares for the cards you're missing.
How to make money with Sainsbury's trading cards
Instead of struggling to pay hundreds of pounds on the Lego trading cards, you could look to cash in instead.
At this point in time, you'll likely know how many more cards you need to complete the 140 card set. This way, you could work out how much more money you'll be spending in Sainsbury's from now until they stop being issued.
If it's clear that you won't complete your set, it may well be worth selling your cards on, instead of them falling to the bottom of the toy box and being recycled in the spring clean next year!
Savvy money makers are already making their money back by flogging the Lego cards on sites like eBay.
However, Sainsbury's is planning to double the amount of cards on offer so there are more cards up for grabs, and less are sold online.
Maybe you don't have kids who want to collect them and have a stash collecting at home, or maybe you just want to clear out some of the bits the kids have been collecting; either way, you may as well sell on things other people want.
In batches or alone
Sealed and unopened packs of Lego cards seem to sell well in batches.
Look to sell the packs sealed and unopened in the biggest batch you can. These are selling (and have sold for £20+).
If you've already open the cards then fear not – they are still selling well in batches as well. Make sure to take a good photo to show which cards in the collection you've got.
Selling cards individually may not the way to go as cards are no more or less rare, it's just luck of the draw. Therefore, there may not be much luck that one card would sell alone.
However, instead of creating individual listings, you could create one listing showing all the cards you've got available. Cards are selling for around 99p on their own (plus postage)
If you do manage to sell any, please do let me know how you get on.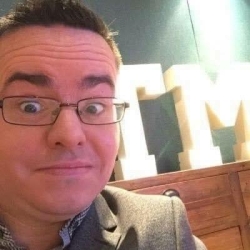 Latest posts by Ricky Willis
(see all)