If you're a man and you want to start getting a proper hold on your finances, here are some ideas to help keep more cash in your wallet.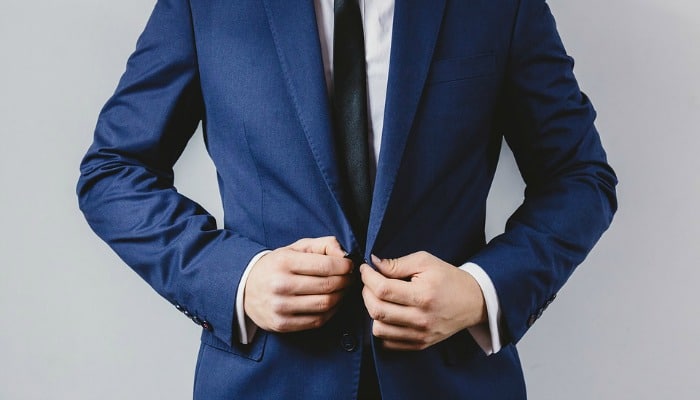 £10 BONUS OFFER: Earn easy cash by watching videos, playing games, and entering surveys.

Get a £10 sign up bonus when you join today.

Join Swagbucks here >>
The whole thing of saving money is universal, however I often find that my suggestions on skintdad.co.uk are more female focussed. While it's not something I do on purpose, I know that more women read our website than men.
Is it that women want to save more money than men? Is it that women have more time to research how to keep more money in the bank? Or is it that men are just not interested in fact finding about budgets?
Maybe I'm slightly different as I've taken a big hold on our family finances since we were drowning in debt, and I want to know every penny that comes in and goes out.
Slightly at a loss, I asked members of the Skint Dad Community Group (mostly women) about why men don't get involved as much.
Some men did respond, but most comments came from the opposite sex. The overwhelming response was that it's women who generally deal with the household finances and budgets.
Suggestions were that it comes down to men not knowing where to start with bills, that they don't feel they have the time to get involved and that their other halves are happy to deal with it. Men just don't seem to mind not with their other halves getting on with it.
So, if you're a man and you want to start getting a proper hold on your finances, here are some ideas to help keep more cash in your wallet.
Shop around
With three daughters, I know all too well the trauma of shopping on a Saturday afternoon! They go into one shop, look around, find something they like, put it back and then do the same routine in another five shops. My life seems to disappear in front of my eyes, only to find that they decide to buy the thing they saw in the first shop! Hours of my life wasted!
If I was shopping, I'd either do it online or go to a store; choose the item, pay and go. It's easy and quick…but it doesn't always mean I get the best bargain.
Shopping around may seem boring, but it's a sure-fire way to make sure you get a deal. Picking the first item because of cost, or just choosing to auto renew and insurance because it's faster, will either mean you lose out on benefits or pay more money in the long run.
For instance, with car insurance you could pay the cheapest but you may not get a courtesy car if you need repairs, so you need to pay a little more to get the cover you want.
Don't shop hungry
I am a terrible one for food-moods. My girls can see it in my eyes (especially after hours of pointless shopping!).
The trouble I get when shopping on an empty stomach is that I want to get out of the shops as soon as possible and eat some delicious food. Problem is, this can lead to impulse buying.
Make sure to either eat before you go shopping or take a snack while you're out and about.
While anyone you shop with may be disappointed you don't buy stuff for the sake of getting out of the shop quicker, your wallet and bank balance will be thankful.
Ditch the gym membership
If you like to keep trim and exercise regularly you will be paying out a fair bit each month in gym memberships.
Some people may enjoy getting away for an hour to get a bit of cardio in, but if you're just doing it to keep fit then you're potentially wasting your money.
The internet is jam packed full of free ways to exercise. If HIIT is your thing then get a free workout on YouTube or if you prefer to run then take a jog around the block. Even push ups are shown to be just ask good as using the bulky gym equipment.
Related: 7 Free Alternatives Instead of Paying for Gym Membership
Male grooming
The idea of men not wanting to take care of themselves is pretty much out of the window now we're in the 21st century. There has never been a better time for marketing companies to push nutrients, hair products, shaving stuff, face creams and the rest of the bathroom cupboard at us.
If we used every product under the sun it would set us back a near fortune! We used to not manage with these products so why do we need them now? My question really is: do men need their own line of fancy products?
A quick look can see that most female/male products have the same kind of ingredients. That means the cheap supermarket "women's" packaged cream will do the job just as fine at the "men's" one from a fancy store with a hefty price tag.
If the scents of any "female" labelled cream is too much then just look for a fragrance-free type.
Think of the future
I want to live for now, right this minute. Money burns a hole in my pocket and I may get hit by lightning tomorrow, so why bother letting money just sit there for no reason? Thing is the likelihood of getting hit by a lightning is 1 in 300,000, so I probably need to get planning better!
Workplace pensions and automatic enrolment will mean that everyone will be saving for their retirement, which is great. I mean, who really know if there will be a state pension left when I'm old enough to stop the 9-5.
There are a lot of years between now and then and having a little bit put aside each month to cover the costs an emergency can be a life line.
There was a time when our car broke, the washing machine bust and the fridge just stopped being cold – all within about a week of each other. My only option was to max out credit cards, driving us deeper into debt. If we had some money saved into an emergency fund we could have fixed or replaced the items with cash, which is a much better option.
Saving may seem hard but it can actually be very easy to save quickly. You don't need to save loads, but even sticking £10 a week into an online access saving account will start to add up fast.
So, to the men reading – if it's time that worries you about finances then it doesn't really take that long. Just a little planning up front (don't forget a tasty snack to avoid food-mood) and you can make sure your bills get paid and your bank balance stays in check.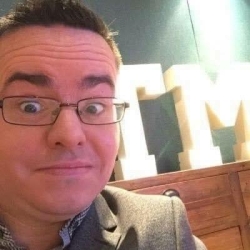 Latest posts by Ricky Willis
(see all)