The energy company, E.ON, has collected millions of direct debit payment from customers days ahead of when they were due.
In an IT error, payments that were due to be paid from 25th December through until 5th January 2021, were taken on 24th December, leaving millions short of cash.
With no warning, customers were not expecting the payment to be taken some two weeks ahead of time, with many people not having enough money before Christmas.
Members of Skint Dad Facebook groups, the Skint Dad Community Group and Reduce Your Supermarket Spend have been sharing that their direct debits have been taken early.
How to get your money back
E.ON will be returning the early payments to customers, but this won't be until 29th December.
This means you'll need to wait four days to get your money back.
In the meantime, contact your bank or building society and ask for a full and immediate return of the money.
Under the Direct Debit Guarantee, you are entitled to a refund straight away if a payment error is made by an organisation which collects the money.
Statement from E.ON
E.ON shared a statement through three tweets on their Twitter account to apologise for the error.
"We've identified an issue with our IT system that has caused some customer's DD payments to be collected early in error. We are refunding all payments that have been taken incorrectly on the first available date – Tuesday 29th of December.
"If you are unable to wait for a refund and need these funds returning immediately – Please contact your bank for options of how they can help. We will cover all costs for bank charges incurred due to our error. We will continue to update you when we have further information
"We are so terribly sorry for the stress and inconvenience caused especially at this time of year and will be working hard to help put things right for all of our customers that have been affected. Thank you "
We've identified an issue with our IT system that has caused some customer's DD payments to be collected early in error. We are refunding all payments that have been taken incorrectly on the first available date – Tuesday 29th of December. 1/3

— E.ON help (@EONhelp) December 24, 2020
If you are unable to wait for a refund and need these funds returning immediately – Please contact your bank for options of how they can help. We will cover all costs for bank charges incurred due to our error. We will continue to update you when we have further information 2/3

— E.ON help (@EONhelp) December 24, 2020
We are so terribly sorry for the stress and inconvenience caused especially at this time of year and will be working hard to help put things right for all of our customers that have been affected. Thank you 3/3

— E.ON help (@EONhelp) December 24, 2020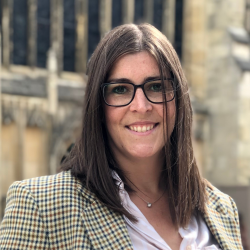 Latest posts by Naomi Willis
(see all)