The following post is from food blogger Thrifty Lesley who creates recipes and meal plans with fresh ingredients and leftovers so you can feed yourself for just £1 per day!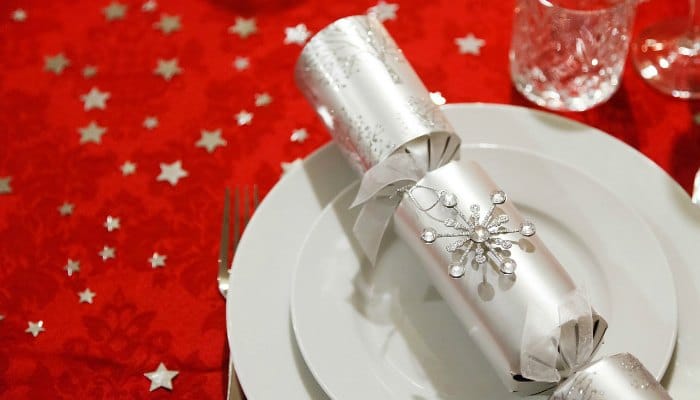 £10 BONUS OFFER: Earn easy cash by watching videos, playing games, and entering surveys.

Get a £10 sign up bonus when you join today.

Join Swagbucks here >>
For most people, Christmas involves buying shedloads of food, the idea of the remote possibility of running out being completely unacceptable.  Far better to have too much – yes, me too! Having fed the hordes, do you now find yourself with a wheelbarrow or so of leftovers to use up? What to do – as a writer of a blog on how to feed yourself, well and healthily, on £1 a day, maybe I can offer a few suggestions that may help.
Loads of uses for cheeses
Christmas cheese can include Stilton, Brie, Cheddar and other assorted fromages.  It all freezes beautifully until you can use it, and that may be all you need to do. Wrap it well, especially the smelly ones, or everything in the freezer will taste (and smell!) of ripe Camembert.
Cheese is a fantastic ingredient for making other meals.  One way that I use it is in a vegetable crumble, which is delicious and has the added advantage of being 25p a portion.  The base is mixed root vegetables in a tomato sauce, topped with a crumble made up of flour, oats, oil, cheese and salted peanuts.  The cheese in the recipe is cheddar, but you could swap that out for any leftover Christmas cheese. Stilton would add a zingy new flavour, Brie a wonderful creaminess.
You could also add any leftover turkey and/or ham to the base mixture of the crumble. And if you have nuts in the shell in the fruit bowl, crack them open and replace the salted peanuts with them, walnuts and/or Brazils would be fab.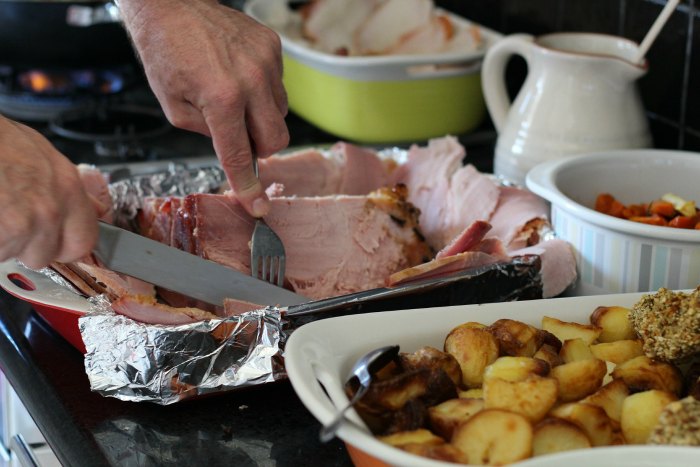 You can use your leftovers for generic recipes that are great ways to use food up at any time of the year. Risottos and pies, pizza and soups can absorb many delicious morsels, and be all the better for it.
Jazz up your risotto
You can make a basic, plain risotto with value or Arborio rice. Now add your morsels, these can be anything leftover and stored in the fridge, in this case some chopped turkey and/or ham, and stir through some of that leftover cheese, or parmesan.  A few leftover roasted veg go fabulously in this, especially if they have lovely garlicky oil attached.  Or use the rest of the smoked salmon in the risotto. Italians wouldn't use any cheese with fish, but if you want to, no-ones looking!
Leftover pies
Pies use small amounts of meat for a family meaty pie and the chicken version costs about 26p a portion. If you are single, make individual portions and freeze, or cut up a family sized pie into portions.
For Christmas leftovers, use turkey and/or ham as the meat element, a bit of stuffing or sausage meat if there is any, if you have any more gravy left, add a bit of that too, it will be luscious.
Soups start with an easy stock
Once you have stripped the meat from the turkey carcass, put it in a big saucepan, skin, giblets, bones from plates, scrapings from the cooking tin if you didn't use that in the gravy, all of it. Add some whole black peppercorns and bay leaves if you have some. Add water and simmer very gently for a couple of hours.  A slow cooker is really good for this, especially if it's a large one.  Leave to cool, now have another go at the carcass, you'll be amazed just how much more is still on there.  You will now have the most wonderful stock to make soup. Do the same with the ham bone if you have one.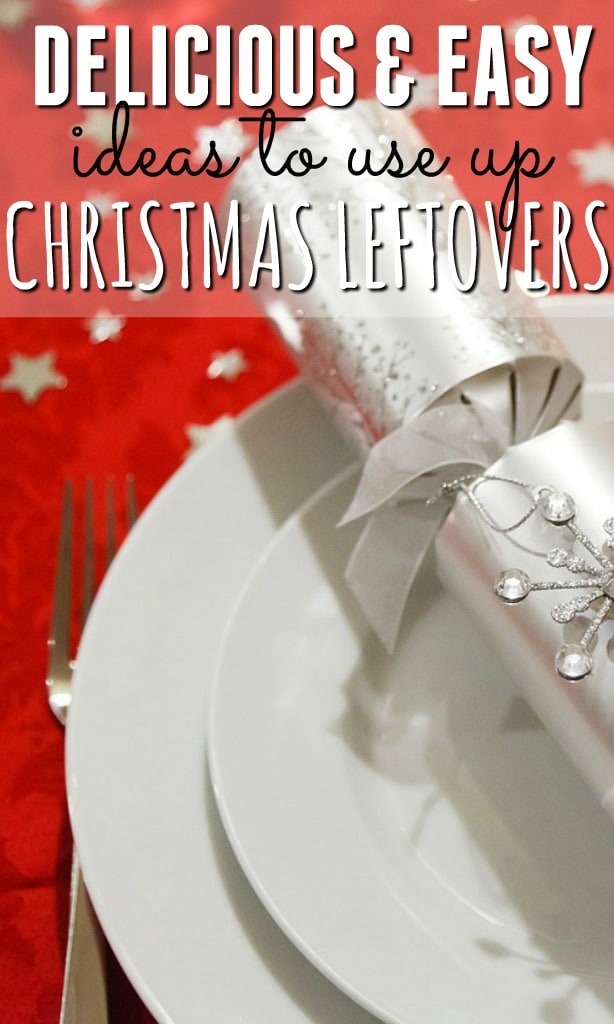 Delicious soups
Most soups start with a sautéed onion. Add 300-400g or so of vegetables (they can be leftover ones) a small teacup of red lentils, some of your lovely stock, or water and a stock cube, although, to be frank, I often make soup without a stock cube. Simmer gently for 20 minutes. Season, and whizz if you want to.  Perfect for lunch, freezes beautifully for an instant ready meal at any time.
You can use the same method for any wrinkly veg and leftovers lurking in the fridge at any time of year. Bagged salad is one of the most wasted items, rather than throw it away, throw it in the soup. I've successfully added to soups, radishes; cucumber; that bagged salad; a few spoonfuls of pickled gherkin juice; cooked rice and leftover pasta.
Related articles:
Family friendly pizzas
Pizzas are incredibly cheap to make at home and can be topped with many many different things, you don't even have to use a tomato sauce, or indeed any cheese. Try pureeing some roasted parsnips and spread on the base, top with a sliced onion, chopped turkey and tiny stuffing balls; roast off some of those parsnips, carrots and onions, with garlic, chop them up small and top a pizza with them and finish off with Stilton etc., add 2 or 3 pigs in blankets chopped up if you have them (is there such a thing as leftover pigs in blankets?)
Don't forget your bread
Do you have lots of bread remaining from Christmas Day tea going stale? Bread is one of the most wasted food items in the UK throughout the year.
Whizz up that dead bread into breadcrumbs and make zombie burgers with them.  Sauté a chopped onion, some fine chopped veg, a bit of stuffing if you like, turkey/ham, anything you have lurking. Season the mix with salt and pepper, a tsp of mustard and anything else you fancy. Mix in your breadcrumbs, squash into rough burger shapes and fry off in a little oil or butter, or use the turkey fat drained off from the roast, or some goose fat left from roast potatoes, for a super delicious finish.  Unused breadcrumbs freeze well until you are ready to use them.
Or cut the bread into croutons for an exciting addition to salads, soups, breakfast or even snacks. Toss them in a little melted butter or oil, season if you like with a dusting of tandoori spice, mild curry powder, fine chopped rosemary or sage, cinnamon or mixed spice. Fry gently in a frying pan until crispy and enjoy immediately.  Uncooked croutons will sit happily in the freezer waiting to be used.
Mincemeat
Use any leftover mincemeat from making mince pies in a recipe from the 1980's Mincemeat Brownies, or use it stirred through my super easy ice cream, you could add a good splosh of one of those brightly coloured liqueurs too that we all seem to have in the drinks cupboard.
I hope this has given you some ideas, and maybe even some inspiration, for using up that pile of leftover goodies.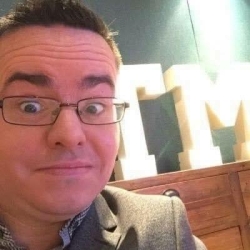 Latest posts by Ricky Willis
(see all)