Today's post is written by professional comper Di Coke. Di is not only a hugely successful competition enterer but she also shares her tips, tricks and secrets on how you can win over on her awesome site, Super Lucky.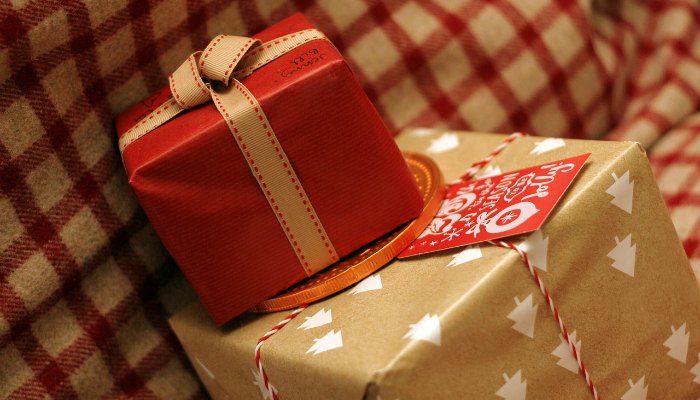 £10 BONUS OFFER: Earn easy cash by watching videos, playing games, and entering surveys.

Get a £10 sign up bonus when you join today.

Join Swagbucks here >>
Christmas, the most expensive time of the year. Especially if there are December birthdays in the family (my son has a birthday on Boxing Day!)
But have you thought about winning your Christmas presents? It can certainly ease the strain on your bank balance if you can pick up a few nice prizes for the family, and Autumn is a great time to start winning.
So, what's the best way to win Christmas competitions?
Here are my top tips:
1. Make a wishlist – then start searching!
Focusing on the prizes you want will help, particularly if you don't have much time to devote to comping. Use a notebook or notes app to list the presents your family and friends would like – include vouchers as well as more specific prizes like an Xbox. Search for these items on dedicated competition listings sites (start with the MSE Competitions Board, Loquax forum & The PrizeFinder). Remember that thousands of compers will be entering comps on these sites – so your best chance of a win is hunting for low entry and 'effort' comps on Google and Twitter:
At google.com, search using 'win' and your desired prize, then on the results page click 'Search Tools' for more options. Change the country to UK, and the dates to 'Past Week' for relevant results – see my guide to Googling for more tips.
At twitter.com/search, use the same search terms and then click 'Live' when you get the results. Use browser bookmarks to save links to your Twitter and Google searches, and check your bookmarks weekly for the latest comps.
2. Enter Blog Giveaways
Giveaways on blogs offer smaller prizes but have less entries than Facebook, Twitter and web prize draws.
You'll find lots of games, books and perfect kids presents. Most blogs use Rafflecopter or Gleam 'widgets', which can look confusing but once you get the hang of them, you can whizz through entries quickly.
3. Enter comps in kids magazines
Kids comics and magazines are pricey – but you don't always need to buy them to enter the comps. It's easy to discreetly flick through them in the supermarket and snap a photo of the entry details! But if you do splash out, buy the ones that ONLY have an entry form option – Animals and You, Busy Time, Kraze, Toxic, Kick, Shopkins, Get Busy and Pink are good examples.
Most parents buy a comic, give it to the kids and forget all about the competitions – so they don't get many entries. Where possible, get your child to write their details (or at least their name) and make their own colourful postcards with drawings or stickers. Prizes from magazines often arrive without warning, so you'll have to be careful the kids don't spot you squirrelling them away until Christmas Day!
4. Get Facebook notifications
On Facebook, search for and Like pages related to the prizes you're after. Facebook only shows a tiny percentage of page updates in your feed, so you might want to get notifications of every post (click Liked, then Get Notifications from the drop-down menu). Don't do this for too many pages though! If you have a local shopping centre, magazine or radio station it's definitely worth getting notifications for their posts – local comps don't get many entries.
Interact and comment on the pages even if it's not a competition – fans are often favoured when it comes to dishing out prizes!
5. Use Twitter lists
If you're a Twitter user, lists are a clever way to organise your news feed and focus on winning particular things. Add friends, compers or companies to a list by tapping the 'settings' (cog) icon on their profile, then view a news feed from that list by tapping the same icon on your profile. As an example, check out the feed from my Kids Twitter list – companies who run giveaways for toys, books and other kids prizes.
Using lists helps if you're at Twitter's limit of around 2,000 follows, because you don't need to follow someone to add them to a list. If you enjoy Twitter, download the excellent free Tweetdeck app to your computer, which will allow you to monitor multiple Twitter searches and lists at once.
6. Be prepared
As we get closer to Christmas, the competitions will get more creative and festive – prizes are often vouchers, champagne or hampers, which can make great gifts. Get the tree and trimmings up as early as you dare, so you can get photos taken for competitions.
Christmas advent competitions usually run as well, giving away 24 gifts in the run up to Christmas.
Christmas jumper comps are common – start looking in charity and vintage shops NOW for a great cheap Christmas jumper, or even get Nana to knit one!
You may be tempted by the daily December giveaways known as 'Advent comps' – there will be hundreds of them listed on The PrizeFinder and MSE. It's best to choose a few favourites, bookmark them into your own Advent folder, then set aside a time to enter them each day – if you try to tackle 400 daily, you'll just get stressed out!
Did you enjoy these tips? Read my 'Get Started' comping guide for lots more!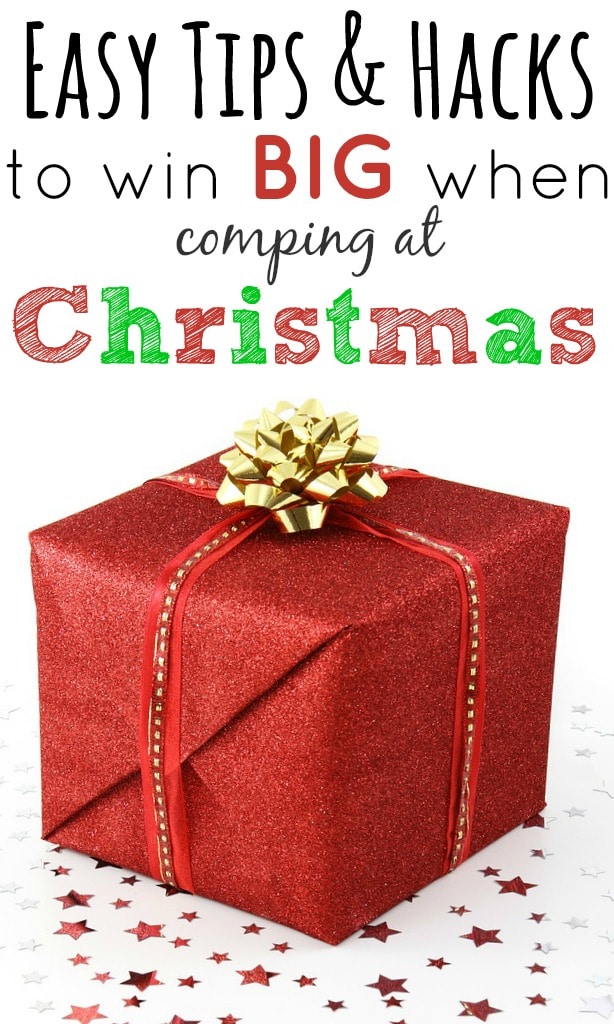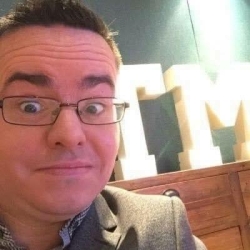 Latest posts by Ricky Willis
(see all)