Since I've started entering free UK competitions I've won over £20,000 worth of cash and prizes, including holidays, tickets to world premieres, shopping vouchers, clothes and numerous smaller prizes. Oh, and there was also a prize of a whopping £10,000 in cold hard cash!
This site contains affiliate links. We may receive a commission for purchases made through these links.
[Learn more]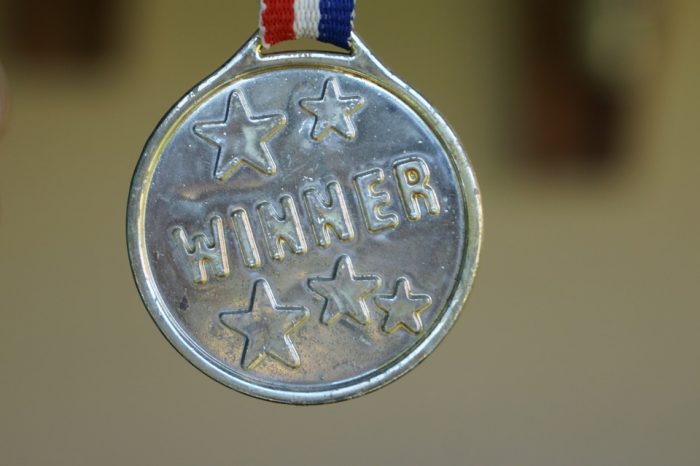 I started entering competitions around 8 years ago. I hadn't been feeling well, had been signed off work by the doctor, but was getting cabin fever so needed something to keep me entertained.
I'd seen far too much daytime TV, there's only so many times you can wash up and I had read pretty much every news story on the BBC before 9:30 am.
So, as is one of my favourite things, I was browsing some online forums and I came across the term "comping".
What's a "comper"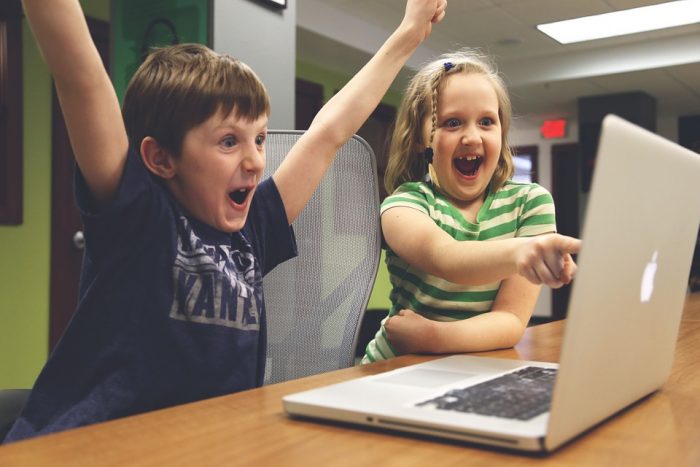 A comper is a term for someone who enters competitions.
Whether you've done it just once, or you do it full time to supplement your income (!) you are a comper.
Compers are very happy to talk about what they've won, but also share where to find UK competitions that are free to enter.
I remember ready about one couple who won a family holiday to Dubai and someone else who managed to nab themselves a free car.
They weren't just winning one prize then that was it – these people were serial winners.
Being in debt, and skint all the time, I was in awe of how these people were winning so much.
And I wanted some of it! So, I started comping too.
I started entering the odd free competition as I came across it. Maybe one on a magazine or I save a local business running a giveaway on Facebook. Then things started to get more serious…I got to the point where I was finding and entering hundreds of competitions every day!
When it clicked on how I could find them, entering became a breeze.
Why bother entering competitions?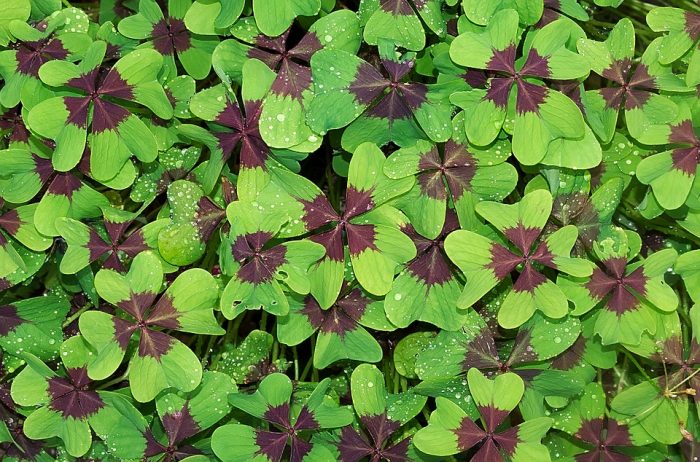 "What's the point?"
"It's a waste of time!"
"There's no chance for me for win.!
"Why bother entering competitions in the first place?"
If you think there's no point and it's a waste of time then just don't enter. It means I've got more chance of winning 😊
The reason I started entering competitions was to help my family. We couldn't afford fancy holidays, a brand new car or a load of fancy kitchen gadgets.
I started entering as a way to top up our income. If we got the stuff for free then I wouldn't need to buy stuff with my own cash and could save our money for something else.
When I've totted up how much stuff we've won over the years it comes in at just over £20,000. I mean that's like another salary!!
And, for me, that's well worth entering a load of competitions each day.
On the plus side, competition winnings are tax free! This means that every penny (or prize) you win, you don't need to declare or pay anything to HMRC, meaning all the winnings are yours.
How to find UK competitions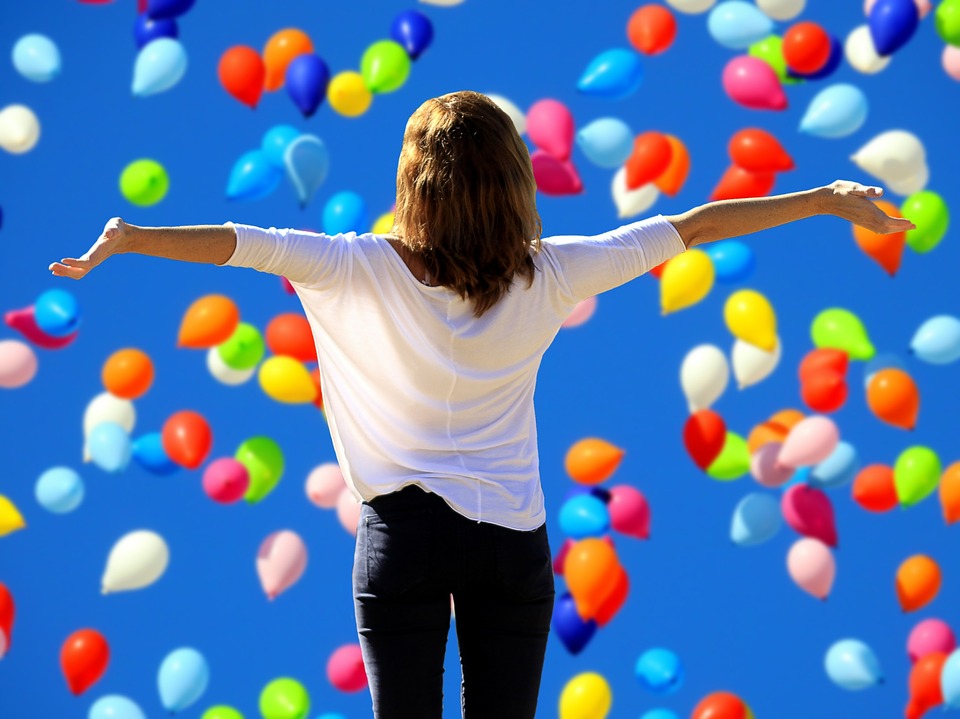 With the big wide world of the internet, entering free competitions has never been easier!
You don't need to pay £1+ per minute calling a 0871 number with you're A, B or C answer to their obviously easy question.
You don't need to read the magazines in the doctors waiting room to find their latest giveaways.
And you don't need to pay for the school summer raffle, hoping you'll win the donations given by a local business.
What you can do though is find thousands of competitions you can enter very simply with the click of a button on the website and on social media.
A couple of places to look…
They'll certainly get you started and will be your go to places to find more and more prizes.
Where to find free to enter competitions
With there being lots of different competitions out there, there are lots of different ways to enter.
Skint Dad Competitions
I'd be silly not to tell you about our awesome giveaways.
We love comping so much that we now run free competitions as well.
Simply start by pick which ones you want to enter (you can enter them all) and come back daily to enter again.
You can enter the competitions daily to boost your chances of winning.
Website form entries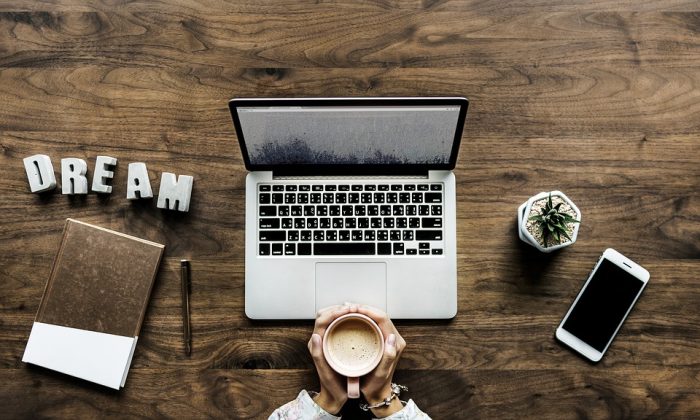 If you're entering a competition on a website, most of the time, you'll just need to give them your name and email. Sometimes they'll also ask for your telephone number, address and date of birth.
Companies may be running the competition as a way to get you to sign up to their mailing list. You don't have to tick you want to and it should never scupper your chances.
Social media competitions
Are you on Facebook or Twitter? If you're not it may be time to open an account.
On Twitter, have a search for the hashtag #win or #competition. Many of these competitions just want you to RT (retweet) to enter. So, it's just a simple click of a button.
On Facebook, again, have a search for competition and you'll be greeted with a load of results with giveaways you may be interested in going for. While you're on Facebook, you may want to join Facebook competition community groups that share all the best comps out there too.
If you're more of an Instagram person, get entering Instagram competitions. Have a search for #competition where you'll likely need to regram an image, tag someone in a post or enter via their link in bio. You will need to have a public profile or the host of the competition won't be able to see you've entered.
Special condition competitions
These competitions will generally see you having to put in a little more effort. However, with effort normally comes a better reward.
Rather than just putting your name into a hat, you will need to do something in particular for your chance to win.
This could be writing a poem, coming up with a slogan, filming a video (we won £200 doing this) or it could even be that you need to take a photo of something. It could also be aimed at getting your kids involved which could give them an hour of entertainment (or even 10 minutes until they lose interest!)
Competitions where you need to do more generally aren't entered as much as people just won't bother, thinking it's too much hassle.
However, it's these ones where you will have more chances of winning.
Phone-ins
You'll mostly find these if you need to call into a radio show. They are not usually free to enter so I don't bother. While the prize may sound fantastic, if it'll cost you £1 per call, you may end up just losing your money.
With so many other free to enter competitions out there, I don't really see the point.
Free UK competitions sites
How much time does it take?
I think it's one of those things that you need to work out what you would have been doing anyway.
On your lunch break, do you sit at your desk, eating a sandwich and catching up on the news? Why not take that time to enter some competitions (provided company policy allows access to the sites)?
In the evening, when all chores are done and you sit back and have a bit of time before bed, are you watching the TV with one eye with the other eye on your phone? Why not stop browsing the timeline of Facebook and enter some competitions?
Are the prizes worth it?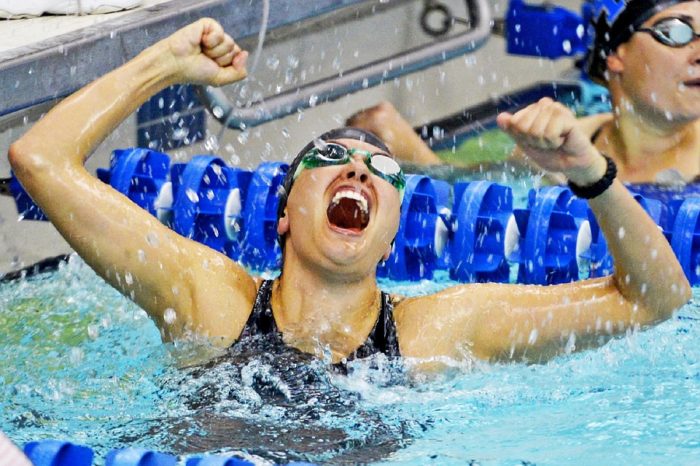 My aim was always to win the big stuff like holidays and cash prizes, but it was the small wins that kept me going.
The smallest value prize I won was a bag of pencils from a Twitter retweet competition.
While the value was really low, the win gave me the motivation to carry on and enter more.
You get such a great buzz when you win!!
As an added bonus, the pencils were fab (you can't go wrong with having too many pencils) and my daughters used them for school stationery (saving the need for us to buy new ones).
Some of my all time favourite wins are:
VIP tickets to the Brit Awards
We were also chauffeured to and from the event and were given £100 to buy an outfit (we used it to pay off debt). We saw a Take That's performance with all five of them and watched Adele sing Someone Like You. I swear you could have heard a pin drop during her performance – the atmosphere was incredible! (we are in the top left-hand side…although you can't see us! 😊 )
Tickets to the red carpet, world premiere ticket to see The World's End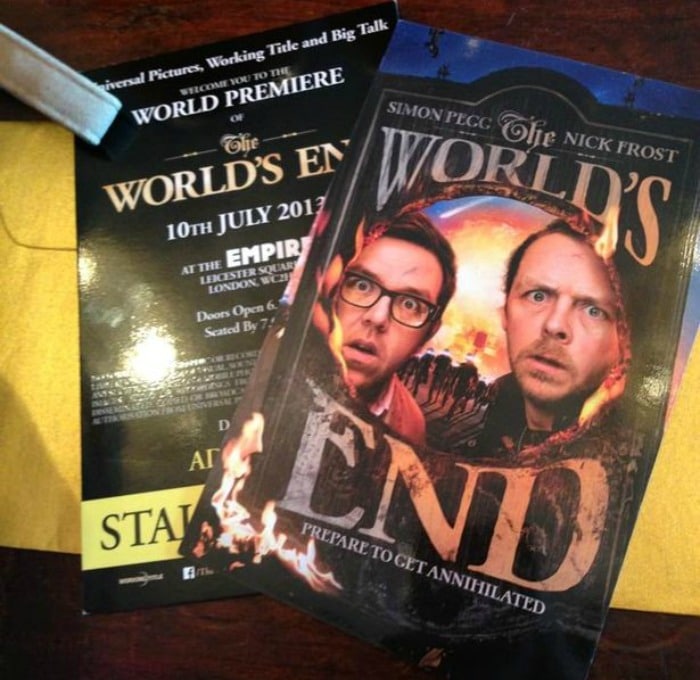 We are big fans of the Cornetto Trilogy, so it was a dream come true to be on the red carpet at the same as Simon Pegg. We also got a free cornetto and popcorn while we watched the movie.
A family holiday to Pontins
We had great fun. While our stay took place during an unexpected snow storm on the run-up to Christmas, and there was no transport from the train station to Pontins (we did manage to convince someone to give us a ride), we had the best time!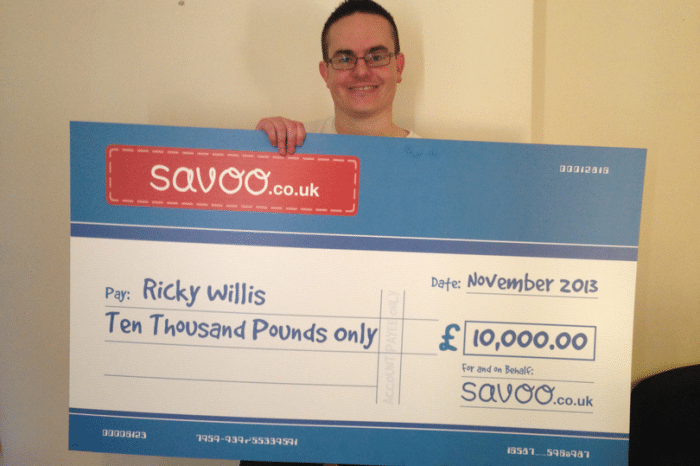 Then there are things like various concert tickets (Justin Bieber, Tinie Temper to name a few), £500 of toys, trainers, clothes, a fridge and various other smaller prizes.
While these have been great prizes and made memories that are essentially priceless, there were many more, if not thousands that I lost. It's all about being persistent.
How to win competitions
A lot of the time, winning a competition will come down to pure luck – but you can increase your chances.
1. Be consistent
The best thing you can do is be consistent with your entries. Try and enter a few every day.
I found this a great way to do it as then when I started to win, prizes would randomly turn up or be posted through the letterbox. Ensuring I was entering a lot meant there was a steady stream of wins.
2. Check the rules
Won an amazing competition to the Bahamas? Yay!
Problem is you can only take it from October – December, which is no good for the kids, so it's best not to enter and give others (who can go) a better chance.
It's always worth having a quick browse of their conditions to see what the prize really entails.
Also, check to see the terms some competitions only allow you to enter once, and some are once per household (if you add your partner's name down as an additional entry).
3. Get a new free email
What might be worth doing is setting up a free email address that you use solely for entering competitions.
This will stop your personal stuff getting caught up with potential newsletters you sign up to and your wins.
You can grab a free email account from Google or Outlook and will easily be able to track when you win.
4. Autofill – all the way!
Having to fill in every competition entry can get BORING!
As a way to save your sanity and speed up entries enable autofill on your internet browser or phone.
This will make entering competitions a doddle as it'll fill in your basic details straight away, without you needing to do it manually each time.
(Not all comps you enter will allow you to do this though – most will).
5. Avoid some
There are some dodgy sites out there and people set up Facebook pages as scams, promising amazing prizes.
If you've never heard of the company, it doesn't hurt to check their website and see if they are legit. Try to look if they have a registered address and proper contact information. You could also search on Trustpilot to see if others talk about them (good or bad).
People set up these scam comps as a way to get your personal details (which they may sell on) so please just keep one eye open if you're not sure.
If things really don't see right you can always report them to the Advertising Standards Agency.
6. Keep a list
When I started to win, I made a spreadsheet to list out the competitions I'd won.
I added a note of what the item was and the estimated value. This was great to keep me motivated as I could look back and see how much it was worth over time.
7. Get new digits
You may not want to be giving out your phone number to all sorts of companies, especially if you're entering 30+ competitions a day.
Look to get a free SIM card from 02, ee or GiffGaff.
8. Ditch the spam
If you don't want calls and emails (although there are big rules on how companies are allowed to use your data), then it is worth registering with Mail Preference Service and Telephone Preference Service.
This will put a stop to nuisance and unwanted calls and mail.
Bonus tip: spam may also mean you lose competitions. Be sure to check your email spam folder from time to time as a genuine win might accidentally have got sorted into the wrong folder!
9. Keep it local
Take a look at competitions taking place in your local community.
If it's offline there will be fewer entries and obviously more chance of you winning.
10. It's all about scale
When it comes to entering competitions, it's all down to the odds you have of winning, splashed in with a bit of luck and a whole heap of positive thinking.
And, the more competitions you enter, the more chance you have of winning a great prize.
Entering competitions was one of the first things I did when I got up. I'm an early riser anyway, but I'd start comping when everyone was still asleep at 5 am.
To be honest, although it sounds a bit obsessive, I started to win so my efforts were paying off.
The more I entered, the more I won, and it spurred me one to win more.
11. Make a shopping list
Is there anything you need for yourself or home? Write yourself a competition shopping list and target giveaways with the prize you want.
This way, you'll bring your household spend down (as you won't need to spend your own cash on things), and your wins will mean more.
12. Be positive
Say these words with me:
"I WILL WIN, I WILL WIN!"
Positivity breeds positivity.
If you wake up in the morning and tell yourself the day will be rubbish, then it probably will be. If, on the other hand, you tell yourself you'll have a good day then you likely will.
If you want to win badly enough you WILL and CAN win. If you say to yourself that you're unlucky and won't ever win they you probably won't.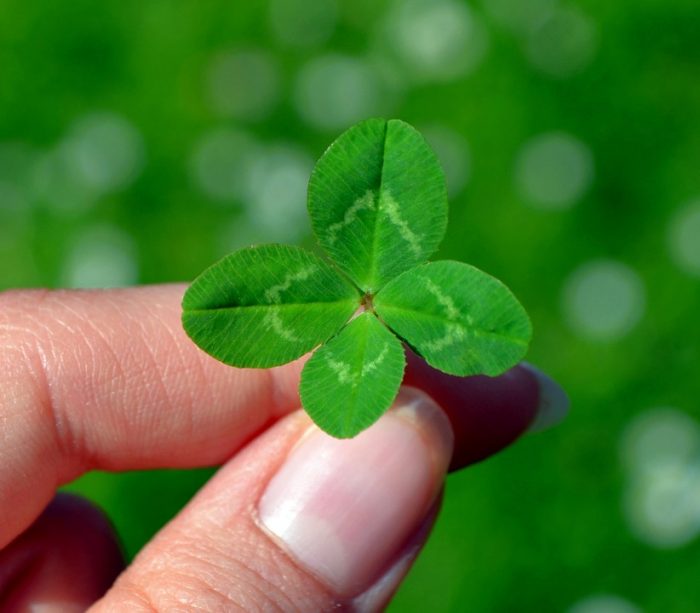 Skint Dad Competitions
Now we love competitions so much that we want to share the winning buzz with everyone else!
We run free competitions and giveaway all sorts including gadgets and tech, gift card vouchers, health and beauty products, family days out and stuff for your home and garden.
You're able to enter as many as you want (all of them even) and you can boost your chances of walking away with a prize by entering every single day!
All the competitions are free to enter, so grab your lucky charm, get entering, and we wish you the very best of luck.
Each year we run advent competitions in then run-up to Christmas, giving away 24 gifts in 24 days.
:: Make sure to join our Skint Dad Competitions Facebook community where we share all our brand new UK competitions, but also run member only exclusive giveaways and prize bonuses.
Remember, you've got to be in it to win it :)
Latest posts by Ricky Willis
(see all)