Selling items you no longer want or need is one of the easy ways to make a bit of extra cash. And with the introduction of Facebook Marketplace, it's even easier to buy and sell directly from your smartphone.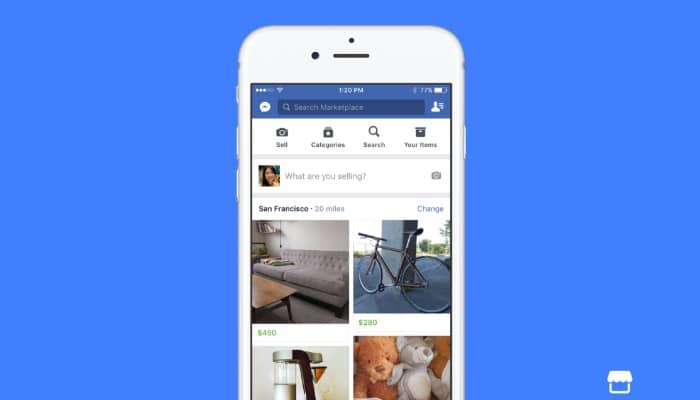 £10 BONUS OFFER: Earn easy cash by watching videos, playing games, and entering surveys.

Get a £10 sign up bonus when you join today.

Join Swagbucks here >>
Facebook groups have been a hub for buying and selling for years now – so much so that Facebook decided to set up a Marketplace to bring everything together together in one place. It's designed to be a lot like Craigslist but with a more personal touch.
So, what's Facebook Marketplace all about and how do you get the best out of it as a buyer or seller?
How to Sell on Facebook Marketplace
Listing items to be sold on Facebook Marketplace is simple. You just need to upload a photo, give it a title, category and price, and add a description and you're ready to start selling!
At the moment, you're still free to post in Facebook selling groups alongside using the Marketplace so you can get as much visibility as possible.
How to Buy on Facebook Marketplace
When you first access the Marketplace via the Facebook app, you'll be shown items that are available to buy in your local area.
If you're after something specific, you can do a search and narrow down the results according to location, category and price. Or you can just browse through categories and see if anything takes your fancy.
If you like what you see, you can save it for later or go ahead and make an offer. The latter isn't an actual transaction; you'll be initiating a conversation with the seller to discuss things like arranging payment and collection.
Related post: eBay Outlet Store Guide: Get discounts & savings of up to 80%
The Pros of Facebook Marketplace
It's a step up from other marketplaces as buyers and sellers can speak to each other in real time thanks to the Facebook Messenger facility.
This is handy if you need a bit more information before you make an offer as you can potentially get the details you need in minutes if the other party is online.
There aren't any fees for listing items so there's no financial risk involved in trying it out and seeing if you have any luck.
The Drawbacks of Facebook Marketplace
There isn't a rating or reviewing system at the moment so it's hard to know what to expect from particular sellers. This is a disadvantage if you're torn between two or more items and can't use feedback from other users to help you to make a choice.
Related post: Make Money with….Your Old Loo Roll!
Best Ways to Sell on Facebook Marketplace
Take a great photo
Assuming that you're not asking for peanuts for your items, a high quality photo can make all the difference when it comes to clinching a sale. People want to see exactly what they're getting if they make you an offer.
Be prepared for haggling
Expect to be knocked down on price when people make offers so don't set your preferred price on the basis of what you want to get. Setting it a bit higher gives you some wiggle room when haggling comes into play.
Multibuys
In Facebook selling groups, you'll often see people grouping items together and offering them as a job lot for a set price. This tends to work well and you can try the same approach on Facebook Marketplace if you have a few similar items to sell.
Set a deadline
In Facebook selling groups, it's not uncommon for people to stake a claim on an item and take it no further and the same behaviour may also happen here. As a seller, this leaves you in a bad position if you've snubbed other people because this person expressed their interest first.
You can get around it by clearly stating that you'll move on to the next interested person if you don't hear anything concrete about collection after 24 hours.
Related: Use Facebook to Save and Make Money
Tips for Getting a Bargain on Facebook Marketplace
Don't take prices at face value
Some of the prices you'll see on Facebook Marketplace are above the going rate, especially considering they're not brand new items. Before you make an offer, it's worth doing a search to see what similar items are being priced on eBay and other marketplaces to make sure you won't be paying over the odds.
The "Make an Offer" feature is perfect for haggling so don't feel that you need to offer the price that the seller is asking if you don't feel it's worth that much.
Staying Safe
There's always a safety risk where face-to-face transactions are concerned so remember to protect yourself as much as you can. If possible, arrange to meet in daytime in public places to collect or hand over items – especially if they're not big and awkward.
If you do need to go to someone's house or have them come to yours, keep things on the doorstep and don't feel obliged to show them in.
Getting Paid and Making Payments
Cash is the safest option for accepting payment as it doesn't involve having anyone else know your bank details.
With cheques, there's a chance that they'll bounce and you'll be left with nothing.
Paypal is a good idea for making payments as you can raise a dispute if there are any problems but for getting paid, it can be a bit dubious. There are scams involving reversed transactions after you've handed an item over and fake emails that lead you to believe that you've received funds.
It's still early days but Facebook Marketplace seems to have some good potential as an easy and convenient way to buy and sell, and pick up bargains. There are some downsides though, which can make it difficult to know if you're really getting the great deal you think you are.
Have you sold stuff on Facebook Marketplace? How was you experience?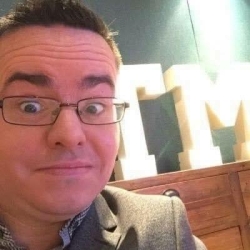 Latest posts by Ricky Willis
(see all)