Did you know that by shopping online for your groceries you can save a substantial amount of money?
Things such as being able to compare prices easily, not being tempted by impulse purchases, no travelling costs and the shopping being delivered at a specified time.
It all adds up to great savings and less hassle.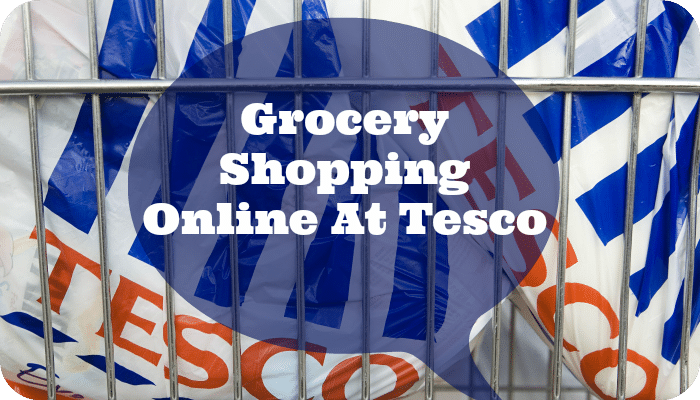 £10 BONUS OFFER: Earn easy cash by watching videos, playing games, and entering surveys.

Get a £10 sign up bonus when you join today.

Join Swagbucks here >>
In today's post, I am going to give you the low down of ordering your groceries online at Tesco's, finding the special offers, explaining Tesco's price promise and getting cheap delivery.
Plus, if you've not shopped with Tesco before, I will give you a code at the end to get you a great discount!!
Why Shop Online?
I've been doing online shops for years. Even more so in the last year or so as, to bring our household costs down, we don't have a car any more. It can be really difficult at times; you know when you just want to pop to the shops, or want to go on a family day out? At first we really missed it as it was quite an effort to get about and we couldn't head off to the shop to do a week's food shop. There would be no way we could get it back on the bus!
Instead, we fired up the computer and turned to online shopping. It's a godsend really. Although you do get charged for delivery, it works out cheaper than a bus or taxi fare, and if you normally drive, it saves on fuel and your precious time as well.
As a mastered pro of online food shopping with Tesco, I could probably do a two-week shop in less than 10 minutes. Imagine the time you could save over the course of a year!
Shopping online at Tesco
Shopping online at Tesco's is straightforward. Once you've registered your details and signed in, you need to choose a delivery slot.
You can select (if available) a two hour slot between the hours of 07:00 and 23:00 Monday to Sunday. Charges range from £1 to £6 depending on which slot you choose. I find the flexibility so useful as the shops are normally open up till 8 pm so being able to have my shopping delivered quite late some nights – especially when the girls are in bed asleep – really helps.
Once that's done, on the same screen you are able to leave any special instructions for the delivery driver, like if the front door of your home is hard to find. Plus, to help save the planet that little bit, you can also choose to have your shopping delivered in or out of carrier bags.
Ready to shop
Now the fun begins. Instead of fighting your way through the aisles with your trolley, you can, in the comfort of your own home, do your weekly or monthly shop.
The great thing I find about ordering online is that, if you spot something you think you need, you can just pop to the kitchen and check.
I still write a list of what we need for the week, and do an audit of what we have in our cupboards and freezer, but if there is something on special offer, I have an opportunity to check by walking a few steps.
Everything is nicely laid out and easy to find on the website. You have sections such as fresh food, frozen food, health and beauty etc so, rather than having to walk up and down isles, you can just choose which category you want to search in. You also have the ability to sort products by price. Great if like me you are on a tight budget!!
Although Tesco Value doesn't exist anymore, here's all the Tesco brand products you need to look out for, so you can make sure to get straight to the cheaper food.
If you like the BOGOFs then that's OK as each product is marked according to which special offer it has on.
You want to find out the special and half price offers? Tesco has it covered. With the click of a button you will be presented will every current offer and deal. Can you imagine how long it takes to wander up and down the aisles with the children tugging at you, just because you're sure they had 2 for 1 on Pringles. Well that never has to happen again when ordering online. With the click of a button, everything is right in front of you for easy browsing.
Once everything is in your basket, all there is left to do is pay and wait for the shopping to be delivered at the time you specified.
It pays to be loyal
If you shop regularly at Tesco then you will definitely have heard of the Tesco Clubcard. If you aren't aware and start shopping at Tesco, getting hold of one should be at the top of your list.
For every £1 you spend online or in store, you accrue one Clubcard point, and for every 100 points collected you will receive a £1 voucher from Tesco which again you can you online or instore.
As an added bonus, Tesco has teamed up with the likes of Airmiles and Pizza Express so you can also use your points with them and convert them into four times their value!
Tesco Price Promise
When shopping in-store or online, Tesco will check the items in your basket and compare the prices against ones at Asda, Morrisons and Sainsbury's. If your comparable food shop would have been cheaper in either of those three supermarkets, Tesco will give you a voucher for the difference (up to £10)!
Shop online and you will receive an email with the voucher and shop in-store and you'll receive it at the checkout. So, even if you think a supermarket may be cheaper actually, you may find that Tesco works out the better overall value.
Delivery Saver Guarantee
If you are planning on doing a number of shops a month, as a way to cut the costs even more, why not sign up to the Delivery Saver Guarantee?
This subscription delivery service is designed to help reduce the cost of home deliveries. Once signed up on one of the Delivery Saver plans, any order placed online at Tesco will be delivered without any extra charges other than the monthly fee.
Tesco Discount Code
As promised, for those new to online shopping at Tesco, instead of just doing a shop and paying full price, when you enter the code XXMNT at the checkout, you can get £12 off a £60 spend!!
Shopping can now be really easy; put the car keys down, forget pushing the trolley around the store and sip on that cup of tea as you decide what to fill the fridge with this week.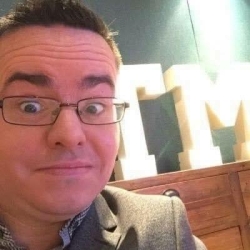 Latest posts by Ricky Willis
(see all)