Save money by branding down on food. Tesco value is no more, but here are all the Tesco own brand products you need to look out for.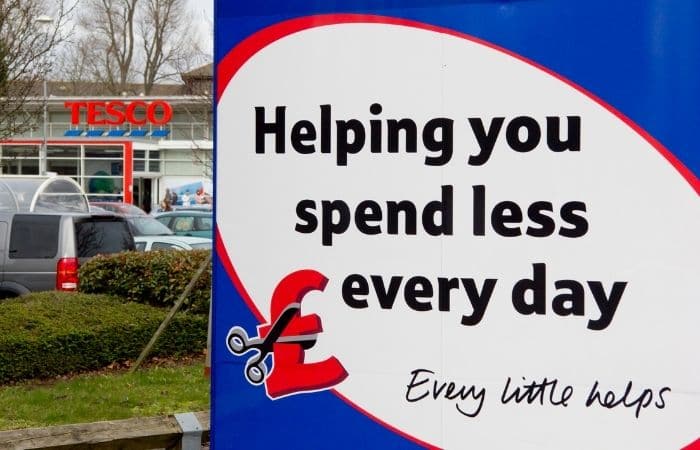 £10 BONUS OFFER: Earn easy cash by watching videos, playing games, and entering surveys.

Get a £10 sign up bonus when you join today.

Join Swagbucks here >>
At one point in time, it was really easy to spot the cheapest food in Tesco.
When it first launched back in 1993, Tesco Value was a basic design of blue and white striped packaging.
It was at the height of the supermarket price wars – when you could get value baked beans for 3p a tin!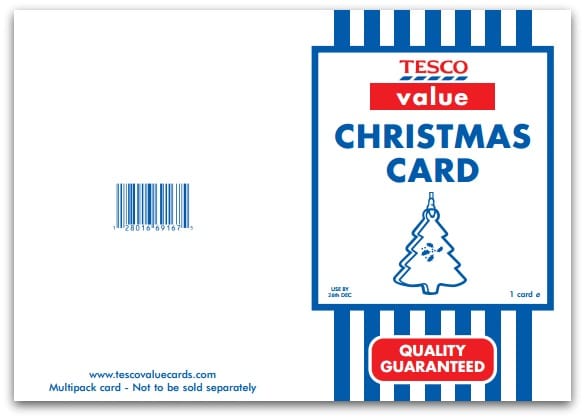 The range ended up turning into a bit of a joke.
I remember going to school, sitting down at lunch, and bashfully eating while trying to hide the packaging discreetly.
I grew up skint, and while we ate well, we didn't have the pricier branded food, and I was embarrassed by my basic crisps when I watched a friend eat their colourful bag of Walkers. (Don't worry, I'm over that now and am proudly frugal!)
While Tesco was the first supermarket to launch their own brand, others soon caught up and then arrived Aldi and Lidl selling ranges at discounted prices. However, their products didn't look at all basic.
Tesco adjusted their range to "Everyday Value" products in 2012, still with quite a basic design.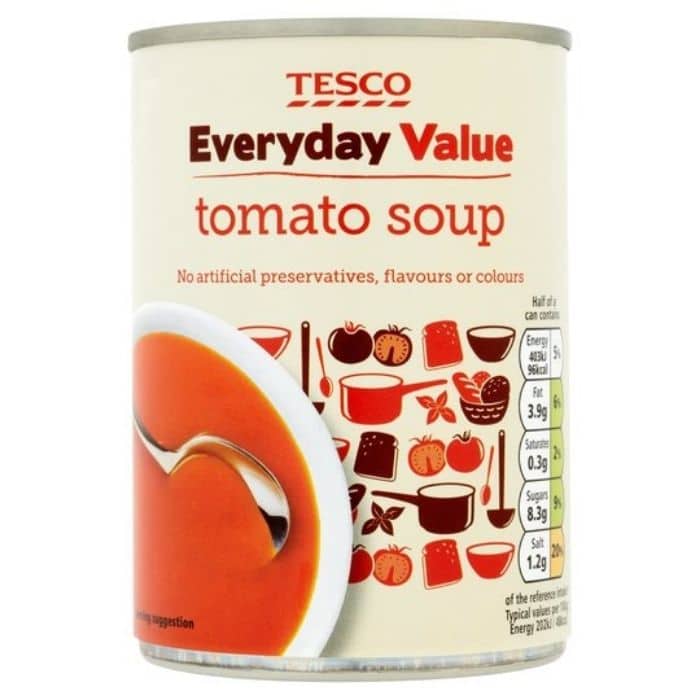 But, from 2018 onwards, Tesco started to phase out the Everyday Value foods and introduced "Exclusively at Tesco" brands.
Exclusively at Tesco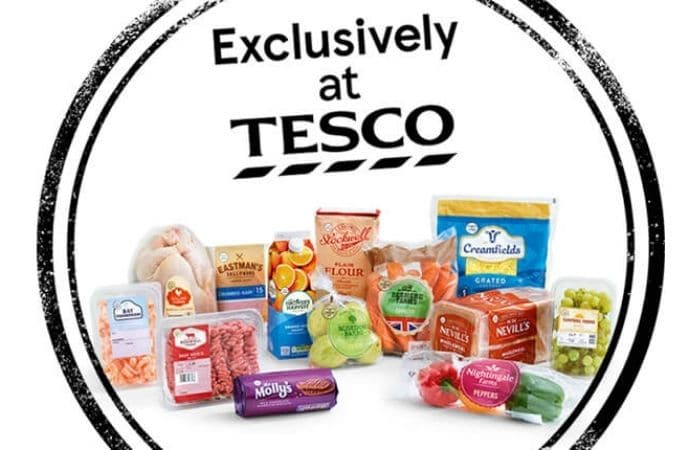 You're able to get pretty much everything under the Tesco brand products from store cupboard essentials to fresh meat and veg.
At first, and still sometimes now, people think the ranges that hold the Exclusively at Tesco label are from smaller, independent brands.
These "brands" aren't real though – there is no other business making food the other side of the label.
Tesco made them up, and they are essentially a replacement of the value range. So, when you buy the following ranges of food, you'll know they are cheaper, or as Tesco says the "best value".
You should also find many of the products that fall in the Tesco band products range are part of the Aldi Price Match too.
To be honest, the quality is good too! We regularly eat these Tesco brand products range of food – cause why spend more on the same thing?
Tesco brand products list
Hearty Food Co. – you can pick from pasta and sauces, as well as chilled and frozen ready meals like cottage pie and lasagne, pizzas, breaded meat, fish, chips and garlic bread.
H.W. Nevill – get a loaf of bread (wholemeal or white) as well as croissants, scones and part-baked bread. The packaging says it was first baked in 1872, but that's not this loaf. They're referring to the original Henry Nevill who once had the largest bakery in London. The original Nevill bakery is no longer there, but Tesco borrowed the name.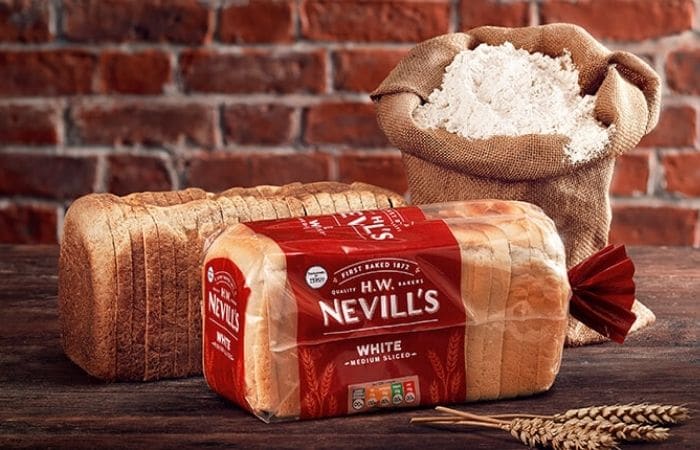 The Growers Harvest – think of what you can pick – fruit and vegetables are packaged and sold cheap like tinned tomatoes, orange squash, vegetables, rice and oats.
Stockwell & Co – you can get kitchen cupboard essentials like tea and coffee, cereals, drinks and baking goods. Stockwell used to be a tea supplier back when Tesco was first founded (although formerly Messrs Torring and Stockwell of Mincing Lane).
Ms Molly's – for all your sweet treat – get desserts, ice creams, biscuits, chocolates and cakes. It's a bright and colourful range; no doubt to attract the kids! No idea why they gave it that name, but good golly…
Butcher's Choice – chicken, pork, beef and lamb – all found in the frozen section.
Creamfields – (not the music festival) this is the dairy range – milk, cheeses and yoghurt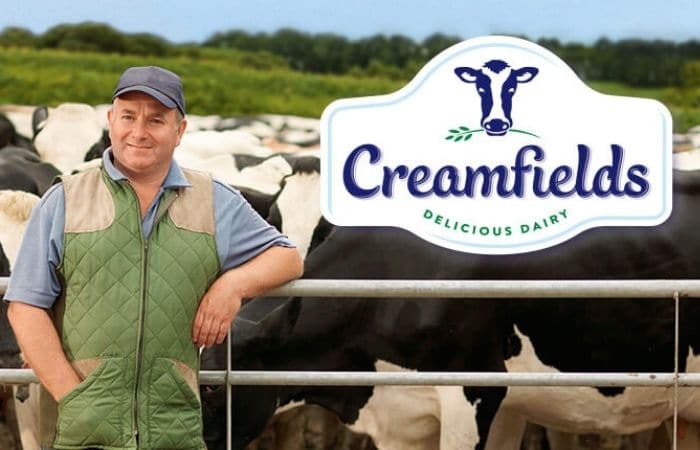 Eastman's – everything you need for a packed lunch or a picnic. Choose from deli foods like cooked meats, pastries, dips and pate.
Plus, on top of that, they have another 8 farm brands:
Suntrail Farms – fresh citrus/exotic fruits
Rosedene Farms – fresh fruits
Willow Farms – fresh poultry
Woodside Farms – fresh pork, bacon and sausages
Redmere Farms – fresh vegetables
Nightingale Farms – fresh salads
Boswell Farms – fresh beef
Bay Fishmongers – fresh fish
The ranges are available in store, as well as online shopping and Click and Collect.
Everything else
It's not just food! There are other Tesco own brand products to keep an eye out for.
Fred & Flo – everything for your baby – nappies, and loads of baby toiletries
Springforce – household products like loo roll and kitchen towels, bin bags and cleaning stuff
F&F – women's, men's and kid's clothing, although they are available in store only
Go Cook – pots and pans, ovenware, cooking equipment, gadgets and tools for food prep
Fox & Ivy – Tesco homewares – although they say it's premium so you may save more shopping at IKEA!
Tesco Essentials – (although not a hidden name, like the others) health and beauty products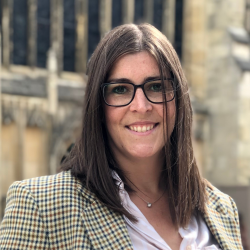 Latest posts by Naomi Willis
(see all)