Stuck for fun ways for your kids to learn from home? Here are free online classes for kids to keep their education going.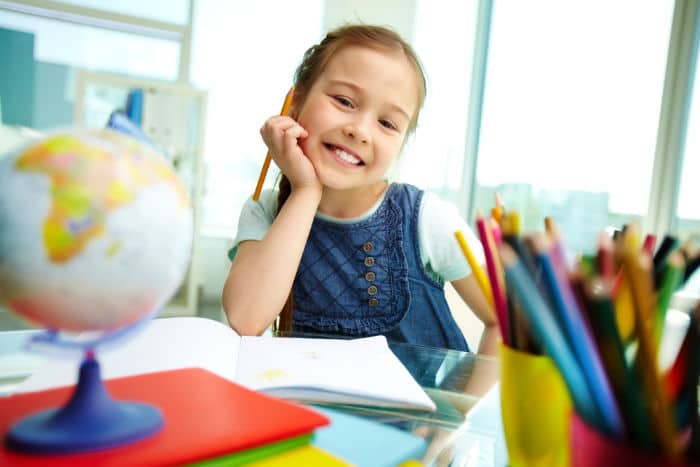 £10 BONUS OFFER: Earn easy cash by watching videos, playing games, and entering surveys.

Get a £10 sign up bonus when you join today.

Join Swagbucks here >>
I think pretty much every school in the country has been sharing school work for the kids to complete each day.
At first, we printed everything out, and my daughter worked through them.
But, filling in sheet after sheet is boring, and they are probably not learning anything new. And, that's not to mention the sheer cost of printer ink and paper!
This means we need to become teacher and be active by moving away from endless form filling. But that also means we need to stop working from home and stop earning.
Free online classes for kids
So, with thanks to a few celebrities, they are putting on classes every day – for free.
If you like a bit of structure in your lives, here's how your child's new school day could look:
(If you know of any other free online classes for kids, please do leave a comment below and we can add it in. Thank you.)
9am – PE with Joe Wicks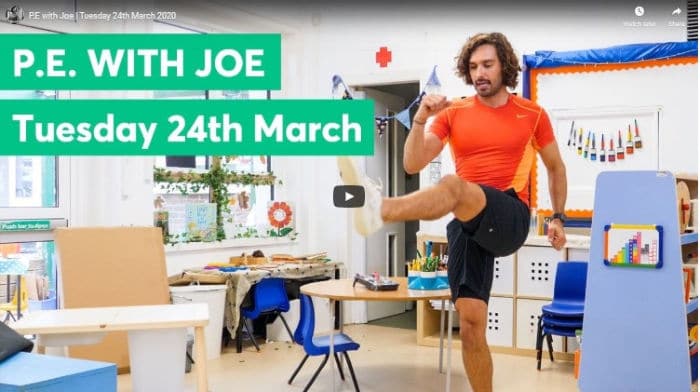 Get started each day with a bit of activity!
Joe (the Body Coach guy who does the Lean in 15 books) offered exercise classes Monday – Friday until the kids went back to school.
For 2021, he's back for the regional school lockdown and each day, he starts with a warm-up, then exercises, then a warm down.
He's even inventing exercises to keep kids engaged, like the Spiderman, the Pikachu and jumping to catch shooting stars.
Make sure you have a big bottle of water to keep hydrated!
By the way, don't think that because this is aimed at kids that adults can't take part – any age can join in.
If the exercises are a little tough, he has also designed some home workouts for seniors too, which are less strenuous.
10.00am – Maths with Carol Vorderman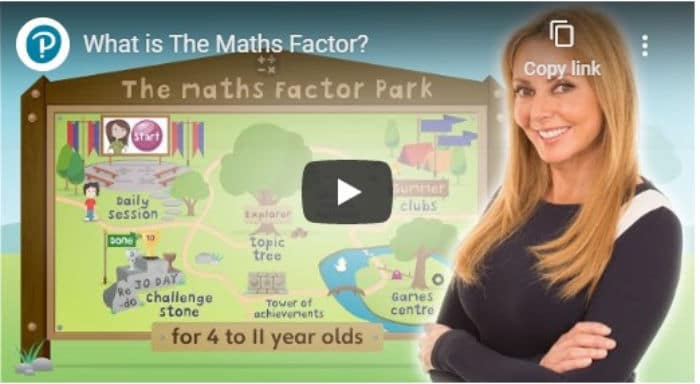 Take part in fun (yes, fun!) maths challenges with Carol Vorderman.
There are a variety of tasks, each tailored to different levels.
They are best for kids aged 4 – 11 years old.
The classes usually cost £4.99 a month but are free for the first 21 days.
11.00am – English with David Walliams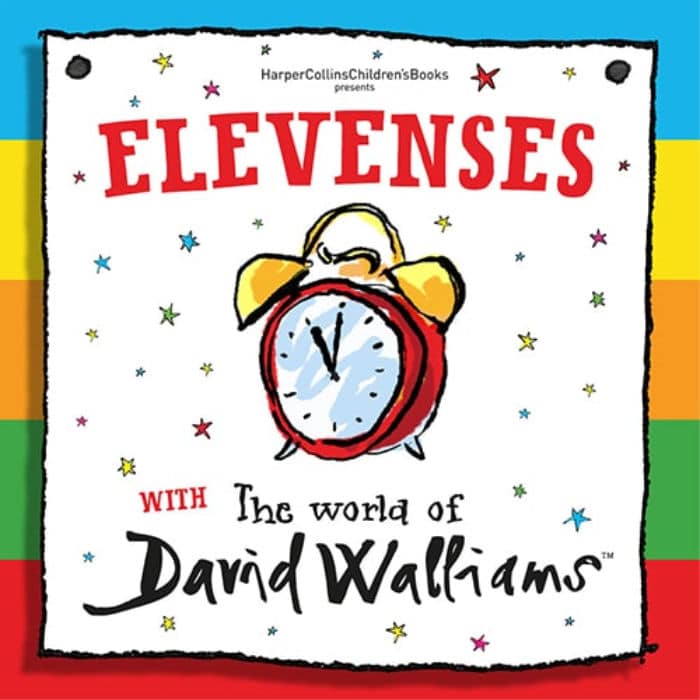 Listen to an audiobook each day, read by David Walliams.
When we've done this, I've suggested my daughter draws a picture or cartoon strip while the book is being read.
After the story, we talk about the story, what she liked, the characters etc
12.00pm – Lunch or art
Jamie Oliver has shared a selection of easy, kid-friendly recipes to help get kids cooking.
Use the recipes to make lunchtime more fun.
1.00pm – Music with Myleene Klass or Gareth Malone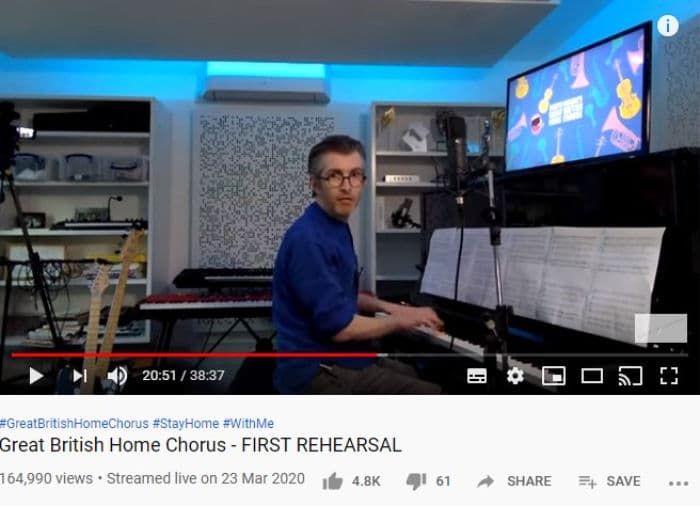 It doesn't matter if you are a professional singer, or just like to blast out a song for fun – you can now join (probably) the biggest online choir in the UK.
Gareth has started the Great British Home Chorus and give some voice warm-ups and guides you through rehearsals.
You don't just have to sing, but can use it as an opportunity to practice an instrument too.
Rehearsals are live at 5:30 (so you could treat it as an after school club live, or take part the next day).
You can get sheet music and lyrics so you can join in.
> Great British Home Chorus with Gareth
These classes may be better for younger kids to replace baby groups or music groups.
It's still lovely to listen and have a sing-along.
1.30pm – Dance with Darcey Bussel
Join the Strictly judge for an afternoon dance session.
The classes are streaming live on Facebook, but you can catch up at any time.
2.00pm – History with Dan Snow
History with Dan is free for the first 30 days.
Obviously, to keep things free for longer, why not try watching Horrible Histories which gives you history lessons with a bit of a twist.
4.00pm – Home Economics with Theo Michaels
Theo Michaels is offering live cooking classes for kids each Monday and Wednesday.
He promises plenty of mess and dinner at the end of it!
He is sharing simple foods with just a few ingredients, which makes it perfect if you have low supplies.
Watch live on YouTube or via his Instagram.
Daily online classes
This schedule is more of a suggestion and you can take part in them whenever you like.
Don't worry if you join 10 minutes late or if you want to start them the next day.
All the videos and resources will still be there to pick up whenever you need. In fact, starting a little late could mean you can fast forward the "hellos" and get straight into the good stuff.
On top of the ones suggested above, you could also take part in:
Art with Hobbycraft – join Daily Kids Craft Club at 11am on Facebook, Twitter, and Instagram. You'll get daily video tutorials, including crafting challenges with a new theme each day. Classes will be held Monday to Saturday with a re-cap of the week on Sunday. There's a weekly schedule published each week here.
Computer science: learn programming from home with fun online tutorials, aimed at 5 – 13 year olds: https://code.org/
Science with Professor Brian Cox, Robin Ince & Guests: https://cosmicshambles.com/stayathome/upcoming-schedule
Geography with Steve Backshall: https://twitter.com/SteveBackshall/status/1242058846941712385
Geography/Wildlife with Chris Packham: https://www.facebook.com/ChrisGPackham/
Art – join Pete McKee for daily cartoon workshops on YouTube: https://www.youtube.com/channel/UCjpNMIjkGJ-vxuOhsN2xxTA
Creative Writing with children's author Eloise Williams: https://padlet.com/joanna_suvarna/Get_Creative_With_Eloise
For your older kids, here are 50 free revision resources for 11+, GCSEs and A-Levels: http://www.eparenting.co.uk/education/50_free_revision_resources_for_gcse_a_level_11_plus_and_sats.php
So, why not mix things up and try something new each day.
:: On checking with our school, during the first lockdown, they are not expecting any of the home learning sheets/lessons to be handed in when the kids go back, and they won't be marking them. Although, we've had to keep our youngest in isolation due to a case in here year group bubble, and are now back to homeschooling as we live in the south east, and a lot of their work gets emailed in now.
Then, on the other hand, they've said they want kids to be happy, so aren't going to be heavily chasing for completed work.
This may well be different from school to school and will change depending on the age of your children.
One thing to also think about – don't let them enjoy home school too much or they'll never want to go back to real school!
Enjoy and be safe x
Looking for things to keep you entertained?
Why not look to earn money with some of the best paid surveys UK. Or, if your kids need some pocket money, find out how to make money as a kid (including ideas they can do from home).
:: Come and join thousands of other savvy shoppers in the Skint Dad Facebook community to find out tips and tricks to save money on everything.
Enjoy this post? Why not also sign up to receive our newsletter.
We send out all the best money saving news and tips from the site and as an added
bonus you'll get an exclusive £16 cashback from Quidco (new members only)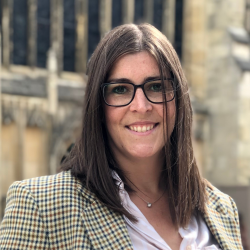 Latest posts by Naomi Willis
(see all)