Instead of getting free stuff from websites or clipping coupons, you're now able to get free samples using your Amazon Alexa or Google Assistant.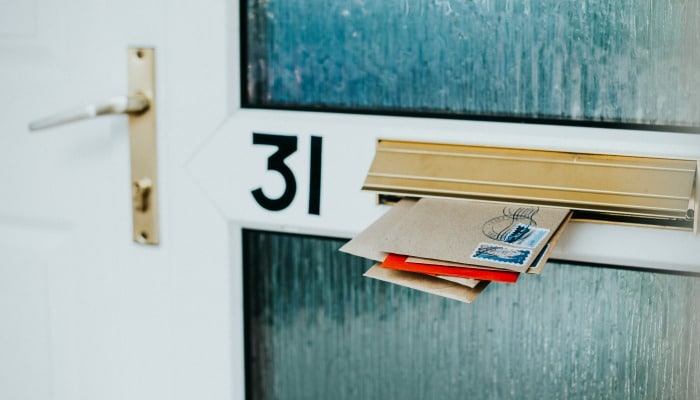 £10 BONUS OFFER: Earn easy cash by watching videos, playing games, and entering surveys.

Get a £10 sign up bonus when you join today.

Join Swagbucks here >>
I grew up in a time when I had to do my homework with books from the library. But, as I got older, the internet "revolution" started, and I got my first mobile as a teenager.
Eventually, I was able to study with sources from the internet (although it was drummed into my head to never trust Wikipedia as anyone could update it. (Do they still tell kids that?)
The way of the world has changed so much, and cutting coupons from a magazine, getting freebies from websites delivered to your door or using apps to get free food is no longer the normal way of living.
Now we now getting used to new tech and can ask for things instead of having to tap what we want on a keyboard.
Whether you want your favourite song played, you're after directions, you want to know the weather for tomorrow, or you just want to set an alarm for your dinner, voice-assisted technology is not some futuristic thing, but it's now our present.
Free samples with voice assistance
Instead of googling for free stuff, writing in your name and address on a website you've never heard of in the hope of getting a free [whatever], you can now use the power of voice assistance to get freebies.
How does it work?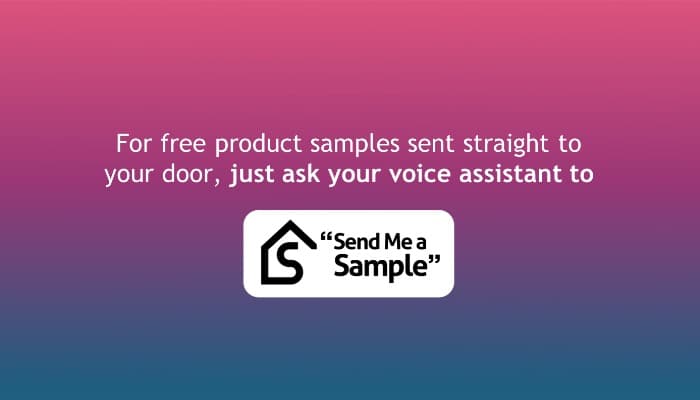 It's really easy to get free samples.
Just ask your voice assistant to "Send Me a Sample".
So you say the startup name you have programmed and go from there:
"Hey Google, Send Me a Sample" or "Alexa, Send Me a Sample"
For Alexa, after you've asked for your free sample, head to the Alexa app and link/register your account (you only need to do this once).
You need to add in your personal details and the address to where you want your samples sent.
Also, you will need to give them your date of birth. You will only be able to get alcohol-related items if you are over 18.
Free samples are only available to people living in the UK or US.
You're then all set up to get freebies.
Samples arrive in around 14 days.
What free samples are available?
The free samples you can get change regularly.
Just check on their "what's available" page to see the samples you can get at any time.
Offers are changing all the time, and they go quick, so you need to keep your wits about you.
Previously, they have given away:
free Baileys
free John Frieda products
Coca Cola
Sleep Spray
Toothpaste
Whisky
And more!

There is a limit to how many freebies can be given out at any one time.
While the free promotions run for a certain amount of time, they have a set amount of free samples they can give out.
So, it's run on a first-come, first-served basis. If all the samples run out before you've asked for one then you'll miss out.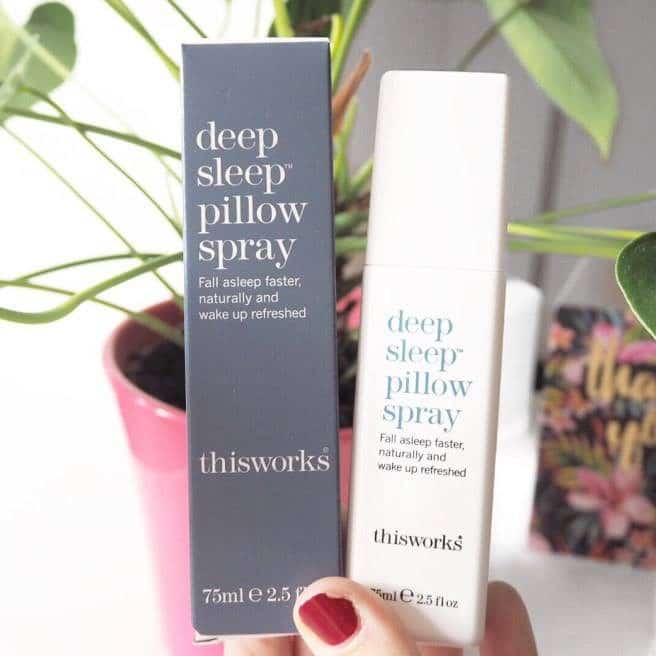 How to get more freebies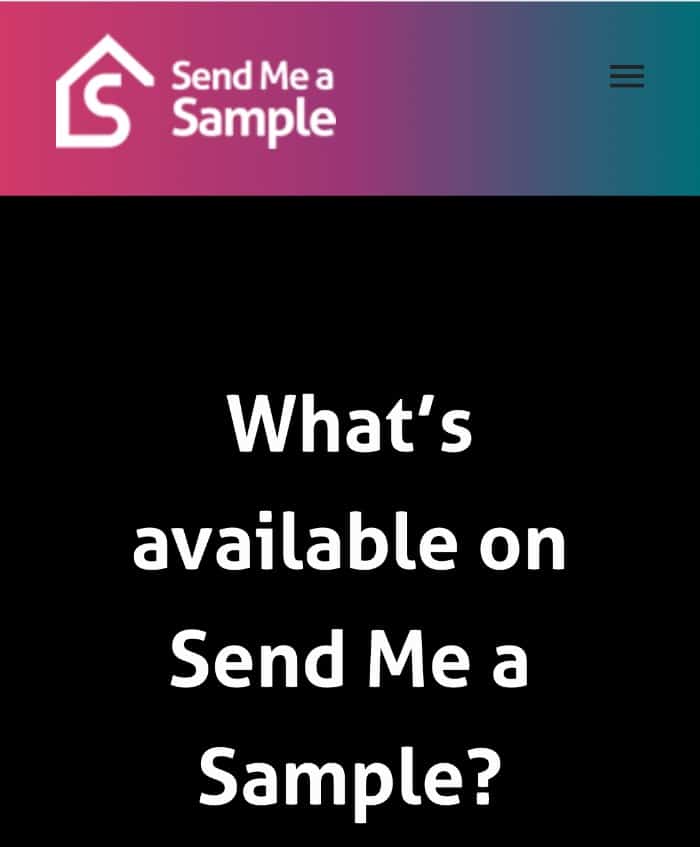 When you're out and about, or even browsing online, look for any brands featuring the Send Me a Sample logo and then remember to ask your smart speaker device when you're back at home.
Alternatively, keep a lookout on the Send Me A Sample site.
I don't have a smart speaker
That doesn't matter.
If you don't have a Google Assistant or Amazon Alexa device you don't need to miss out!
Download the Google Assistant app on your smartphone. It's available on both the App Store and Google Play Store.
When you've got the app, just say: "Hey Google, Send Me a Sample"
Then you'll be able to get your freebies from there.
And, if you head back into the real world, there are more ways to get free stuff with the best product testing UK sites, and you can get loads of free perfume samples.
Why do companies give away free stuff?
Brands want you to try out their products to get you hooked and then come back for more, which is why they give away freebies.
You try it for free today and maybe talk to your friends about it tomorrow (the company get free advertising from you).
Maybe you like what you've tried, so pop it into the trolley the next time you're at the supermarket.
To give away a few thousand products for free will cost them a lot less than putting an advert on the TV, on the side of a bus or in a newspaper, and helps create just as much brand awareness.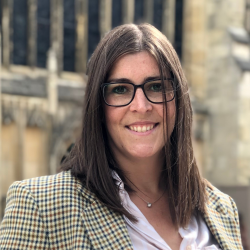 Latest posts by Naomi Willis
(see all)