Calling all pizza lovers! Apply for a once in a lifetime job! Get paid £6,000 to taste test the new pizza menu with Papa John's.
Looking for a new job?
Like pizza?
Want to get paid around £100 per hour?
This may be your dream job!!
Get paid to eat pizza
Papa John's is looking to recruit a part-time pizza lover to help create new dishes and will pay £100-£150 per hour!
The role will work on a contract basis, working 8-10 hours per month, so this may be something you could do around other work.
They are specifically looking for someone who can help develop their plant-based menu for 2020, which will appeal to both vegan and carnivore pizza-lovers.
As Papa John's new Chief Vegan Officer, you'll get paid around £6,000 for the work which you'll need to do between January and June 2020.
On top of taste-testing the new vegan recipes, you will need to keep the team up to date with up and coming vegan news and trends.
Papa John's already has a vegan menu, offering pizzas and they've just introduced Buffalo Cauliflower Wings.
They also run Meat-Free Mondays where you can get meat-free pizzas for £9.99 when you order a side.
The ideal candidate
Obviously, being a vegan is on the list if you want to land this role, but you will need more skills and knowledge.
They are ideally looking for someone who has a food technology background and a food science degree.
If you have a passion for vegan food and trends, as well as excellent communication skills, it's definitely worth applying.
The job advert for the Chief Vegan Officer also asks for a few other things.
While not essential, they ask that the right person has been a vegan for the last 18 months and frequently uses the hashtag #Vegan on their personal social media accounts.
They also want someone with the ability to remove an avocado stone in under 60 seconds – maybe they'll ask you to demonstrate it at the interview?!
(Although, I thought avocados aren't vegan?)
How to apply
Polish up your CV and get your covering letter ready!
You're able to apply for the Chief Vegan Officer role via LinkedIn.
It's easy to apply using the details on your LinkedIn profile, although it never hurts to update it before you put your application in.
Alternatively, you're able to apply by sending your CV and covering letter to papajohns@wcommunications.co.uk.
You need to put forward your application before 8th November 2019.
Make money without working at Papa John's
Instead of getting a job with Papa John's, there is another way to make a load of money.
Papa John's will pay you £5,000 if you help them find a new site to open.
There are quite specific with what they are looking for and need high visibility sites on local high streets or busy retail areas.
If you find a site they end up opening for trade (and you were the first one to make the introduction), they'll reward you with a site finders fee of £5,000!
You need to contact Papa John's Property Team on 020 3 693 6800, or you can complete a form online if you find somewhere that matches what they need.
Enjoy this post? Why not also sign up to receive our newsletter.
We send out all the best money saving news and tips from the site and as an added
bonus you'll get an exclusive £16 cashback from Quidco (new members only)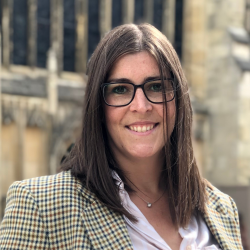 Latest posts by Naomi Willis
(see all)