Hosting foreign students is a great tax free way to up your income. The government allows you to earn £7,500 tax free each year or £625 per month.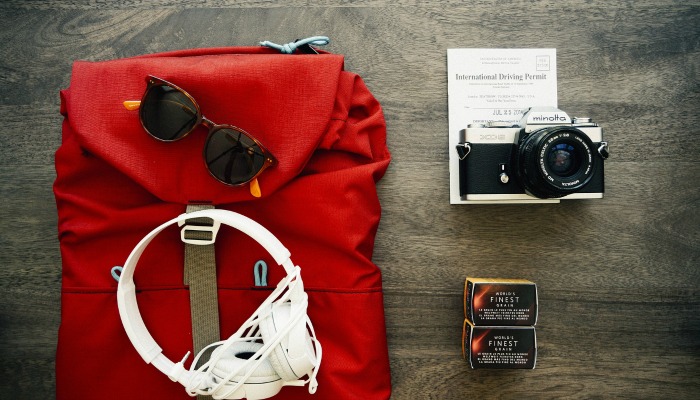 £10 BONUS OFFER: Earn easy cash by watching videos, playing games, and entering surveys.

Get a £10 sign up bonus when you join today.

Join Swagbucks here >>
This is a contributor post brought to you by John who is a busy dad of two young children who works full time in Bournemouth. He knows the best place to sell books for cash and four year's experience hosting foreign students.
One significant way my family has found to boost our income has been to make the most of our spare room.
Under the Government's Rent a Room scheme you can earn up to £7,500 per year tax-free from letting out furnished accommodation in your home. This works out at £625 per month. You can earn more than this but will need to pay tax.
Where to find students
When we were thinking about extra ways of bringing in money we decided that making use of our spare room could be fun and profitable!
Most towns and cities across the UK have lots of language schools. We searched online for local foreign language schools and starting to make contact. We also asked people we knew had hosted students for names and recommendations of schools.
It was then a matter of sitting back and waiting for them to let us know when a student needed to use the room.
What to expect
Before schools put you on their list of approved hosts they will probably arrange to inspect your house. When our house has been inspected they always pay close attention to the bathroom, looking for mould (I'm glad to say they have never found any). So, always give the bathroom and other rooms a good clean before the inspection!
A certificate for safety for your boiler may well also be requested, some need to be within two years, others within one year.
What you need to provide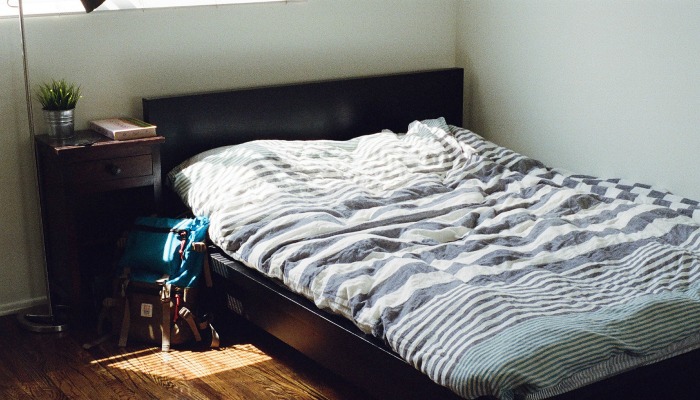 The spare room needs to be furnished so you may need to add a few items to make it habitable. Common things needed in the bedroom include a bed, wardrobe and desk. However, you will also need to make sure you've got curtains up and have spare bedding, towels.
Furniture
If you don't currently have spare furniture then IKEA is always worth a trip. We have three IKEA desks in our house which were about £10 each! Argos also has a student essentials section on their site which has budget furniture and homewares perfectly suitable for a spare room.
When we had a lodger they did their own cooking so we decided to buy a 2nd hand fridge for extra space. We picked one up for £20 on Facebook and also cleared space in a kitchen cupboard for her to use.
Food
In terms of meal provision it varies by school. Some schools may need you to provide breakfast, packed lunches and give the students their evening meal before 6.30 each night, if they have evening activities to get to.
We now tend to stick to schools that only want us to provide half board which saves the hassle of making lunches.
Anything else?
When hosting foreign students, you may also be expected to provide Wi-Fi and laundry services on a regular basis.
If you are to host under 18s for more than two weeks you will also need to do a DBS check.
Our experience hosting foreign students
This summer we earned in peak period (July and August) £143 per week for providing half board to one student at a time for two weeks.
From last September to January we also earned £440 a month for having a university student as a lodger.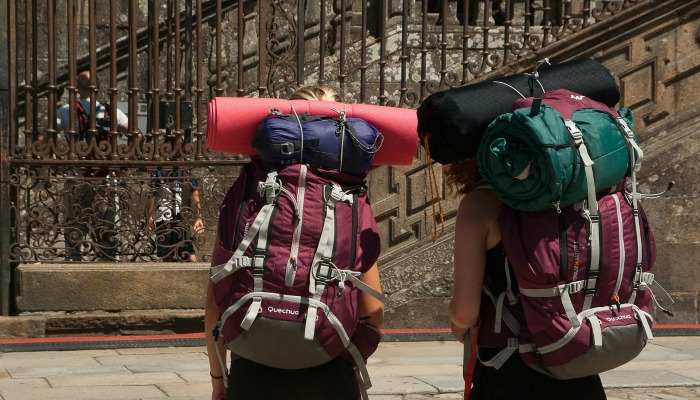 However over the years we have had students for different periods of time. With the language school we use the most, we hosted one student for two months and with a different school we took two students at a time for 10 nights.
The language schools we work with pay every two weeks via bank transfer. When we had a lodger she paid us on the 20th of each month in cash, it is for you to arrange with the individual.
Benefits for family life
Our children have loved hosting foreign students. The students seem to like talking to them as their grasp of English language is often on a similar level!
As a family we always seem to learn a lot about different cultures and countries which is enjoyable, having had German, French, Spanish, Swedish and Saudi students so far. Some students are better than others at interacting with our kids, but so far we have not had too many problems!
If the stay goes well we've had offers to visit the student's family if we are ever in their country. So far we have not taken up the offers but were tempted by the thought of staying in the Saudi Palace which was home to one of our students!
Things to consider
If you currently get a single occupancy discount on your council tax, you may no longer be able to claim it. Provided that the person staying with you is a student or they pay council tax elsewhere, then you will still get your discount.
Take a look at how long can someone stay before paying Council Tax.
You will also need to consider if your current contents insurance covers you with a extra guest and that your mortgage allows you to have a lodger.
5 tips to maximise your earnings
Register with more than one school so you've got as many opportunities in your local area. Once registered keep phoning and pestering the schools for students.
Be clear with the schools as to when you are available for hosting foreign students. They don't like moving students between homes because you forgot about a long weekend you had booked in the diary!
Be prepared! Have bus times and directions ready for them as they will need to get to the school or university on their first day. Give them your mobile phone number so they can message you about what time they will be back and if they need evening meals!
Ask friends, colleagues and relatives in your area or any extra pointers. We were surprised at how many people had been making money hosting students.
Familiarise yourself with Google translate, some students may speak little English when they arrive!
Other options
International students aren't around at all times of the year. If you are looking for other ways to increase your income and want to hit the maximum tax free amount you can earn, you have a few more options.
Consider taking in a lodger. Look on Spare Room which is a very simple to use and popular website which can help match lodgers to rooms.
You could also look to rent out your room on a shorter term basis via sites like Wimdu or airbnb. They are aimed at holiday makers or people looking for a short break who want cheaper alternatives to hotels or B&Bs.
Take a look at other side hustles to earn more through the year.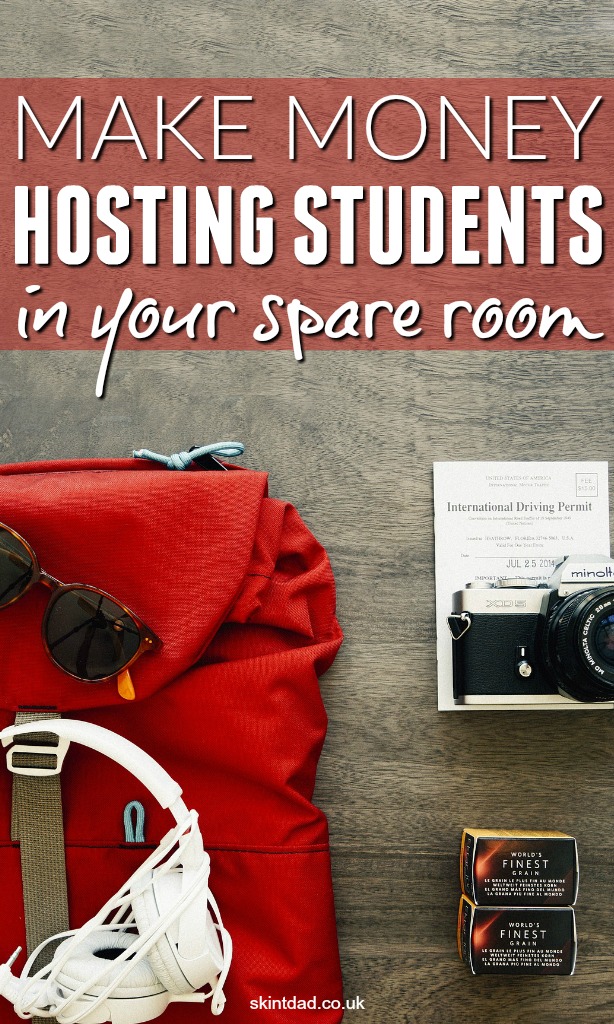 Latest posts by Skint Dad Contributor
(see all)