Sent money to the wrong account? Don't panic! We look at how long does it take for money to bounce back from a closed account and what you need to do.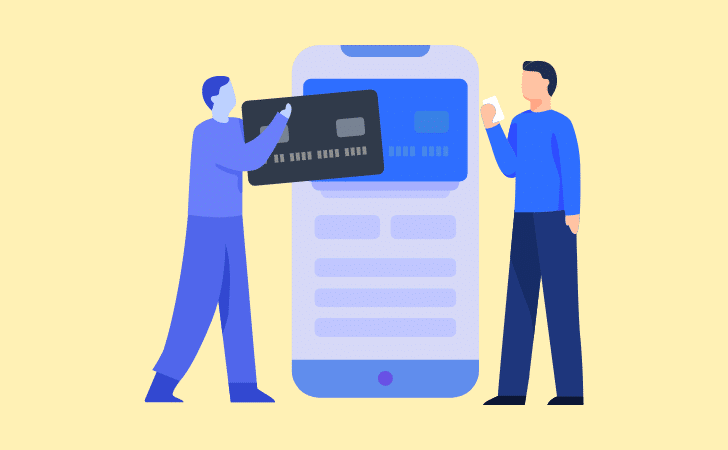 £10 BONUS OFFER: Earn easy cash by watching videos, playing games, and entering surveys.

Get a £10 sign up bonus when you join today.

Join Swagbucks here >>
Picture the scene – you're sending over £300 to your plumber on your banking app but accidentally hit the wrong digits.
Before you know it, you've sent your dosh to the completely wrong person – in fact, you have no idea who has received the cash and if you can get it back.
Luckily, we've looked into what happens when your money has gone into the wrong account and what your bank or building society should do to get your money back.
How do I get the money back that I've sent to a wrong bank account?
Don't worry if you have made a direct deposit to the wrong account holder. There are things your bank can do to help recover the transaction. A new code of best practice on "misdirected payments" has been introduced, which helps show what a bank should do at the first sign of any incorrect payments.
This is the first time that financial institutions have come together to agree on a common practice to recover the money back to the sender's account. Most high street banks are included, such as Nationwide, RBS, Santander, Co-Op, HSBC, NatWest and Barclays. Faster Payments and BACS are also part of this agreement.
Why would I send money to the wrong account?
Sometimes money is sent to an old account or a wrong account simply by inputting the incorrect account details.
You may have been accidentally given an old bank account by the recipient. In some instances, the money will bounce back, and the error will be amended quickly.
Or you might input the wrong sort code or account number, and someone else receives your money.
So what happens if my money has been sent to a different bank?
If your cash has been sent to someone at a different bank by you, both banks should talk to each other and arrange for the payment to be returned.
If the person who has received the money incorrectly helps with your dispute, the process will be much easier, and you should receive the money back within 20 days. It's rare and unlikely someone will not help get the money back to you.
Breaking the law
If someone receives money incorrectly and spends it – they are committing a criminal offence.
Your bank won't be able to stop the payment but will be able to help recover your losses.
Help! I accidentally sent money to a closed bank account a few days ago
This example is a little easier to sort out. A closed account cannot receive money. If you send money to a closed bank account, the money should bounce back to your bank.
Customers who make this mistake should have an error message where the numbers don't match the bank account. When making a deposit to someone else's bank account, always check these details to ensure the numbers are valid.
You should receive an email or a message on your banking app about the incorrect transfer within 1 – 2 working days.
How long does it take for money to bounce back from a closed account?
This can differ between each banking business. There may be details on your bank's website to tell you how long it takes to recover the cash.
You may prefer to visit your branch in person if you are worried about a bank transfer that has gone wrong, and they can search through your transactions to get this sorted for you.
Talk to your bank
Let your bank account know straight away if your money does not bounce back immediately.
In most instances, your high street bank should be able to get the money for you, and this will be the end of the issue. You can ask your bank, 'how long does it take for my money to be refunded?'.
How long does it take for money to bounce back from a closed account?
It can take anything from 5 to 10 working days to get your funds back to you.
Will I receive cash or a cheque?
Some banks will return the money from a closed bank account back to you as a cash deposit in your account. Other high street banks may send a cheque.
Why can't I get my money straight away?
If your bank can't reclaim funds straight away – for instance, if the recipient disputes its return – the bank will investigate and be told the outcome within 15 business days.
You will be given information by your bank on the options available if your money can't be recovered, which may include taking court action against the recipient.
If your bank lets you down
If you are unhappy with the level of service you have received from your bank or building society, follow their formal complaints procedure.
Failing a satisfactory outcome, you can take your complaint to the Financial Ombudsman Service.
Top tips for when you are sending money
Here are a few top tips for when you are sending money:
Make sure you have the correct sort code and account number
Double check the amount before you click "send money", and any payment reference
Most banks do a spot check on the name of the account holder, so make sure that matches
Test the transaction by sending a small amount first – just 1p
Sending money to a building society? You may also need a building society roll number, so check with the recipient
If something doesn't feel right (spider-sense scam alert?!), stop what you're doing and ask a friend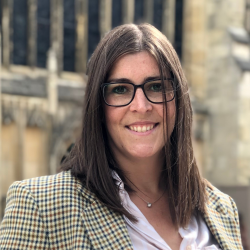 Latest posts by Naomi Willis
(see all)