Find out everything you need to know for how to become a Virtual Assistant – even if you've got no previous experience.
£10 BONUS OFFER: Earn easy cash by watching videos, playing games, and entering surveys.

Get a £10 sign up bonus when you join today.

Join Swagbucks here >>
Have you ever wondered how you can earn money from the comfort of your home? In this modern-day of living, the opportunities for financial success are endless. With the existence of the internet, there's a lot more out there than ever before.
Virtual assistants, for example, have become one of the sought-after and lucrative genuine work from home jobs. They provide a flexible lifestyle and a chance to travel the world, all whilst working remotely. Sounds like the dream role, right?
So how do you become a VA in the first place? What does it even entail?
In this guide, you'll get all the information you need to explore the role of a VA, what you'll need for this career, and how to put the wheels in motion to become one.
What is a Virtual Assistant?
A virtual assistant is a role that has evolved from the early secretarial assistants of the 1940s. They're also alike in what services the role provides to the business.
VAs support businesses from a remote location, helping with a little bit of everything. Whether that's administrative tasks, project management, etc. As long as you can work remotely and have the right equipment, anyone can do it.
For businesses, it's more flexible than hiring in-house. Businesses can also scale up or down depending on their needs.
Those who are looking for this role can be taken on as a contract role or self-employed, helping out multiple businesses at the same time.
Benefits of working as a Virtual Assistant
There are many benefits to working as a VA, especially if you're the type of person who likes to have control over their working hours. Not only that but it can be a great career choice for those looking to make more money, despite working fewer hours. Here's why working as a virtual assistant is a lucrative job opportunity:
Freedom to create your own work schedule. Whether that's working only so many days per week, to starting the working day later or earlier.
Work from wherever you want. That could be your living room sofa to your local coffee shop.
Choose your clients and avoid any nasty bosses.
Set your own rates and increase them as and when you feel necessary.
Of course, all jobs have their downsides and when you become a virtual assistant, it's not always guaranteed work and these benefits may not come so easy straight away.
However, the benefits outweigh the negatives if you're committed to becoming one and have the right tools and knowledge to be successful.
Core skills of a successful Virtual Assistant
Talking of success, what are some of the core skills you need? Virtual assistant jobs can vary depending on what the business needs. There are some must-haves though that most VA roles will require you to have.
Word processing skills like data entry and typing for example are important. Oral communication and writing skills are often required for virtual assistant tasks.
Whether that's sending reports, managing emails, or generating presentations for the client. You'll need to have the ability to communicate effectively with the person you're reporting to.
A certain amount of computer skills is crucial too, especially in such a computer-dominated world. A lot of companies use a whole host of tools and software within their business, so a knowledge of basic programs like Microsoft Excel and Word is important.
With social media being what it is, you may be required to have some social media management skills, if applicable to the client.
As a VA, whether you're contracted or self-employed, there's a lot of discipline required. Being self-motivated is crucial if you have your own virtual assistant business.
Even though you'll have clients to serve, you are your own boss at the end of the day. That means you need to be good at time management as there may be times where you're managing multiple clients at once.
Who can become a Virtual Assistant?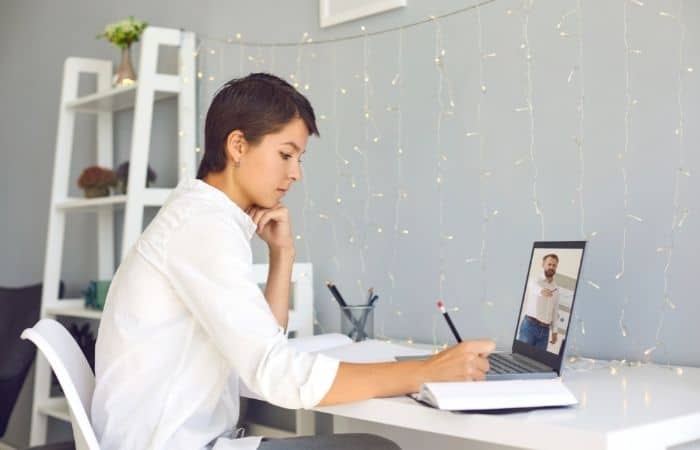 Unlike some jobs, not all VA roles will require you to have certain educational requirements. Small business owners may be after VAs that simply have the skills required to do the tasks, rather than needing any degree or qualifications.
However, there is specific VA qualifications and training you can take to help sharpen your skills (and it's all virtual training too).
It's worth considering what skills you might need to develop before diving in, as well as what you might be missing in order to set yourself up as a VA.
Most will work with a desktop or laptop computer and a phone. It's something that most people will have already!
How to become a Virtual Assistant: step-by-step
If you're looking at how to become a virtual assistant, then there's a right way to go about it. Breaking the process down step-by-step will ensure you stand the best chance of securing clients and creating a virtual assistant business.
Research and devise a plan
Firstly, you'll need to do some research on what you need to fulfil this role. Identify anything you don't have in your skill set and work on attaining them before you start. Exactly what are potential clients after when it comes to VAs?
You'll also want to devise a plan that will ultimately secure those new clients. This may be gaining experience in a similar role before branching out to VA work.
Pick a business model
What type of business structure are you going for? There are different options to choose from, so you may find it beneficial to seek professional advice from those within a VA position.
Perhaps you want to become a business owner and build your own VA business? Or you may prefer a freelance VA role that's contracted from one client to the next for more security.
Decide on services and branding
Any own business will require further detail on what services it provides and the branding. To find virtual assistant jobs you'll want to be proactive in creating a brand image and something that you can sell to the ideal client.
Market yourself
Unlike some other jobs, you'll need to market yourself. A virtual assistant job may require some social media marketing – whether that's a skill you possess or not!
Other virtual assistants in the industry have created their own websites to showcase their skills or they're actively on sites like LinkedIn.
Finding ways to secure your own clients is crucial to making this career a success. You should be committed to the grind of finding companies that need virtual assistance. Unfortunately, work won't just land in your lap without any effort on your part.
Look to start a blog to showcase the service and skills you offer and as a way to promote your business.
Get a dedicated work area
When you're running a business from home, it's easy to think you'll work from the kitchen table, but it gets in the way of day to day life. Aim to set up a dedicated work area where you can switch off at the end of the day and walk away.
Common mistakes to avoid
Not every individual is successful when trying their luck as a freelance virtual assistant. Virtual assistant jobs can often be hard to find, so it's always good to be looking ahead. Secured a client? Great, now look for the next one in order to fill up your calendar for the year.
Many virtual assistants can often be vague in their pricing and this can put small businesses off. Instead, be confident with what fees you're after.
Finding clients can be challenging but that should be something that holds you back from letting them go. There may be times when you need to find clients who better fit your requirements whether that's working hours or pay.
Most virtual assistants can end up sticking with the same clients and missing out on other opportunities that may be more financially beneficial.
Final thoughts
Becoming a VA can be the ultimate dream job, especially if you've fallen on hard times recently and you find yourself in need of a new career path.
However, when it comes to VAs it's good to work on it as a side hustle before quitting that full-time job.
Hopefully, all the guidance and tips provided will help you when exploring how to become a virtual assistant. This online job can end up changing your way of life for the better if successful.
Virtual Assistant business owner FAQs
What do I need to become a virtual assistant?
In order to have a virtual assistant career, do your research on what business owners are looking for. Some may want those experienced with admin only, whilst other business owners might need VAs that have experience in social media and executive-level diary management.
Do you need schooling to be a virtual assistant?
No, not necessarily. It's all dependent on what the clients are after specifically. Some may prefer the person in the role to have a degree, whereas others won't be bothered. It's good to assess what skills you have and what you might need to spend in order to gain knowledge and experience.
How much money do virtual assistants make?
According to Indeed, the average VA in the UK makes £11.25 per hour. Over the course of a year, it could be anywhere from £27-£36k. Keep in mind though that this is the average and the financial opportunities are limitless. It really depends on how hard you're willing to work in order to make more money.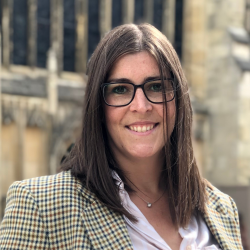 Latest posts by Naomi Willis
(see all)