So, you're thinking of setting up a business from home. But where on earth do you start and what could you potentially miss?
I have been working from home full time, alongside my husband (and yes, we still get on with each other) for the last four years, and I'm so glad I took the leap.
Just think of all that time you save not having to commute and the freedom to come and go as you please. It's literally living the dream!
To make sure things can kick off as smoothly as possible, here's what you need to consider when you're running a business from home.
What counts as running a business from home?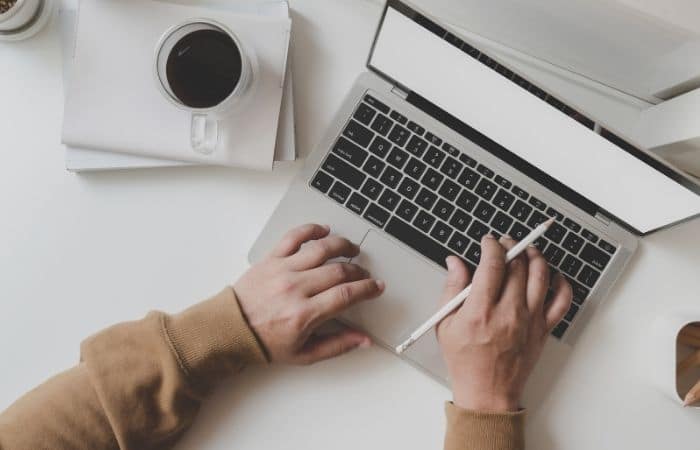 £10 BONUS OFFER: Earn easy cash by watching videos, playing games, and entering surveys.

Get a £10 sign up bonus when you join today.

Join Swagbucks here >>
When you plan to run a business from home, there are several factors you need to look at to see if it will change the use of where you live.
It doesn't matter if you plan to do administrative duties, make things to sell, store and sell stock, goods or services, carry out your trade or have clients or vehicles visiting regularly.
Running a business from home
Working from home is not a new thing, but it's more popular than ever.
It's not as simple as waking up one day and starting, as there are several rules and permissions you may need to follow.
Check your mortgage/rental agreement
Depending on what's in your contract, it could impact what kind of business you can run from home.
It's important to check this out before moving any further forward as it could trip you up further down the line.
If you own the property
You may think you own your home and you can do what you want…but that's not quite right.
You need to check any restrictive covenants that might prohibit you from doing certain things. Check the Land Registry site for the title to the property which will list any restrictions. The solicitors would have shared this with you when you bought the property.
If you are still paying the mortgage, you need to see what the mortgage provider says.
A residential mortgage may stop you using your property for business purposes.
Check the terms, as you don't want to breach them and be asked to pay back the whole mortgage in whole! It may be as simple as getting permission from them, though.
You won't usually need to get planning permission if you're not doing any major or structural alterations to your home.
Putting a business sign outside your property and storing business-related things outside could require permission, though.
You need to check with your local authority or planning office before making any changes or if you have any doubts.
If you rent privately
For private renters, you will need to check what it says in your tenancy agreement.
Even if there is nothing specifically mentioned (so it's not restricted), you will still need to seek permission from your landlord or letting agent.
If it's the case for your business, mention that your business idea won't cause any additional wear and tear to the property or cause any nuisance to the neighbours.
Running a business from home council rules
You need to get in touch with your local council or housing association to see if you're able to run your own business from your home.
Their decision will likely be based on what kind of business you are running.
Similarly to private tenants, if they believe your business will cause extra wear and tear or cause a problem with neighbours, they could decline your request.
If they grant you permission, you may need to complete a form and sign a new agreement.
If you don't tell them, and they find out, it could put you in breach of your housing agreement, and they may serve you notice.
Can I run a business from my shed?
As long as you can keep warm enough through the winter, there is nothing to stop you running your business from a shed.
You may need to seek planning permission if you make significant changes to the shed or the scope of how you use your property, and you need to ensure you don't cause a nuisance to your neighbours.
Can I use my garage for business?
As long as there are no material changes to the building, you usually won't need planning permission to run a business out of your garage.
So, adding a desk to the corner of your garage would be acceptable to do, but starting a childminding service would need permissions and licences.
Bonus tip
If you are planning to become a limited company, you need to give a registered office/correspondence address. This is where official notices, HMRC letters and reminders are sent. Even as a sole trader, you may need to give an official address for correspondence, deliveries or return packages.
As a renter, you cannot use your home address as you do not own it. As a homeowner, you probably won't be comfortable having your home address listed on the online public register of Companies House (forever).
It's worth asking your accountant if you can use their registered office address. Alternatively, you can protect your privacy and pay for a sole trader, business trading address or parcel redirection with a PO Box or Virtual Address. It's obviously business expenses too.
Working from home business rates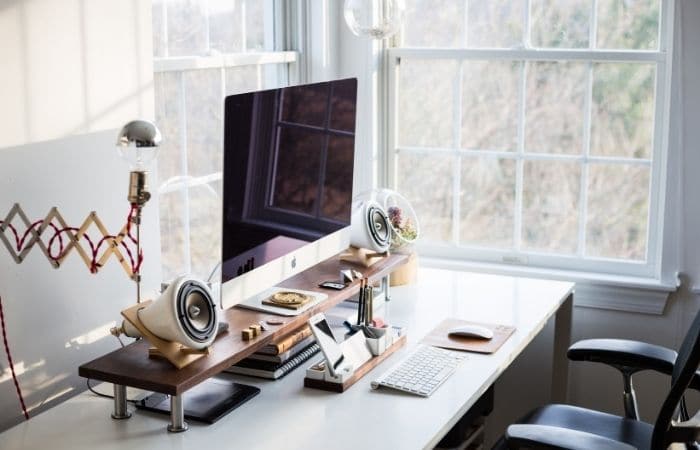 Instead of council tax, business premises and property used for work purposes are liable for business rates tax.
When it comes to working from your own home, you won't need to pay business rates if you:
use a small part of your home to run your business, for example, if you use a bedroom as an office
sell goods by post
However, if you convert your home to make it suitable for running your business (like converting a garage into a hairdresser's or a gym if you offer PT sessions), or sell goods or services to people who visit your home, then you will need to pay business rates.
The Valuation Office Agency calculates them in England and Wales or a local assessor in Scotland.
If the rateable value is less than £12,000, you will qualify for small business rate relief.
You will still need to pay council tax.
Business insurance
You likely have home contents insurance already, but it may not cover your business.
The last thing you'd need is loss or damage to any work equipment and any stock if you hold it.
To start, it's a good idea to contact your current insurer to see what they do cover and see if you need a separate policy for anything else.
It may be that your current provider can add your business items to your domestic policy, which could be cheaper than taking out a new cover.
Also consider that if you have customers at your home, you will need public liability insurance.
Depending on the nature of your small business, you may need other types of cover too.
Tax relief and capital gains tax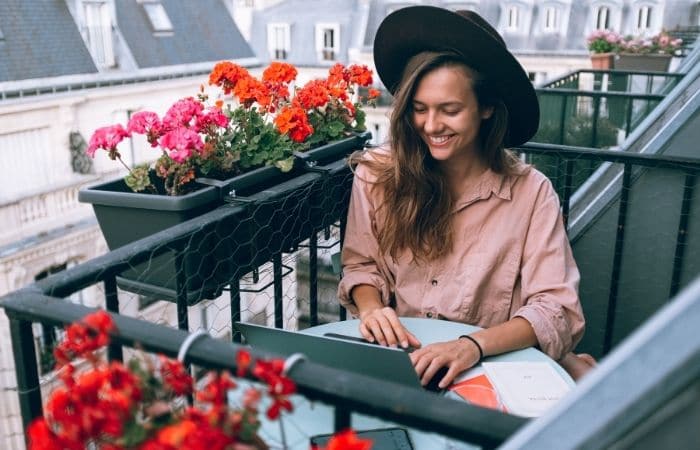 You can get tax relief when you run a business from home.
Using a self-assessment, you can claim a portion of the costs of bills, like gas, electric, water, telephone, and internet as a tax deduction.
Instead of working out exactly how much the split should be, you can claim a flat rate of the running costs from HMRC, based on how many working hours each month.
An accountant will be best placed to guide you on which approach works best for you as a small business owner.
If you use a room solely for business purposes, if you ever sell your home, you may need to pay Capital Gains Tax on a proportion of the property.
However, if you use your room for more than one purpose (a home office space and a bedroom in one), you likely won't need to pay business rates and capital gains tax when it comes to selling the property.
It's best to get professional advice before you come to sell your home to make sure you're aware of the full situation.
Laws and business licences
You don't want to get on the wrong side of the law, so a couple of things you need to look into are:
Staff
As a new business, you may not be thinking of taking anyone on. As you grow your successful business, you may need to.
You can employ people for your home-based business, but you will need to let the council know as you will need to register to pay business rates (as well as council tax).
You will also need to ensure that you meet all employment law standards and have the right policies, contracts, and employer's liability insurance. 
Health and Safety
As with any business, you need to ensure you manage your own health and safety and anyone who visits you at your home business. Check the HSE for up-to-date details.
Licences
Your business may need a special kind of licence to operate from your local authority.
If you run a childminding service, catering business or a B&B, for instance, they need a license whether you operate from residential premises or not, as they are regulated.
Contact your local council or check the gov website for any licences you need to run your business activity.
Other things to consider when setting up a business from home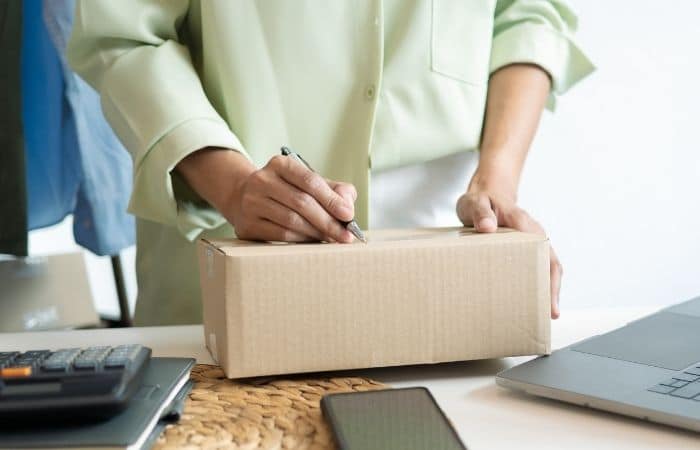 From a practical perspective, you can get yourself ready to run a business from your home or move to work from home permanently.
But, there are other points you need to consider.
What will the neighbours say?!
Depending on what kind of work you were going to do from home, you may find it's not going to be suitable.
Neighbours twitching their curtains in one thing, but complaints or to report someone running a business from home is another. If you live in a small and quiet residential area and have clients visiting regularly or many deliveries, this may disrupt the people who live near you.
Also, consider things like how much noise you might make. If you plan to start a welding business from your garage, you'll likely find you won't get permission from your local authority.
As long as you still use your property mainly as a private home, try to avoid too much traffic or visitors and don't disturb your neighbours during unreasonable hours, you should be ok.
Find an accountability buddy
When you're working with other people they are there to bounce ideas off, natter and report to if you're behind on work. You won't have any of that if you work for yourself at home alone.
This is where finding an accountability partner will come in handy. Working at home can be boring (and you'll get distracted with what feels like free time at home), so having someone to check in with can be a big boost to your productivity and will stop you feeling isolated. Set objectives with each other, and you'll be more committed to hitting them.
You don't even need to live near each other as an online call works just as well.
Home business ideas from home
So you're after the lifestyle, don't want the commute, and are sold on a more flexible way of living and working.
Whether you are want to start a business or are looking for genuine work from home jobs, there are loads of ideas – maybe you just need a spark to help your imagination.
If you're looking for more side hustle ideas, check out our guide on how to make money online UK edition.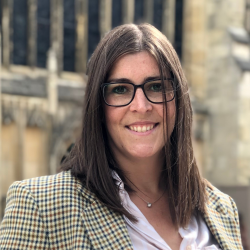 Latest posts by Naomi Willis
(see all)