With more and more people starting to invest in their furry friends, there is an ever-increasing need for dog walkers and pet sitters in the UK.
For someone who loves dogs and wants to break out on their own and manage their own business, a dog walking business could be the right choice.
Here, you will find a step-by-step guide to starting your own dog walking business and some tips and tricks on how to establish a successful dog walking business.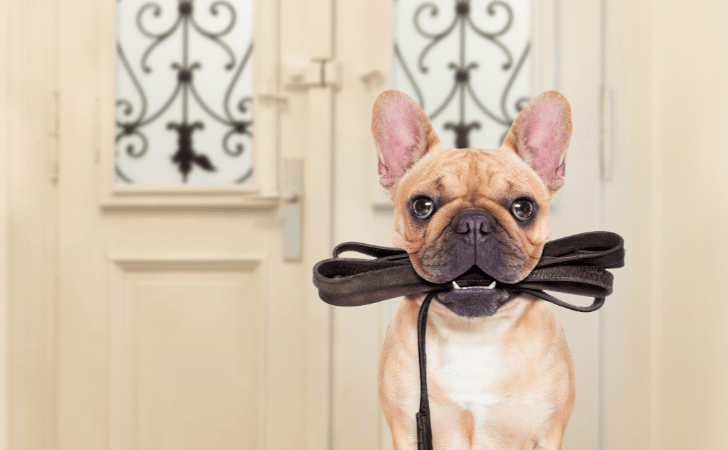 £10 BONUS OFFER: Earn easy cash by watching videos, playing games, and entering surveys.

Get a £10 sign up bonus when you join today.

Join Swagbucks here >>
What you would need to become a dog walker
All you need to become a dog walker is a love for dogs, a basic understanding of canine behaviour, and a strong arm if you have to walk multiple dogs at the same time.
You can get a lot of valuable experience by volunteering at an animal shelter or a groomer, as this will provide you with hands-on experience with dogs.
Other skills you require include:
Fitness to cope well on longer walks
Communication skills
Marketing skills to promote your business
In the UK, there is no legal requirement for professional qualifications, although having some formal training will give you credibility and can attract more clients.
Dog owners want someone they can trust, and having some basic dog walking training will benefit your business.
Some basic training you should consider includes animal first aid, animal care, and animal behaviour.
There are a lot of online resources available to help you become a great dog walker, such as courses on Udemy or blogs by canine experts.
Step-by-step instructions to start a dog walking business
Here are some step-by-step instructions on how to start a dog walking business and become your own boss.
1. Do market research
Before starting your business, you need to conduct market research to understand more about the requirements of your potential clients. You can do online research to find other dog walkers in your area and assess the competition.
Some questions to ask yourself include:
How much do the other dog walkers charge?
How many dogs are walked at a time? Is there a need for group walks?
In which areas are the competition based?
The easiest way to get this information is to contact dog walkers directly and get their feedback.
Once you have done your research, you need to draft a dog walking business plan. The plan should include the gaps in the market, how your business will run, and who your competitors are.
2. Do you need dog walking insurance?
Getting special pet business insurance will protect your business and also show your clients that you take your work seriously. It will make you appear more reliable and care about your furry charges. Having specific dog walking insurance cover will provide you with peace of mind.
3. Get a criminal record check
Any professional dog walker will tell you the importance of getting a criminal record check, otherwise known as a DBS check. This will give your clients peace of mind if you have the dog owner's keys and have to enter their homes without them around to collect their pets.
4. Understand dog walking rules and regulations
There are some important basic rules and regulations to keep in mind when starting a dog walking business, which you can find on NarpsUK. These include that it's important to follow all the rules set by the UK government while you are building your business.
5. Find a niche
A gap in the market, or a specific niche, will help your business to excel. Finding a niche in the world of dog walking can be challenging. Do market research, and determine whether there are niches that your business can slot into.
Some examples include walking specific breeds, including additional pet grooming services, or taking the dogs out of the town or city into the rural landscape where they can run free for an hour.
Finding a niche and building your business around it will help you to attract customers looking for those specific dog walking services.
6. Decide on a business name and brand
Naming a business can be fun, but you should keep the purpose of the business in mind. Your name can be creative, quirky or personal to you, but make sure to keep your brand in mind.
Having a brand for your business will help people to find you online and will allow you to find and stick to a specific niche. Branding can also involve creating a recognisable logo that can be used on marketing materials.
7. Get registered
When you register your dog walking business, you can decide if you want to be registered as a partnership, company or sole trader.
As a sole trader, you are responsible for all your expenses and debts. As a limited company, you as an individual will not be held liable for your company's debts.
8. Price your dog walking business competitively
In the UK, a dog walker can earn around £8 to £15 per dog for walks lasting up to an hour.
The best way to find out what to charge is to research your competitors in the area. Set your own rates accordingly – be competitive but do not over-or under-charge.
To attract new clients, consider offering lower initial rates or discounts to encourage pet owners to use your services. You can even offer the first walk for free so that your clients can test out your services.
9. Consider your transport needs
Whether you require transport of any kind will depend on where you live and where you will walk the dogs.
If you start a dog walking business in the city, you may need transport to take the dogs to an area where they can be freely walked without traffic and other people.
This means you would need your own car (and get insurance to cover your business) or buy a large van to transport multiple dogs simultaneously.
10. Sign contracts
The right paperwork is crucial if you are starting a dog walking business.
You will require contracts that must be signed by yourself and the pet owners that include your terms of service. The contract should include your fees, how regular and how far you will be walking, and details of the client and the dog.
Other paperwork includes booking forms or veterinary release forms.
11. Manage your business activities
Although it may seem like fun, a dog walking business is still a business and requires thorough management.
This includes registering with HM Revenue and Customs, filing tax returns, managing your bank accounts, tracking your cash flow and having a solid marketing plan.
How can I market my dog walking business?
A dog walking business will not be successful without clients, and getting new customers can be challenging.
In order to market your new business, you should draft a marketing plan that details exactly which avenues you will take to get your name out there. Being part of a National Association will also help you get more customers.
Here are some marketing strategies you can consider to promote your new business.
Flyers and business cards
Flyers might seem old-school, but it is a great way to attract the attention of new clients. You can print flyers with your information and services, leave them in vet shops, local kennels, and animal shelters, or paste them on community bulletin boards.
If you are gutsy, you can even slip them into the windshield wipers of parked vehicles.
You should also have business cards on hand to hand out to anyone you meet. You can also leave stacks of business cards at local stores and veterinary offices.
Design a logo
Having a striking, professional logo will show clients that you are taking your business seriously. You can find a lot of free online software to design a logo, or you can employ the services of a graphic designer to help you out.
Get online and use social media
Most people get all the information they need about a business from a quick online search. This means that having an online presence is key to getting new clients.
Without a website or social media platform, you will miss a lot of people who are looking for a local dog walker.
You should budget for online marketing, such as purchasing Google Ads or promoting social media posts.
To have an online presence, here are some things to consider:
Have a professional-looking website that has all the necessary information
Make sure your engine is search engine optimised with relevant keywords
Purchase online ads to promote your business
Have an educational but fun blog to attract traffic to your site
Post on social media platforms. Make the content fun and engaging
Join online directories for dog walkers
Set up a Google Business
Allocate a specific area to your business by creating a Google Business for your brand. Include contact details so dog owners can find you, and encourage clients to leave Google reviews.
Get reviews from dog owners
Your existing clients are the best people to approach to boost your business. You should ask them for testimonials or reviews, which you can post to your dog walking website, social media, or include on your printed fliers.
To get testimonials from your clients, as them to fill out a quick online questionnaire or hand out comment cards when you collect their dogs.
You can also use online directories and your social media pages to get reviews. New customers will use these reviews to decide whether they trust your business.
Don't be afraid to ask your clients for referrals. It is an excellent way to get new customers – people tend to trust the opinions of their loved ones.
FAQs
Do I need business insurance for my dog walking business?
Although you do not need insurance for your business, getting dog walking insurance is something worth considering. The insurance cover will be able to protect you in the case of an accident or emergency.
Here are some insurance covers to consider when starting your dog walking business:
Employer's Liability Insurance is a requirement for any business with staff
Public Liability Insurance will protect you if there is any damage to property or injury to a member of the public
Business Legal Protection will cover any legal fees if there are tribunals or civil actions brought against you
Business Equipment Cover will cover any equipment you use to run your business
Personal Accident Insurance will pay out compensation in the case of injury or death
How much does it cost to start a dog walking business?
Starting a dog walking business does not have a lot of startup costs and you can try to start a business with no money.
Some expenses you might face when you start your business is getting dog walking insurance, registering your business, relevant checks and marketing expenses. Marketing will most likely be the biggest expense.
Here is a breakdown of your expected startup costs:
Dog walking insurance: Depending on the type of insurance you get, you can expect to pay between £80 and £150 per year.
Criminal record check: Although getting a criminal record check done is not a legal requirement, it will attract a lot more customers and show how trustworthy you are. Your police check certificate will cost £18.
Marketing materials: Hard copy marketing materials, like business cards and flyers, will cost you around £100. Using online marketing, like purchasing ads or promoting social media costs, will increase this expense.
Why is a dog walking business a good idea?
Pet owners often go above and beyond for their animals. If they are working the whole day, they might seek the services of a professional dog walker to help exercise and stimulate their pooches.
Dog walking businesses are especially in demand in larger cities where dogs live in apartments or terraced houses with small yards. This means there will almost always be a demand for your services.
Working for yourself also has its benefits, as you can manage your own schedule and set your own hourly rates.
Final thoughts
If you have a love for dogs and the outdoors and have a need to be your own boss, then starting a dog walking business is the perfect way for you to earn a living.
Offering your dog walking services will not cost you a lot in startup money, and there will always be a demand for dog walkers, especially in cities.
A dog walking business – whether it be a full time business or a side hustle – can be the perfect opportunity for you if you follow the step-by-step guide and tips above.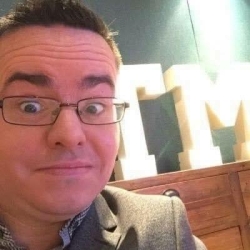 Latest posts by Ricky Willis
(see all)