Help kick off Pancake Day with this deal from Iceland. Get everything you need to make pancakes this Shrove Tuesday for just £5 – as well as the pan!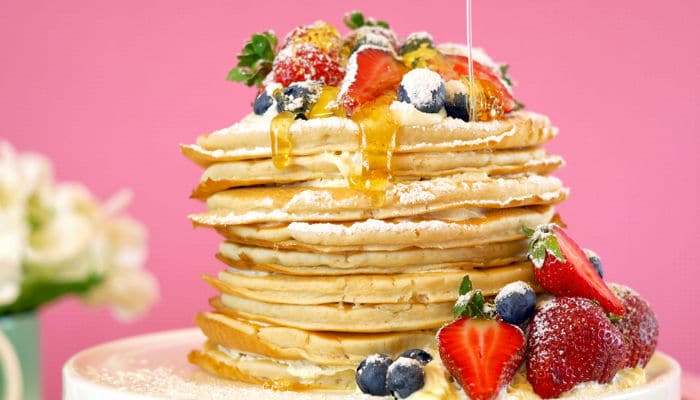 When is Pancake Day 2020?
Pancake Day is on Tuesday, 25 February this year.
It's also known as Shrove Tuesday.
It changes each year, depending on when Easter falls.
Why have Pancake Day?
The basic idea is that you use up rich foods, like eggs, milk, and sugar, before Lent starts.
Some people choose to fast after Lent, so using up the food means less food waste.
However, not everyone fasts still (although there are other things you can give up over Lent to save money), but the tradition of eating pancakes is still there.
Iceland Pancake Day bundle
To help celebrate Pancake Day, Iceland is offering a flippin' good deal!
As a special offer in the run-up to Shrove Tuesday, you're able to pick up a pancake pan, pancake mix, a bottle of Frylight and a topping of your choice for just £5.00.
The pancake pan alone is worth £4, so it's some deal – you'd batter believe it – sorry, that was Iceland's joke, not mine!.
The deal is available until Pancake Day itself on 25 February and can be bought online and in store.
What's in the £5 deal?
Here's what you can get in Iceland's £5 Pancake Day bundle:
Pancake Mix (choose one)
Antonelli Plain Pancake Shaker (£1.00, 155g)
Aunt Bessies Family Pancake Mix (£1.00, 480g)
Frylight (choose one)
Frylight Sunflower Oil Cooking Spray (£1.50,190ml)
Frylight Rapeseed Oil Cooking Spray (£1.50,190ml)
Frylight Olive Oil Cooking Spray (£1.50,190ml)
Topping (choose one)
Gusto Agro Sicilian Lemon Juice (£0.50, 200ml)
Bobbie's Maple Flavour Syrup (£1.00, 250g)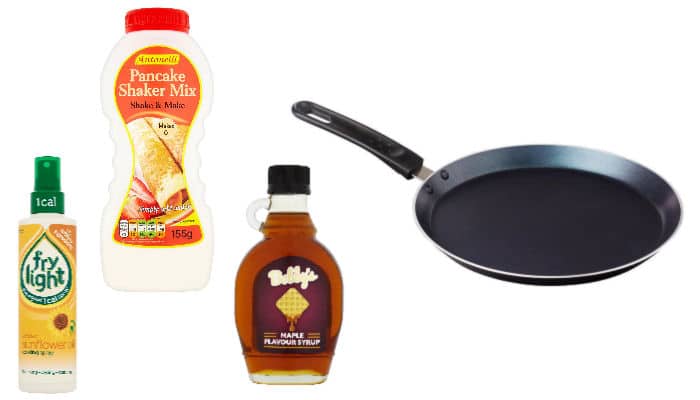 You can save up to £2.50 on this deal.
More deals
As well as the Pancake bundle offer, there are also more deals on a selection of pre-made pancakes.
You can pick up two for £3.00 on Ma Raeburn's 12 Pancakes (£2.00, 900g), Ma Raeburn's 12 Sweetened Pancakes (£2.00, 900g) and the Instagram-worthy Ma Raeburn's 36 Dutch Pancake Bites (£2.00, 300g).
If you're shopping online, be sure to use an Iceland discount code to save even more on your food shop.
Maybe you're planning to use up ingredients in your cupboard so won't need all this (take a look at this easy pancake recipe if you need reminding).
But, maybe you're after a new pan, so this might still work out as a good deal for you.

Come and join thousands of other savvy shoppers in the Reduce Your Supermarket Spend Facebook community to find out tips and tricks to save money on your food shop.
Enjoy this post? Why not also sign up to receive our newsletter.
We send out all the best money saving news and tips from the site and as an added
bonus you'll get an exclusive £16 cashback from Quidco (new members only)
Latest posts by Naomi Willis
(see all)