If you're spending money on a real Christmas tree, you don't want to throw your money away if the needles drop too soon. These tips show you how to keep your Christmas tree alive for longer.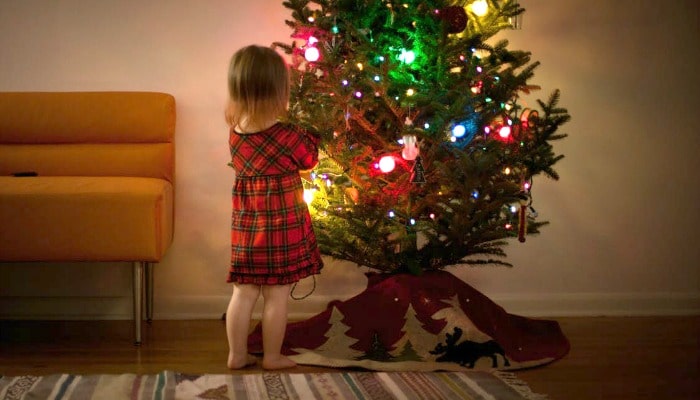 £10 BONUS OFFER: Earn easy cash by watching videos, playing games, and entering surveys.

Get a £10 sign up bonus when you join today.

Join Swagbucks here >>
Having real Christmas trees will cost you more money vs having a fake tree, but for many people, it's half the fun of the festive season.
Whether it's the tradition you have with your family or the smell of the pine needles, a natural Christmas tree is a big treat.
But, after paying more money for a Christmas tree, the last thing you want is for your tree to be half-dead, with needles dropping all over the place before 25th December!
Tips on how to keep Christmas tree alive longer
There are a few things you'll need to do to make sure Christmas trees stay alive longer.
It might be tempting to fix your new festive addition in a Christmas tree stand and start decorating as soon as you've got it, but it's best to take these steps immediately to prolong its life.
What you may need:
A Christmas tree (obvs)
Bucket of water
Give a fresh cut to the bottom of the trunk
Might seem odd to start chopping your tree up as soon as you get home, but it's the first step to making sure your Christmas tree stays alive for as long as possible.
You need to give the tree a fresh cut with a saw about 1/2 inch from the bottom of the trunk. This makes sure that the wood is the freshest it can be (the same as you would with freshly cut flowers). You need to cut in a straight line, making sure to keep as much of the outside bark on as possible and don't make the trunk into a different shape.
Keep it up straight
The best way to display your Christmas tree is by using a reservoir tree stand. Although an upfront cost, you will be able to use it year after year. We've had ours for 5 years +, and it looks good as new.
Make sure you get a stand that is the right size for the width of your tree as well. If your tree is bigger than the stand, don't whittle it down to size, but get a bigger stand instead. The stand will hold real Christmas trees upright and be able to hold water to keep the tree fresh.
Check the water level – it's thirsty!
Your real Christmas tree needs water – it's thirsty business keeping all the needles on! Make sure to top up the reservoir stand as soon as you've got the tree in place.
It's best to check the water level daily, just in case it's absorbing water at a faster rate than you expected.
TIP: if you're not putting the tree in a stand straight away, then make sure to keep your tree resting in a bucket to absorb water until you move it to its final position.
Then, check the water level every day to make sure there is enough water – it needs to be well over the base of the stump. Many stands have an easy to read gauge to show you if there is enough water. You'll be surprised how much your tree will drink – you may need to give your tree one to two litres of water a day!
Penny in Christmas tree's water
Ok, so you know to keep the water topped up, but I've heard adding things to the water can also help.
I'm not sure why, but adding a copper penny to the Christmas tree water can help it.
Does anyone know why?
Think about where you place the tree
While it may be snowing (maybe…), December is usually quite cold outside, so radiators go on. They keep you warm but to keep your Christmas tree fresh and alive, you want to keep it away from heat.
Whether it be a radiator, fireplace or direct sunlight, try to make sure your tree can stay as cool as possible and away from heat sources. It will also mean that your tree will drink less water each day as it's not being dried out.
Keep your tree fresh
When you're not going to be in or when you go to bed, be sure to turn out the Christmas lights. Not only will you save on your electricity bill, but having the lights off, it will help stop the tree from drying out from the heat of the lights.
It can also reduce any fire hazard that may come from having lights on for too long – particularly overnight when you cannot monitor it.
Also, consider investing in some LED Christmas lights as they give off less heat (and cost less to run) than incandescent Christmas lights.
On the twelfth night
Once the holiday season has passed, it's time to take your decorations down for another year. Instead of just binning your tree, be sure to recycle it. Perhaps you could try to make a didgeridoo or maybe even try to make a beehive. Your make might be a gift for next Christmas or why not sell your creation! There are loads more ideas here to upcycle your Christmas tree.
If not, most councils offer a recycling service for free, so head to your local council's site to check what day yours could be collected.
Don't have a real tree but want the festive smell?
Keeping your Christmas tree alive isn't a problem if you have a fake tree. You can pick up a fake tree for a one-off cost (some even come pre-decorated for even more ease and money-saving), but you don't get the same smell.
You could try fragrance sprays, or even scent sticks to hang on the tree, which will help your home smell like pine.
Consider a local tree farm
Instead of buying a chopped tree from a DIY store, consider heading to a local tree farm.
You can pick out exactly what you want and make sure you have a healthy Christmas tree.
Recycle your tree
Instead of cutting a tree down next year, why not get a potted one?
You can bring it in each year and pop your fresh tree back outside at the end of the season.
This can keep your live Christmas tree thriving and save you money as you'd only need to buy it once.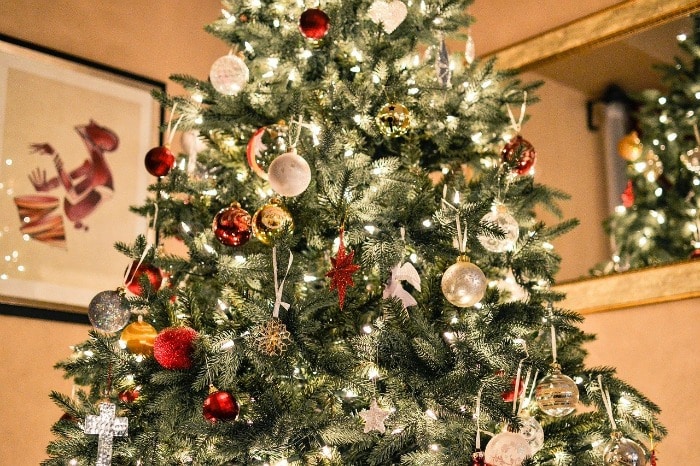 Need to save more this Christmas? Check out these other tips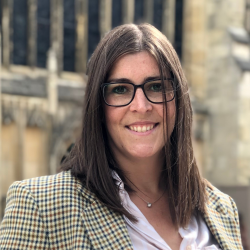 Latest posts by Naomi Willis
(see all)