You may find it tricky to get a phone contract because of bad credit – but here at Skint Dad, we show you practical ways to help your credit rating and identify if you need a minimum credit score.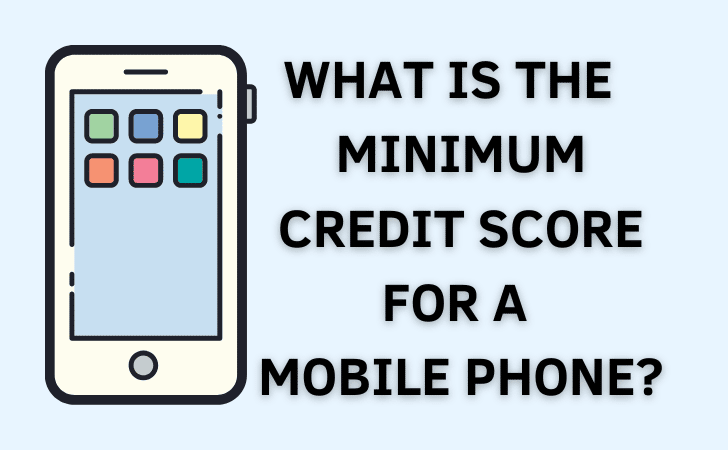 £10 BONUS OFFER: Earn easy cash by watching videos, playing games, and entering surveys.

Get a £10 sign up bonus when you join today.

Join Swagbucks here >>
What factors affect your credit score?
There are three main credit reference agencies in the UK: Experian, TransUnion and Equifax. When you go to a credit lender, they will run a credit check on your details against these agencies. These agencies are all authorised and regulated by the Financial Conduct Authority.
What is a mobile phone contract?
When you apply for a mobile phone contract, you are applying for credit. The contract can either be for a SIM-only deal that runs monthly or annually or a contract that ties you in with a new handset.
You could also ask the phone network to lend you a phone (some worth around £1,000) and the notion that you will pay them back through a phone contract.
You must successfully pass a credit check to get a mobile phone contract – just like a credit card or personal loan.
Can I get a phone contract with bad credit?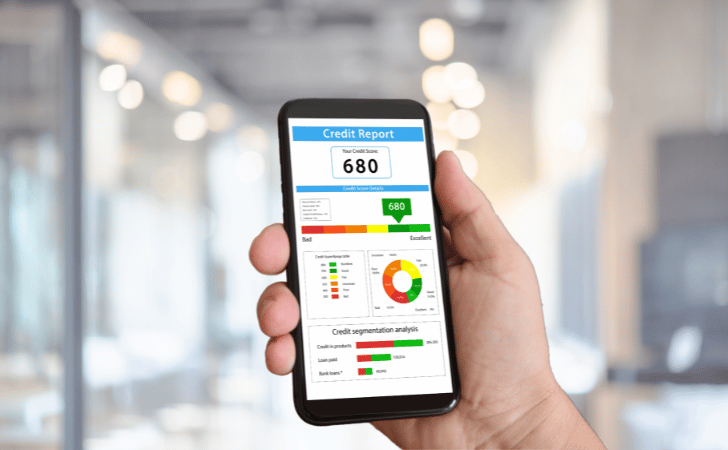 It is possible to get a mobile phone contract with a low score. Having a higher credit score will improve your chances.
Getting rid of an old phone? Find out what to do with old mobile phones!
What happens if I have a bad credit rating?
Most people can still get a mobile phone contract, although you may be limited by the type of phone contracts you are offered.
Only a few people find a mobile phone company has rejected them.
How to improve your credit history for mobile phone contracts
You can do many things to improve your credit score and help improve your bad credit history.
This will help you with future credit applications and borrowing money or products in the future.
Keep on top of your bills
Pay your bills on time and keep on top of your bills and direct debits.
This will show on your credit file that you are not a risk to lenders as you pay them back as agreed.
Register to vote
Registering to vote means lenders can confirm your identity, and being on the electoral register helps do this. Even if you don't plan on voting, simply being listed can help with building up your credit history.
It only takes a few minutes to register (and be sure to update it if you move).
Try not to apply for lots of credit at the same time
When you are looking to get a contract, try to do this over the space of a few months. If you have poor credit and there are lots of searches by credit agencies, it can damage your credit score. Other lenders see these credit checks, and they can have a negative effect on your credit rating.
When applying for credit, there are two types of searches – a 'soft' and a 'hard' search.
The 'soft' check or search takes an initial look at certain information on your credit report. These 'soft' searches won't appear as a stamp that you applied for credit. However, it is recorded
The second type of credit check is called a 'hard' search. 'Hard' searches are carried out when you apply for a line of credit and look more seriously at applying to get a contract. Other lenders can see these. If there are lots of 'hard' checks in a short space of time, it can go against you.
Check unused credit and store cards
Lenders are looking for proof that you can be responsible with any credit and that you pay this back on time. This can really help your credit score and chances of getting a phone on contract.
Make sure you are up to date on any payments if you have credit cards.
If you have unused credit or store cards, you might want to cancel them. Having lots of credit options might make lenders think you could go on a spending spree and not manage to pay back money owed.
If you have credit, show your lenders you can pay it back on time. For example, if you have a credit card for £4,000, use up to 25% and show that you make regular payments back. This is known as your credit utilisation rate.
By using less credit than you have available, you are proving that you can manage your money.
You also want to take a look at whether an overdraft affects your credit score.
Check any old bank accounts or loans
Your credit rating may be affected by an ex-partner. If you had a mortgage or loan with an ex who could have a bad credit rating, this could also impact you.
Get in touch with credit reference agencies and tell them you are no longer together. You need to ask for a notice of disassociation.
Get an older handset
Consider buying an older handset or a different model (not everyone needs an iPhone). There are plenty of older mobile phones available which all work perfectly well.
You can always upgrade later once your credit score has improved.
Consider a SIM-only contract
Consider a SIM-only deal.
If you already have a handset, mobile phone lenders may agree to a SIM card deal instead. This is regarded as less risky to the operator than lending a high-end handset. You can look at pay monthly options and pay directly from your bank account. Over time this can help improve your chances of applying again in a few months.
Pay-as-you-go mobile phones
If you really struggle to be offered mobile phone contracts because of bad credit, you could consider a pay-as-you-go option.
This way, you can stay in complete control of your finances. You won't need a credit check for this type of payment option, and again, you can always try for a mobile phone contract in a year or two.
What credit score do I need for a phone contract?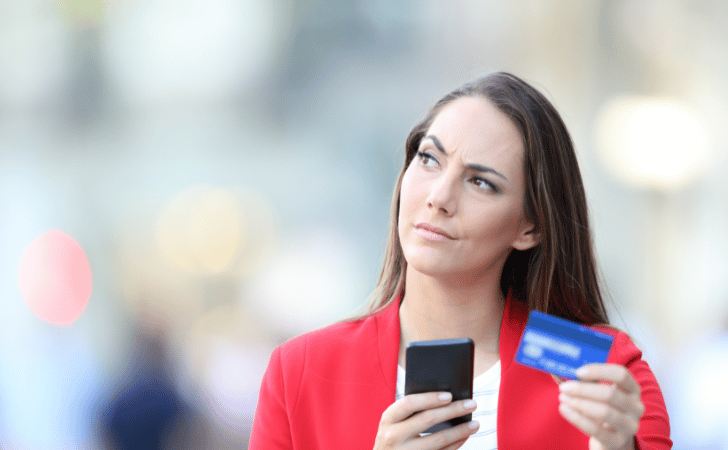 There isn't a set score that determines if you can get a mobile phone contract. Your credit score is made from several factors.
Essentially, credit referencing agencies make up the credit score.
A lower credit score doesn't mean you won't get a contract, and even an average credit score might not get one.
Money management is essential when applying for credit and building up your credit score.
When you apply for a phone contract, the lender (02, EE etc) will carry out credit checks on you.
They don't see or use your credit score but look at factors on your report, including how much money you owe other lenders, if you pay back the money on time, whether you have a CCJ and many other factors that they don't always share.
There are lots of practical ways to improve your credit history and still manage to get hold of a mobile phone.
If you're replacing a current phone, find out how to get the best deal when your mobile contract ends (and keep the same number).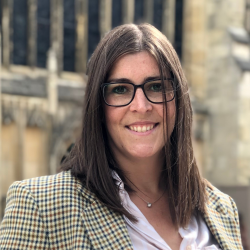 Latest posts by Naomi Willis
(see all)