Starting a family can be expensive. Of course, you want the best for your new baby but that doesn't mean you need to spend a fortune on the unnecessary.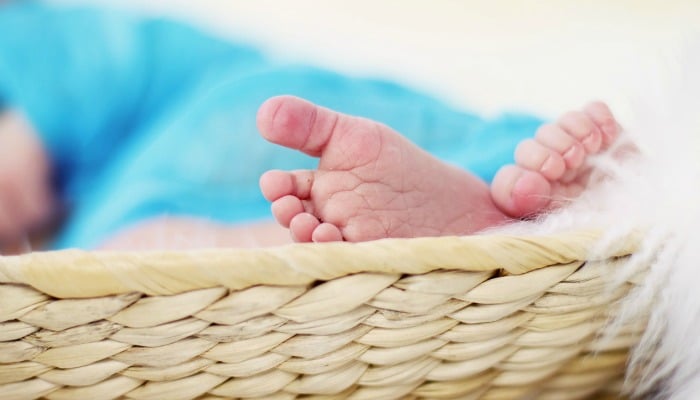 £10 BONUS OFFER: Earn easy cash by watching videos, playing games, and entering surveys.

Get a £10 sign up bonus when you join today.

Join Swagbucks here >>
When my eldest daughter was born we spent an absolute fortune on stuff that we frankly didn't need.
I suppose it's what every new parent does though. You want the best for your new baby and every book you read and every shop you visit almost hypnotises you into spending money you can't afford or just don't have – especially when everything is s tiny and cute!
Fast forward a number of years to when our daughter Chloe was born and we were a lot savvier.
Not only did we save money on buying only the items we needed, we also saved money by being frugal, thrifty and using different ways to shave hundreds of pounds off the products we bought.
Here I am going to share our best money-saving baby tips.
Don't buy brand new
You want the best for your children, of course, you do, and when a new baby comes you automatically want to go out and buy everything brand new no matter what the cost.
The thing is, this is fine if you're minted but most people aren't and really, there is no need.
Baby furniture, pushchairs, toys and even clothes can be bought second hand at a fraction of the cost on places such as eBay
and Gumtree and if you do a local search you'll save on delivery costs too.
A good example is Chloe's cot. It was originally purchased from John Lewis at a cost of £450 and we managed to buy it on eBay for less than £100!
It was like new and all we needed to buy new was the mattress. We also picked up her pushchair using an outlet store on eBay too for a fraction of the price.
Sign up to baby clubs
I love free stuff and if you're a new parent you'll be able to get your hands on plenty of it!
Pretty much every baby brand has a baby club you can sign up to and by doing so it will enable you to get hold of a wide range of freebies including full sized items, product samples and money off coupons. There are plenty of baby clubs to choose from and you'll want to sign up to all of them if possible.
You can do a quick search on Google but as a starter, I would check out Boots Parenting Club, and Cow & Gate Baby Club each offer a range of baby freebies.
It doesn't stop at babies either. As your child grows into a toddler, these baby clubs will also send you relevant offers for them as well.
Check for voucher codes
Although I said don't buy brand new, there are some baby items that you'll need to. That said, you still don't need to pay full price for them.
With the competition between baby brands fierce, before you, part with your hard-earned cash, get online and check whether there are any voucher codes available.
Only buy what you need
Like new and very excitable parents we have all bought baby stuff for the sake of it and, if you're honest, I bet there are items that never saw the light of day.
Bottle warmers, baby food makers and thermometers for the bath all sound great, but to be fair they aren't necessary.
If you're a first-time parent it's definitely worth speaking to friends with children or even your own parents to find out what items you must have and what items are really just a novelty.
Don't overpay for nappies
When my eldest daughter Beth was born we weren't prepared at all.
I remember that she'd been back from the hospital for a few days and we were already running out of nappies.
It's crazy to think we hadn't stockpiled in the build-up to the birth and didn't realise how many nappies one small child would need!
Anyway, I headed out to our local shop to grab some nappies and was shocked at how much they were compared to the local Tesco supermarket down the road.
Since then we've had two more children and learnt from that mistake. Not only have we looked out for special offers and bought in bulk.
You can also look to get stock when there is a Lidl Baby Event as you can always get a deal in the sale.
Check your benefit entitlement
There is a misconception that you either need to be out of work or disabled to receive benefits but this is far from true.
When you start a family, depending on your circumstances, there are a number of benefits that could help you out.
Things such as family tax credit, child benefit and working tax credit are all available.
To find out if you can claim head over to Entitled To where you'll find a fantastic benefit calculator which, after entering a number of details, tells you what you can receive.
::
So there you have it, six ways in which you can save money when starting a family.
What ways did you find to save money when you started a family? Let me know in the comments.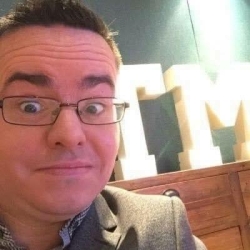 Latest posts by Ricky Willis
(see all)