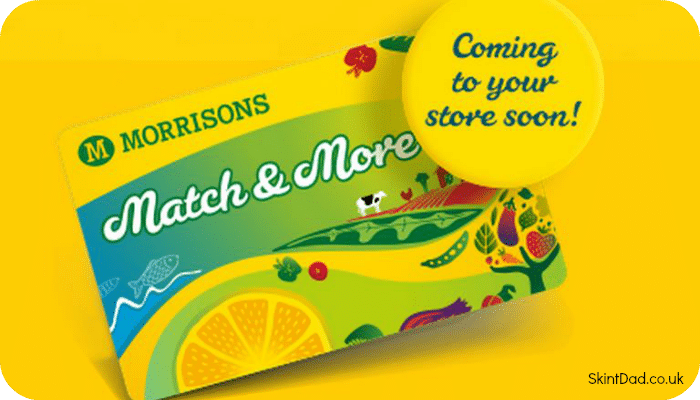 £10 BONUS OFFER: Earn easy cash by watching videos, playing games, and entering surveys.

Get a £10 sign up bonus when you join today.

Join Swagbucks here >>
Originally launching in 2014, Morrisons Match & More (or Morrisons More as it developed into) has become the new My Morrisons loyalty scheme from May 2021.
When you think about store reward cards pretty much everyone does one, from toy shops to hardware stores and pharmacies to pubs you cannot walk in somewhere and not be offered a little plastic card to add to your collection.
I have pretty much every card laying around the house somewhere, if it's not in my wallet. However, one was missing, until now!
Morrisons have now launched their very own loyalty card. The Match & More card is having a small roll out in 11 stores and the card will be available in all stores in the run up to Christmas.
Rather than just a card to collect points, the card has two uses:
Match
Do a shop for £15 or more with a comparable item in your basket and Morrisons will run a comparison to see if they work out the cheapest.
They compare your shop to not just the big retailers; Asda, Sainsburys and Tesco, but to the prices in Aldi and Lidl as well!
If you could have bought your shop cheaper elsewhere you'll be given points on your card there and then. For instance, if your shop would have been 1p cheaper you'll get 10 points or if it was £1 cheaper then 1,000 points will be added to your Match & More card!
Instead of the other supermarkets, where you have to collect vouchers, or log on to a website after your shop, this system will give you the points straight onto your card so you won't have an option to forget them.
The price match covers branded and unbranded products as well as items that have already been discounted or on promotion at the other supermarkets!
They've even thought about retailers selling products at different sizes and have promised to do a comparison for items that are up to 20% different in size.
& More
When doing your shop, you can collect bonus points on hundreds of products across Morrisons too – both in store and online. The points will be automatically added to your card after you shop.
If you buy your fuel from Morrisons, you can also earn 10 points on every litre of fuel you buy too.
Redeem Match & More Points
Quite simply, when you reach 5,000 points you'll be able to redeem a £5 voucher at the till (or choose to have an online voucher instead) and you'll have 52 weeks before the voucher expires.
So, will you be adding this reward card to your collection?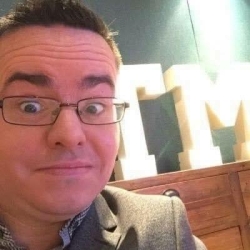 Latest posts by Ricky Willis
(see all)