While I'm not a big fan of all the new hyped up advent calendars, there is one that always gets my attention.
The M&S Beauty Advent Calendar is packed with 25 treats from makeup to skincare.
It's RRP is £300, but for a limited time, you can pick one up for just £40!
It's such a big discount which is why people love them so much.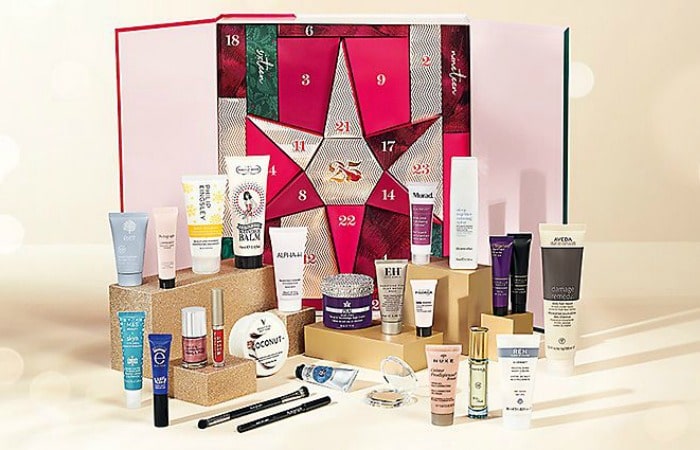 £10 BONUS OFFER: Earn easy cash by watching videos, playing games, and entering surveys.

Get a £10 sign up bonus when you join today.

Join Swagbucks here >>
The 2018 M&S Beauty Advent Calendar has only just gone on sale and already people are picking it up for cheap.
Trouble is, they don't stay in stock for too long and are being sold both online and in stores.
So if you want one, then you need to get hold of them quickly.
What happens when they sell out?
You may *really* want that calendar, or you may just want to cash in.
Well, that's what loads of people are doing!
Some people are taking advantage of the sale price picking up the advent calendar really cheaply.
Then they are flogging them on sites like eBay for even more money, cashing in on their bargains.
M&S beauty advent calendars sell out quickly
In 2017, stocks of the cheaper M&S Beauty Advent calendars sold out in around a week.
Then, within days, listings were popping up on eBay selling them for over inflated prices!
Even the boxes were being sold off – and they were empty!
Being sold "second hand"
The 2018 calendars, while they were still on sale for £35, were being listed at the same time on sites like eBay.
Not only were people trying to cover their costs, but they wanted to make a profit too.
Yes, you can get around £300 of products in them – and that's what people are taking advantage of.
This one sold the day the offer started for a whopping £60! ….But you can get them cheaper from M&S direct!!
Empty 2018 boxes were being sold too.
While they can sell like that now, when shops start running out of stock they'll be likely to sell for even more!!
Even if the seller sells them for more than £40 they've made their money back, but anyone who buys it for less than £300 is getting it cheaper. But does that make it right?
Planning to sell yours?
If you're not a fan of eBay, because you have to wait for your listing to end and because of the steep PayPal fees, there are a couple of other options you can try to sell on your Beauty Advent Calendar.
Why not try listing your item via the Shpock app which is a free way to buy and sell things locally.
Alternatively, try using Facebook Marketplace as it's another free option and will have your item shown to anyone local to you.
::
Does reselling the calendars make it wrong?
Do you have the nerve to sell on your bargain?
Are you going to buy a beauty advent calendar cheaply and make a profit?
Or are you going to keep the contents and enjoy a bit of bargain pampering?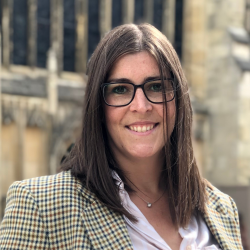 Latest posts by Naomi Willis
(see all)