Love a cheeky Nando's? Nando's is giving away free food in November as long as you can prove you really crave their food (it's easy to do).
Love a cheeky Nando's?
Well, if you can prove it (it can't be hard), then you can score yourself free food.
Free food at Nando's
Throughout all of November, you're able to get free food in Nando's.
They are offering something different each week to people who can prove that they crave Nando's more than anything else.
All you need is your phone.
Simply write in "I'm craving" into a text message, and the predictive text needs to show Nando's as the first choice.
Doing this will unlock your freebie in the restaurant.
Don't know how to make it work? Scroll down for some tips.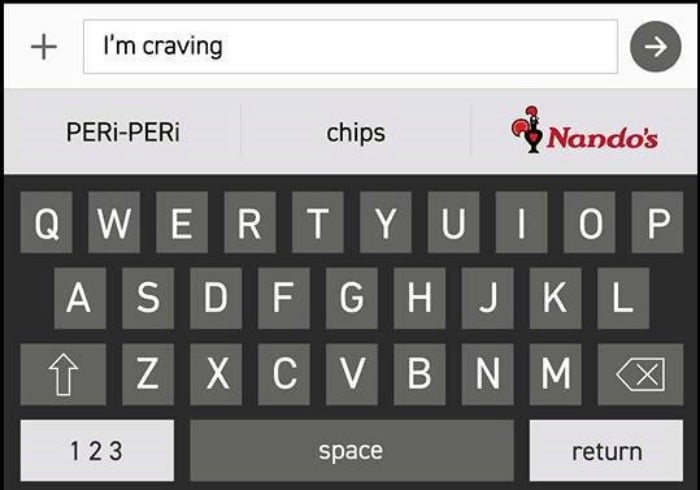 What free food is Nando's giving away?
Nando's is giving away something different each week as part of their Cravings Giveaway.
You'll be able to get a freebie every Monday, Tuesday and Wednesday once you've shown them the predictive text on your phone, and spent at least £7/€.
You can get:
Week 1 (4th to 6th November) – FREE Any Side
Week 2 (11th to 13th November) – FREE 3 Wings
Week 3 (18th to 20th November) – FREE Any Vegetarian Burger
Week 4 (25th to 27th November) – FREE ¼ Chicken
How do I get it predictive text to work?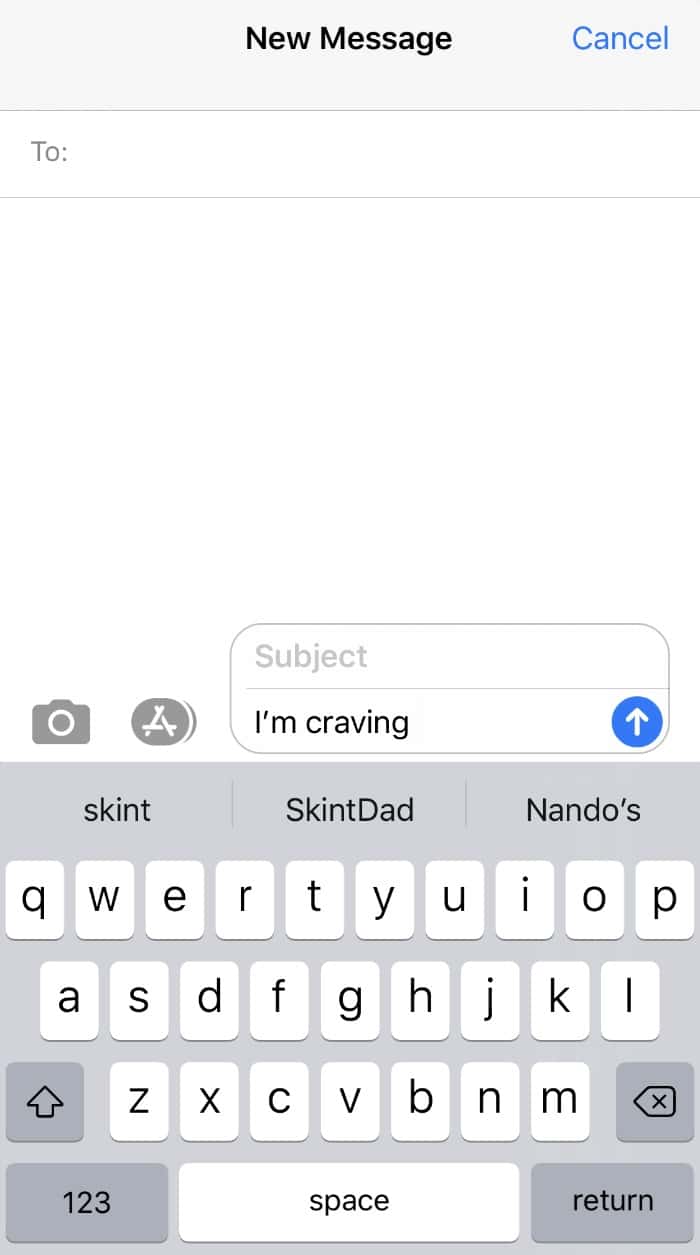 Predictive text pulls up words and phrases that you use together a lot, but you're able to train it.
So, if you regularly ask your other half to empty the washing machine via text, when you write "empty the" the first words it thinks you'll say is "washing machine".
And they say love is dead : )
You can get this to work for anything.
Write "I'm craving Nando's" three or four times in a text message (you don't need to send it). The next time you write "I'm craving", Nando's should appear as the first option.
It's not just "I'm craving Nando's" they need to see. They'll also accept "I'm craving…":
PERi-PERi
Chips
PERi-salted chips
¼ chicken
Wings
Spicy Rice
Coleslaw
Garlic Bread
Corn on the cob / Corn
Creamy mash
Macho peas
Saucy Spinach
Grains 'n' Greens
Long Stem Broccoli
So, take your pick of your favourite and get some free food.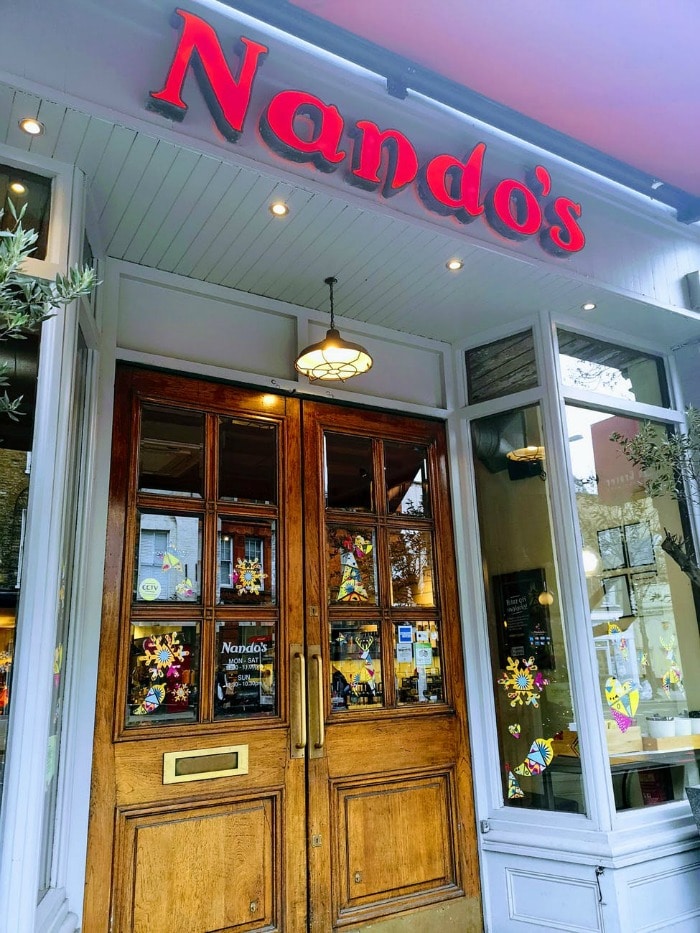 Find your closest Nando's restaurant here, and you can take a look at the terms and conditions of the promotion here.
Looking for more ways to get free food? Take a look at our guide on how to eat for free.
:: Come and join thousands of other savvy shoppers in the Reduce Your Supermarket Spend Facebook community to find out tips and tricks to save money on your food shop.
Enjoy this post? Why not also sign up to receive our newsletter.
We send out all the best money saving news and tips from the site and as an added
bonus you'll get an exclusive £16 cashback from Quidco (new members only)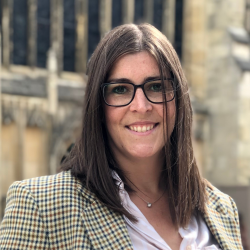 Latest posts by Naomi Willis
(see all)