If you're looking to increase your income, there are lots of different jobs, some working from home, recruiting now for a quick start.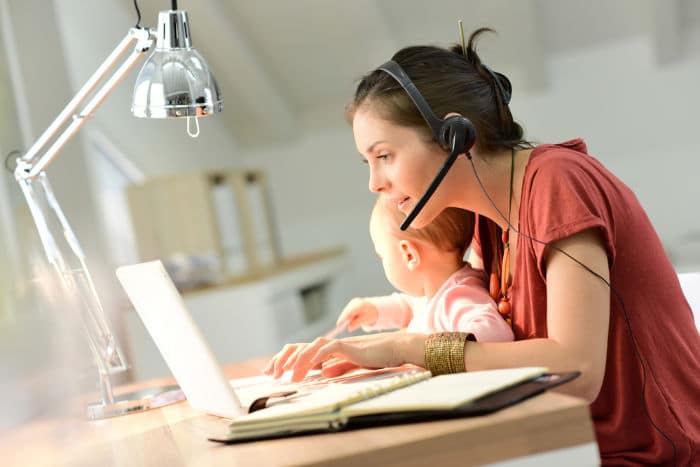 £10 BONUS OFFER: Earn easy cash by watching videos, playing games, and entering surveys.

Get a £10 sign up bonus when you join today.

Join Swagbucks here >>
There is a lot of change happening at the moment and, on top of worrying about ourselves and loved ones, money has become a real worry.
The government has released guidance on how workers will be furloughed, which means you can get 80% of your pay (to a maximum of £2,500). When your employer furloughs you, you will not be able to work for them.
Self-employed people are also able to get 80% of trading profits.
Although your day to day expenses may be less as you won't be paying for travel to work, buying the odd coffee, or having a weekend shopping spree, making sure you've got enough money to see you through could be making you worry (it is us!).
To help see you through this turbulent time, you could look to get a second, part-time, temporary job.
Can you get another job while furloughed?
The government guidelines say that you can be "furloughed by one employer and continue to work for another".
Before getting another part-time job, it's essential to check your contract or with HR to see if you're able to have a secondary role.
Some contracts won't allow you to have a second job without permission, particularly if it's working for a similar company or doing a similar role.
It's wise to check first as you wouldn't want to put your main role at risk.
Jobs recruiting now
Whether you're out of work and looking for a new job, or are after a temp job while you're furloughed to boost your household income, here are some roles advertising now for an immediate start.
These are specific jobs advertising new temp roles, but there are always plenty of genuine work from home jobs in the UK all the time.
Homebased call centre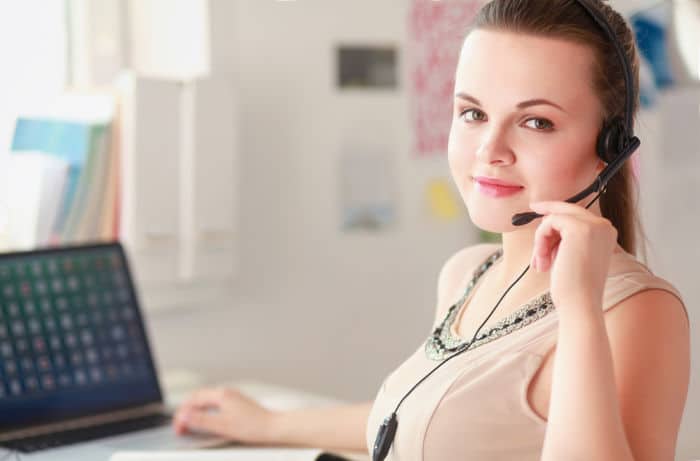 Sensée is recruiting for 1,000 new UK work-at-home contact centre jobs.
They are looking to recruit 500 new permanent and 500 new temporary positions due to growing demand.
Roles include Customer Contact Advisors, Team Managers and back office staff.
Sensée provides over the phone, webchat, text and social media customer service for clients like government agencies, Bupa and Hastings Direct.
They are looking for people to start immediately.
While some contact centre experience is preferred, it's not essential as training will be provided.
In a statement from Mark Walton, CEO of Sensée, he said:
"We urgently need new home workers to help our clients support their customers through the current crisis.
"Over the coming months, homeworking will have a crucial role to play in ensuring business continuity for private sector firms, as well as the effective management of citizen and business enquiries within the public sector."
You can apply today for the new roles at www.sensee.co.uk
Supermarkets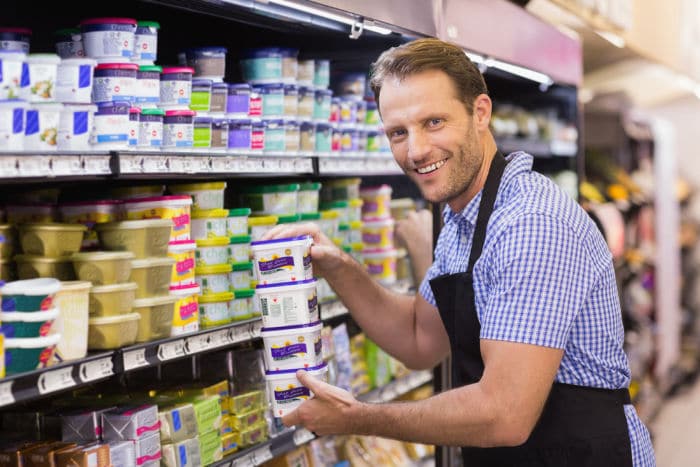 Pretty much all the supermarkets are looking to take on new staff, and thousands of new jobs have been created to help keep up with the demand for the food retailers.
Here's where you could apply:
Tesco
Tesco has created around 20,000 jobs, and some people have said they've been interviewed and offered jobs within hours of applying.
You can look to get paid around £7-9 per hour as a store assistant or £8-10 per hour as a delivery driver.
Apply at Tesco-careers.com
Asda
Asda is looking to recruit 5,000 temp workers across stores nationwide.
You'll get paid £9 per hour as a temp store picker.
You can apply at Asda.jobs
Morrisons
Morrisons has created 3,500 new jobs to keep up with food home deliveries.
There will be around 2,500 new store pickers and drivers, plus 1,000 new members of staff in the distribution centre.
The jobs will be hourly paid temp roles.
Apply here Morrisons.jobs
Aldi
Aldi is looking to recruit 4,000 permanent positions and 5,000 new temporary roles in both stores and distributions centres.
You'll be paid a minimum of £9.30, or £10.90 if you're working in London.
Apply at Aldirecruitment.co.uk
Lidl
Lidl is looking to recruit around 2,500 staff nationally.
The new job opportunities are available for Stock Assistants to help while it's so busy, with a minimum of a 4 week fixed term contract.
Interviews are likely going to be carried out over the internet, instead of face to face, to follow best practice with social distancing.
Various shifts need cover, and they pay £9.30 an hour, or £10.75 if you're based in London.
Apply here careers.lidl.co.uk
Co-op
The Co-Op supermarket will be creating around 5,000 store based temporary roles.
They are currently prioritising short-term temp jobs so that the application process is faster and you can get a job quicker.
Instead of having to apply using a long-winded online form, you can simply walk into your closest Co-op store and ask if they have jobs available. Alternatively, find your local store here and give them a call.
Find more jobs here jobs.coop.co.uk
They are also looking to recruit temporary 12-week contract roles in their funeral homes. To apply for those roles, visit coop.co.uk/funeralcarejobs
Sainsbury's
There are no specific plans to hire more staff, based on the high demand for food shopping, but there are still several positions advertised.
For fixed-term roles, Sainsbury's suggest you pop into your local store to find out the latest opportunities.
Apply here for other Sainsburys.jobs
Food delivery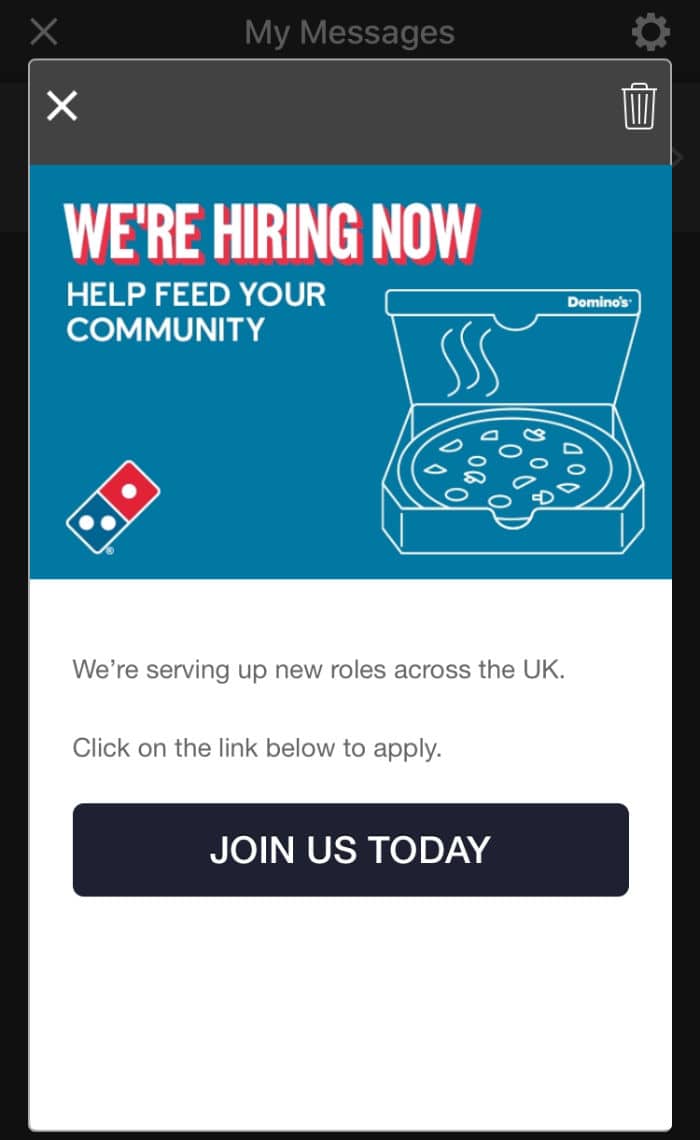 Shops and restaurants may be shut at the moment, but there is an ever booming takeaway trade.
You may not have the spare cash in your budget for a takeaway, but people who are still working from home may have excess money each month and fancy a treat.
The pizza place Domino's is looking for staff to work in their stores, as well as for people who can help with (contactless) deliveries.
To apply, you just need to enter your name, phone number and the roles you're interested in here; then someone will get back to you.
Also, look to see if Uber Eats and Deliveroo are looking for more delivery people in your area.
:: Come and join thousands of other savvy shoppers in the Reduce Your Supermarket Spend Facebook community to find out tips and tricks to save money on your food shop.
Enjoy this post? Why not also sign up to receive our newsletter.
We send out all the best money saving news and tips from the site, and as an added
bonus you'll get an exclusive £16 cashback from Quidco (new members only)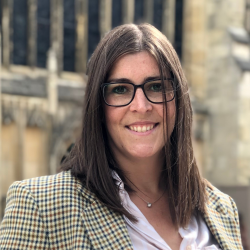 Latest posts by Naomi Willis
(see all)