Under the School Uniform Bill 2021, school uniforms will be more affordable for families, and branded items will be kept to a minimum. Schools must follow the guidelines to keep the prices of uniforms lower.
Instead of being forced to buy more expensive branded clothing, parents can buy cheaper supermarket/high street clothing instead, following a change in the law.
This can easily save households hundreds of pounds a year!
The average cost of a secondary school uniform is £337 for each child and £315 for primary aged children, according to The Children's Society.
Under the new Education (Guidance about Costs of School Uniforms) Act 2021, schools must consider much cheaper high street alternatives, look to get the best value from supplies and avoid having one sole supplier. This will help parents make sure they get the best overall value.
The guidance will apply to Academies, maintained schools, non-maintained special schools, and pupil referral units in England and Wales.
There is also a suggestion to encourage second-hand uniforms, which I know many schools and PTAs already do.
While Parliament passed the law on 29th April, guidance will be published in the autumn this year. It will focus on making sure parents get the best value for money.
What happened before?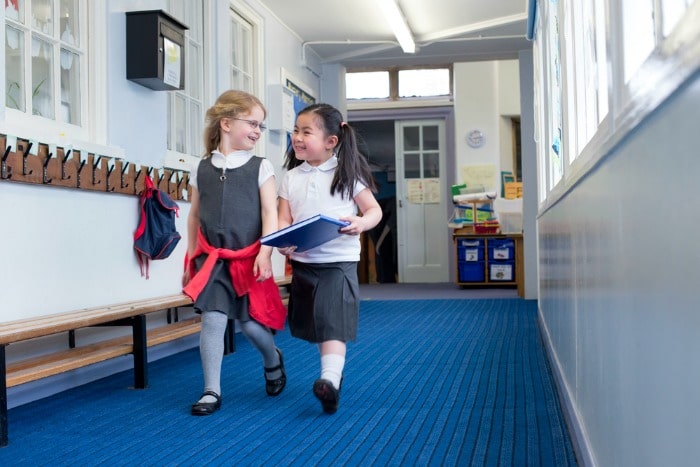 You may not have realised, but there was guidance previously about school uniform, but it was non-statutory. This means that schools could ignore it if they wanted. And many did.
Schools then chose whatever school uniform they wanted. This could have some kids wearing branded blazers, ties, jumpers, shirts, specific trousers and skirts, plus PE kits.
And the costs were high!
I mean, why does a kid need to wear a specific shirt with a logo on them (£25 – £30 a pair) when you can get a twin pack of shirts from the supermarket for £6?
I get that uniforms give identity, and the other arguments they give, but it's at too high a cost.
When looking at secondary schools, it's horrible to think that some parents were put off sending their child there because of uniform costs.
However, it's sad to know it's true. You'll know it'll cost an arm and a leg to send your kid to a school with fancy branded stuff; parents don't have the money, so pick a cheaper school.
This change in law will mean that no family is prevented from applying to the school they want because of uniform costs and will make it fairer for everyone.
School Standards Minister Nick Gibb said:
"School uniforms are important in establishing the right ethos in a school. They also help to improve behaviour and a sense of belonging and identity. But we want to be sure they are affordable for parents.
"This new law will help to save families money and ensure the cost of a blazer or shirt is never a barrier to accessing the best possible education."
Can I get help with school uniform costs?
If you're struggling to pay for school uniform, there are school uniform grants available from the government, but it's a bit of a postcode lottery.
We've also found other uniform grants in the past, although you usually need to receive certain benefits.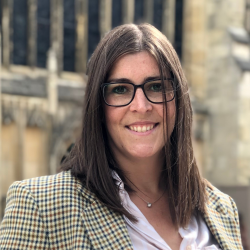 Latest posts by Naomi Willis
(see all)