Amazon Prime is not just about getting stuff delivered for free.
Paying an annual fee of £79 per year sounds expensive, so we've reviewed what's on offer with the whole membership to see if Amazon Prime is worth the cost?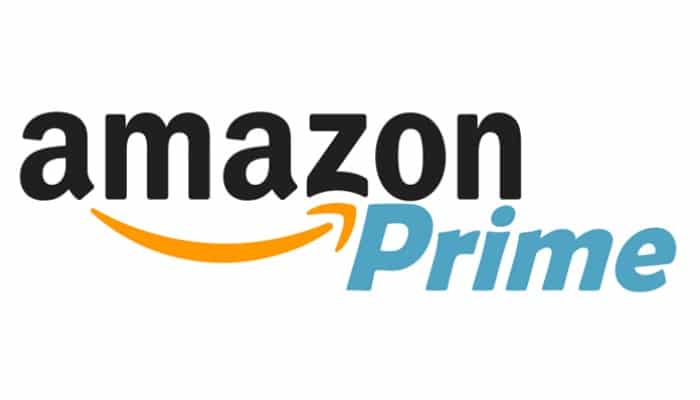 £10 BONUS OFFER: Earn easy cash by watching videos, playing games, and entering surveys.

Get a £10 sign up bonus when you join today.

Join Swagbucks here >>
Our verdict on Amazon Prime
Is Amazon Prime worth it? We think it is – especially if you are using it for more than just delivery. For just £6.58 per month (£79 annually) you're getting fast and free delivery, Prime Instant Video, and access to exclusive offers on Prime Day to name just a few of the services. That for us more than justifies the cost.
If you're still unsure, then go ahead and try the Amazon Prime 30 day free trial. You've got nothing to lose.
Amazon Prime 30 day free trial for new customers
First up, remember that you can get a free trial of Amazon Prime membership for 30 days. Once the 30 days is up, you can either cancel your membership or continue to start paying.
Start your free 30 day Amazon Prime trial here
What do you get with an Amazon Prime membership?
Amazon Prime is more than just a few shopping perks – there are so many added benefits to having an Amazon Prime account. Everything below is also available with the free trial.
Are you ready for this? Here's what you get with Amazon Prime:
Free one day delivery: Unlimited One-Day Delivery on millions of items, Same-Day Delivery and 1 and 2-hour delivery slots in select areas.
Prime Video: Unlimited streaming service of thousands of movies and TV shows with Prime Video.
Prime Music: Stream a growing selection of over two million songs. Unlock 40 million songs with Amazon Prime Music Unlimited, plus get an exclusive discount.
Prime Reading: Unlimited reading on any device, with over a thousand books, magazines, comics, articles, Kindle Singles, and more.
Amazon First Reads: Choose one Kindle book of the six Editors' Picks each month for no additional cost.
Prime Early Access: members get 30-minute Prime early access to Lightning Deals.
Prime Photos: Secure unlimited photo storage with anywhere access.
Twitch Prime: Ad-free Twitch viewing, Twitch subscriptions and more.
Member Exclusive Discount: Get an exclusive discount on pre-orders, including collector's editions, for box games for PC, PlayStation 4, XBox One, Wii U, 3DS and more.
Household: Share select Prime benefits with another adult in your household.
Amazon Family: get 20% discount on nappies and baby food subscriptions.
Amazon Fresh: same-day access to food prices at least 9% cheaper than other supermarkets.
And last, but certainly not least, you'll get early access to Prime Day where you can grab some fantastic products at a heavily discount price.
Read further down for a fuller comparison of each of the services.
How much does Amazon Prime membership cost?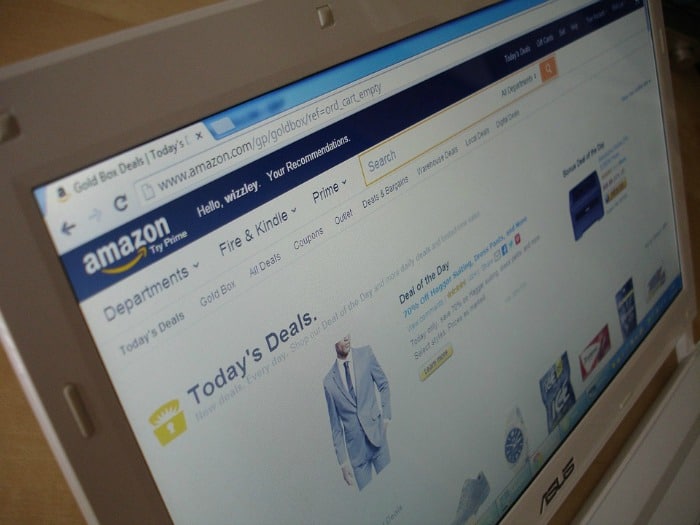 Once you've finished your Amazon Prime 30 day free trial, you have two options.
You can pay an upfront annual fee of £79. This will give you all the benefits of an Amazon Prime membership for an entire year.
If paying upfront will be tough on your budget or puts you off, you can choose to pay Amazon Prime monthly. Paying monthly will cost you £7.99 per month, which works out at £95.88 a year.
Paying monthly is more expensive overall versus paying a one-off fee, but it can be easier to manage the smaller costs, and it gives you the option to cancel from month to month if you need the cash for something else.
Keeping your membership as monthly will still get you all the same benefits as paying annually, it just helps spread the cost over the year.
Is the Amazon Prime membership worth buying?
Whether or not Amazon Prime is worth the money depends on how much you'll actually use it.
If you order through Amazon, whether that's stuff for yourself, gifts for birthday and Christmas, or even order your groceries from Amazon, then it will start to pay for itself straight away.
And that's not taking into account all the other stuff that gets thrown in for the price.
How much would you normally spend instead?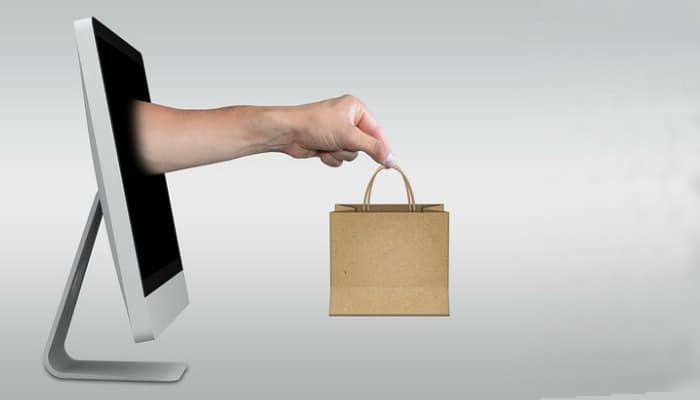 Will you use all the benefits of Amazon Prime? While the thousands of free eBooks might sound great for you, you may never use Twitch or want a discount on pre-ordered games.
So, let's look at how what you get with your Amazon Prime membership and how much it could cost you.
Amazon Prime Delivery Options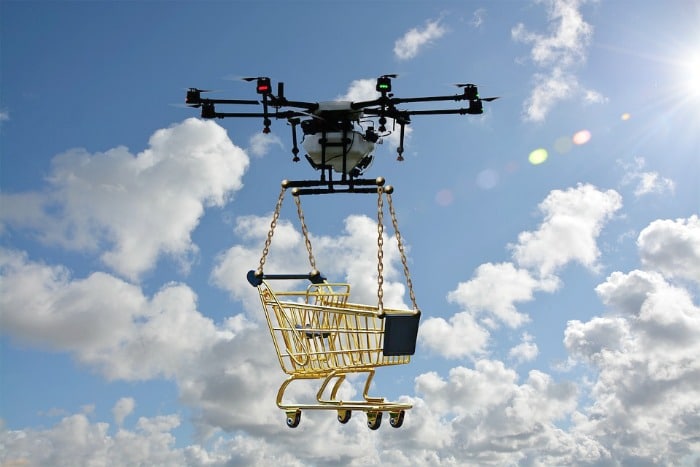 If you're only going to use Amazon Prime for deliveries, and you've taken the £79 annual plan (to make things easier), you will need to have 18 deliveries (at £4.49 for standard delivery) to make it worth the money over the year.
With Prime, if you just want to order something small and random (the kind of thing you used to be able to pick up from Woolworths!) then having free delivery from Amazon Prime is great.
You get to choose different free delivery options:
Unlimited Free One Day Delivery on millions of eligible items at no extra cost. Depending on the time of day that you place your order and your delivery address if in stock it'll be dispatched that same day and delivered the next day.
Unlimited Same-Day (Evening Delivery) on eligible items to eligible postcodes at no extra cost.
No-Rush Delivery provides 3-5 business day delivery with a promotional credit to use another time.
Without Prime membership, you can get free delivery from Amazon, but you need to spend at least £20 and it needs to be an eligible item. With this in mind, if you're just under the £20 total, there are plenty of cheap items you can add for the free delivery threshold.
One-day delivery costs £5.99 without Prime and arrives the next day and the same-day delivery costs £6.99 a time. Standard/no-rush delivery will cost you from 99p – £4.49 depending on what you've ordered and the weight of the package. It'll arrive in one to two business days.
If you have Prime you will likely change how you order. Instead of storing things in your basket, waiting until you hit £20, you will be able to order stuff here and there. It'll be perfect for those moments like when you've got a last-minute kids party, but don't have a chance to get to a shop.
Grab massive discounts on the Amazon Prime Day special two day event

Once a year, Amazon hold a special 'Prime Day' savings event, exclusively for Amazon Prime members. Normally held on a weekend in October, the two-day event sees Amazon slash prices on hundreds of products across all categories.
The event not only gives you the opportunity to grab a bargain, but it also gives small and medium businesses across the globe a massive boost. Keep a look out for the next Prime Day announcement as there really are some great deals to be had.
Amazon Prime Instant Video Streaming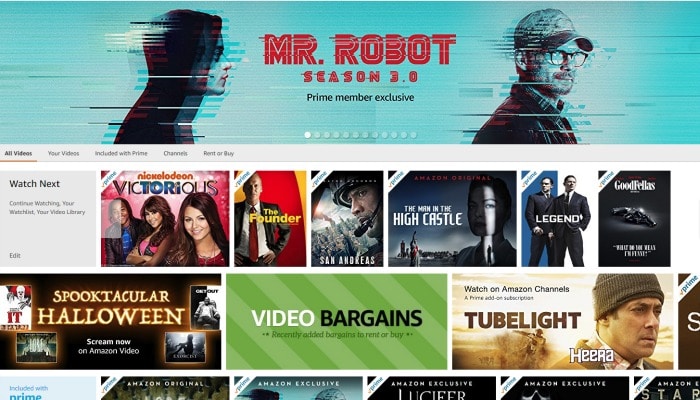 When you compare the cost of Amazon Prime Video to other providers, it comes out exactly the same. The streaming service allows you to access thousands of movies and TV shows to stream, anywhere, anytime.
When you split the Amazon Prime cost of £79 over 12 months it works out at £6.58 per month which is only a little more than Netflix at £5.99 per month and a lot less than NOW TV at £9.99 for films and £7.99 for TV/entertainment.
But, then you need to add in that you get free delivery, Amazon music, and free eBooks which makes it far better value.
Pssst…why not also find out about these awesome NOW TV offers, oh and get Netflix for free too!
Amazon Prime Instant Video (on its own)
If you really don't think you'll use any of the other benefits from having an Amazon Prime membership, Amazon does allow you to have Prime Video on its own.
This means, you can have access to thousands of films and TV programmes, but won't be able to have free delivery, music, discounts etc.
The cost of Amazon Prime Video is £5.99 per month, which works out the same price as Netflix. There is also plenty of decent films and series to binge on.
Try out a 30 day free trial of Amazon Video here.
The way I see it, for only £2 more, you get all the other stuff.
To put it into perspective, if you order just once on Amazon their standard delivery on most items is up to £4.49 so taking the £7.99 Amazon Prime option is well worth it.
Stream your favourite songs with Amazon Music Unlimited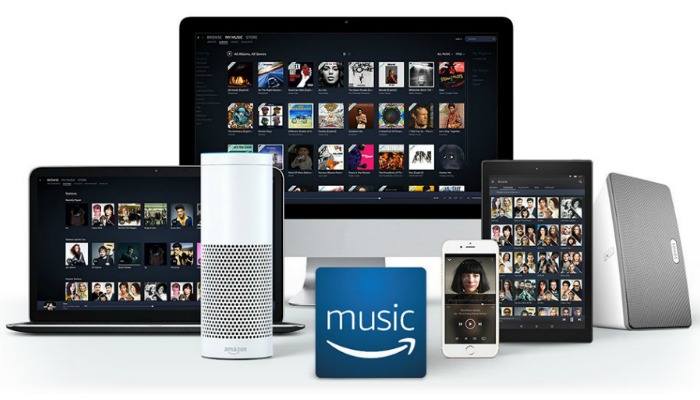 Prime Music gives you access to two million songs, with no adverts.
You can use Spotify for free music streaming, but you will need to be prepared to put up with regular adverts.
With Prime Music, you can listen to your songs through the Amazon website, using their app, on an Echo and can even create your own playlists of your favourite hits.
As Prime members, you can choose to upgrade your music to Prime Music Unlimited. This will give you access to 40 million songs!
You will need to pay to upgrade the membership, but it's discounted for Prime members. It will cost you an extra £3.99 per month for Amazon Music Unlimited if you want to listen on your Echo or £7.99 a month for an individual plan (£9.99 for non-Prime).
It does work out cheaper than Spotify and Apple Music premium which cost £9.99 a month each. And, again, with Amazon Music Unlimited as part of Prime, you also get your free delivery, free eBooks and photo storage on top.
You don't need to upgrade though, and remember there is a free trial.
Fill up your cupboards with Amazon Grocery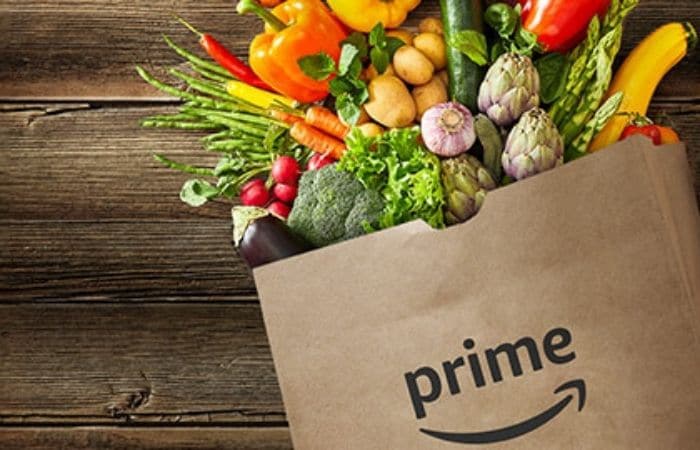 Want to save money on your supermarket bill? Who doesn't?!
You can order food via Amazon Grocery and can get a range of low-priced groceries and household products.
The costs are really competitive and you'll get the same or better prices than you could get at ASDA, Tesco, Sainsbury's and Morrisons. So, this will see you saving money on your regular monthly spending.
We've done a comparison with other supermarkets like Asda and Tesco to see if Amazon grocery is cheaper
You can also get same-day full grocery shop with Amazon Fresh. It's not available in all areas as yet. If it is, you can get free same-day delivery with Amazon and Morrisons. They stock a cheaper Amazon basics brand too.
Settle down with Amazon Prime Books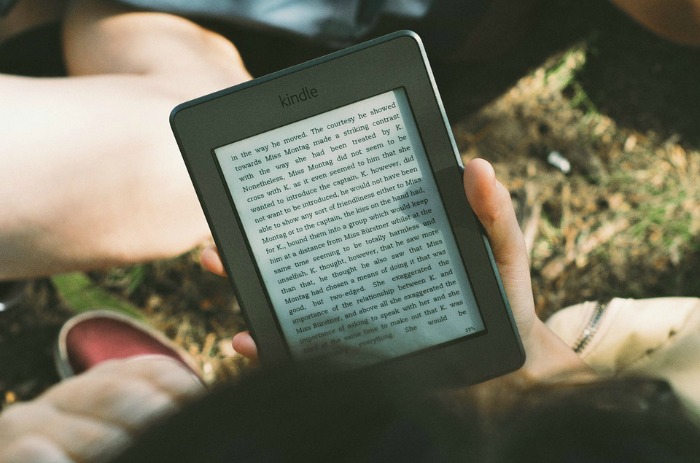 Are you an avid reader?
There are thousands of free eBooks you can read as part of having Amazon Prime.
You get:
Kindle Owners' Lending Library which gives you access to borrow one popular, best selling book per month at no additional cost. There are over half a million books to choose from! Learn more about Kindle Owners' Lending Library.
Kindle First gives you early access to download a new book every month at no additional cost from the Kindle First picks.
Prime Reading: You can borrow books, magazines, and more from the Prime Reading catalogue and read them on your Fire tablet, Kindle e-reader, or the Kindle reading apps for iOS and Android.
Well, to truly save money it's best to head to the library as they're free. (If you can't get there, many libraries also offer eBooks too).
However, if reading is your hobby, books can be expensive. With Prime Reading, you can read all sorts of older and smaller known titles, but you can still catch up with more recent hits by using the Owners' Lending Library.

Unlimited picture storage with Prime Photos
What if you lost your phone? All your precious photos are memories stored on the device, and getting round to printing them out just doesn't seem a priority anymore.
With Amazon Prime, you get access to Prime Photos which provides secure and unlimited photo storage in Amazon Cloud Drive.
You also get 5 GB of storage for videos, documents and other files. You're able to add up to 5 people in a Family Vault.
If you were to pay for this directly, they offer 100 GB of storage for £16.99 a year.
Watch your favourite streamers ad-free with Twitch Prime

You may not be into video gaming or Fortnite, but is someone in your household?
They will be delighted if they can use Twitch.tv ad-free! Twitch allows you to watch live streamers digital video broadcasts.
You'll also be able to get discounts on physical game pre-orders, bonus in-game loot and content each month (which is essentially priceless).
Big savings with Amazon Family
Create an Amazon Family profile and you'll be given access to exclusive deals.
You will also be able to get up to 20% off nappies and baby food subscriptions! With the number of nappies babies go through, this is quite a saving!!
This is a great added benefit and is just there to save you money – if you find yourself buying nappies a lot.
Sharing your Amazon Prime Membership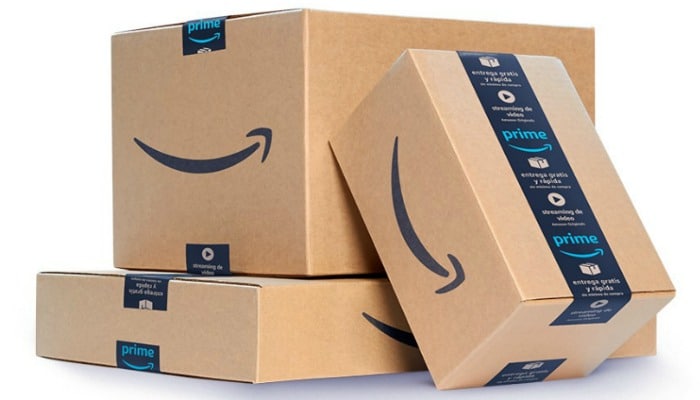 To top it all off, Amazon Prime members can share the following services between two different account holders:
Amazon Prime delivery benefits
Prime Video (streaming only)
Kindle Owners' Lending Library
Early access to Lightning Deals, and
20% off nappies subscriptions
This way, you can save the cost of paying for Amazon Prime twice.
How to cancel your Amazon Prime membership
If after giving it a go you've decided it's not for you, you're able to cancel Amazon Prime easily.
Log into your account, go to Your Prime membership and choose "end membership" then follow the instructions on the screen.
You won't then get charged again.
Even once you've cancelled your membership, you're able to restart it back up any other time (maybe it'd be more useful coming up to Christmas if you get a lot of deliveries?)
---
Read next: Amazon Discount Tool – 80%+ Savings on Thousands of Hidden Products!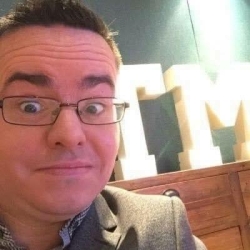 Latest posts by Ricky Willis
(see all)