We're into week two of our fakeaway meals and are as hungry as ever.
Firstly, as a catch up, here are the details of what the fakeaway is and the rules we have set.
When we used to have a little more money, there was nothing we liked better than ordering a pizza and a couple of side dishes. However, without voucher codes, a pizza takeaway can easily add up to £40 for a family of four!
Here is Skint Dad's take on a Saturday Night Fakeaway pizza.
________________________________________________________
Fakeaway 19th October 2013
"x2 12" Skint Supreme Pizzas, Sticky Wings and Potato Wedges"
Total Cost £4.68 for a family of 4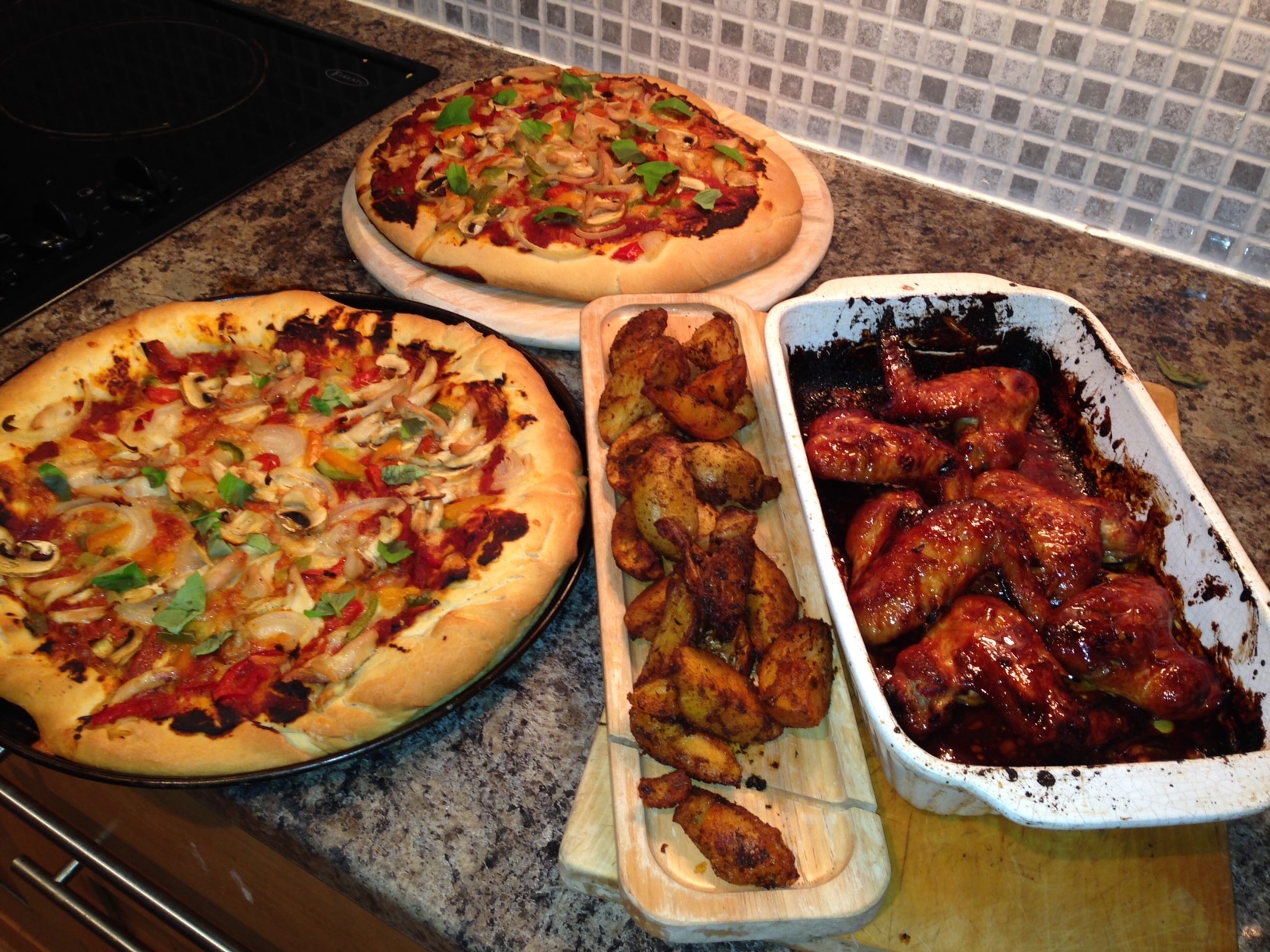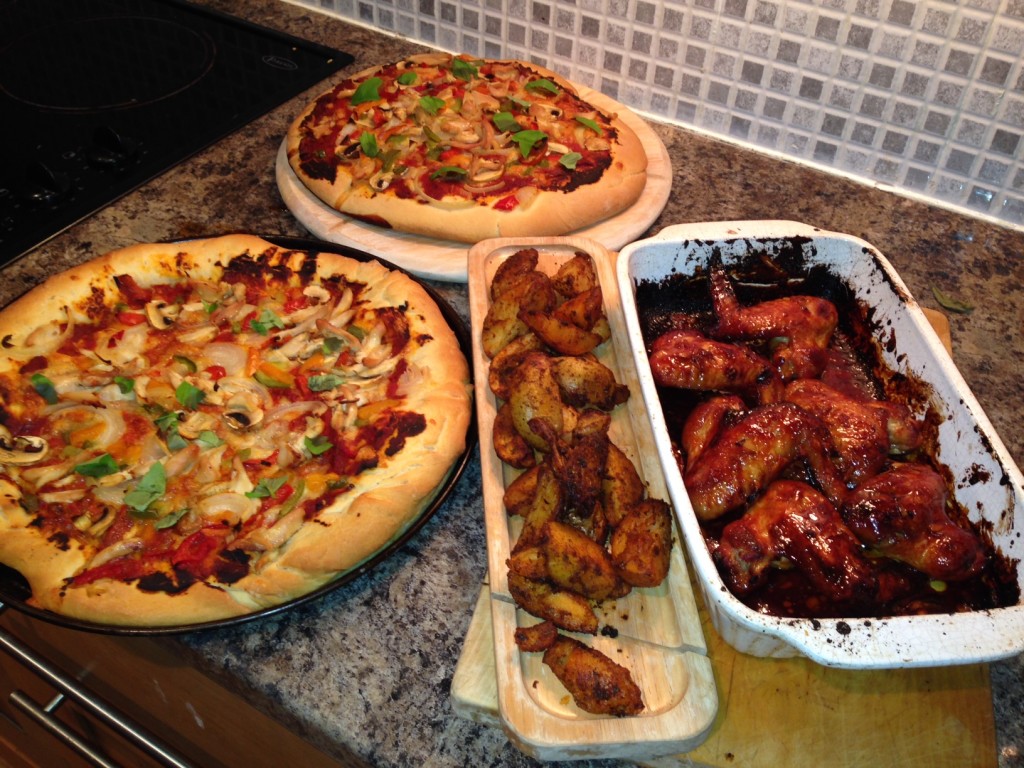 £10 BONUS OFFER: Earn easy cash by watching videos, playing games, and entering surveys.

Get a £10 sign up bonus when you join today.

Join Swagbucks here >>
Ingredients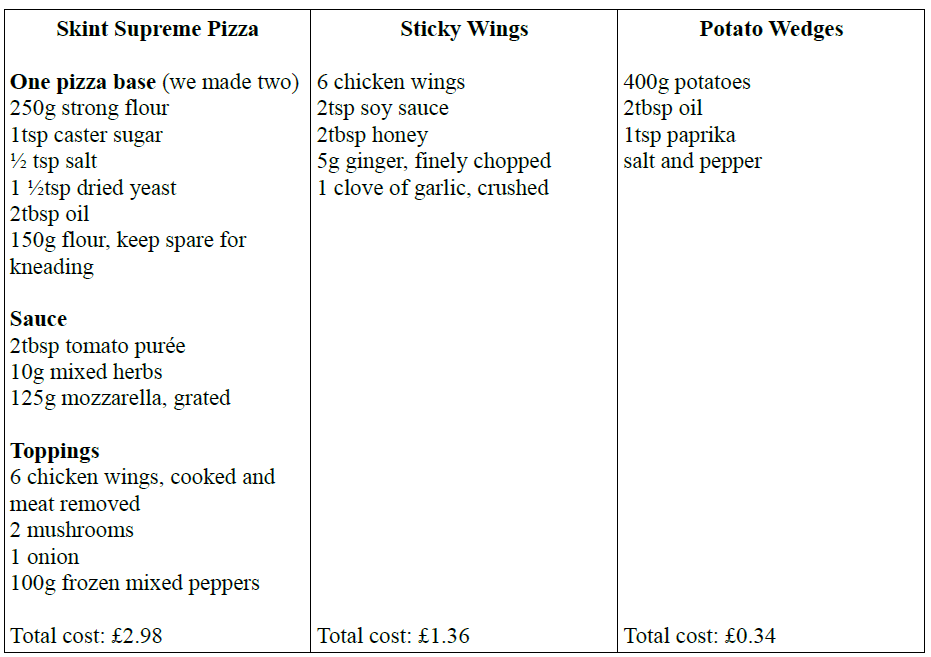 All ingredients used were either supermarket own brands or the lowest price.
We calculated the cost of each of the ingredients separately by looking at the item's total value, then working out what the amount we would need. For example, mixed herbs are £1.39 for 100g, for a 5g teaspoon full it would be 7p (£1.39/100 x 5 = 0.0695).
We own our own basil plant so this was not included in the cost.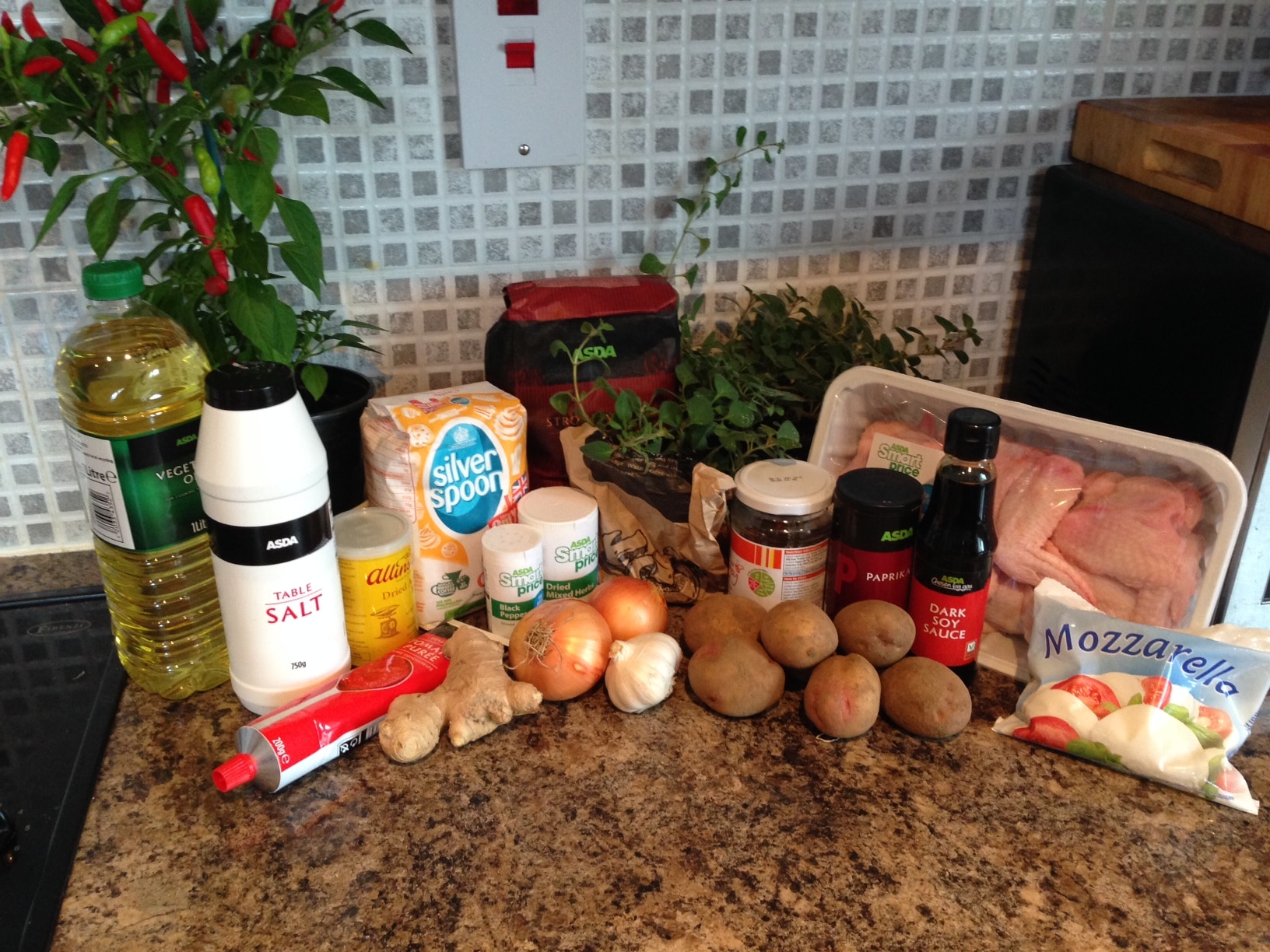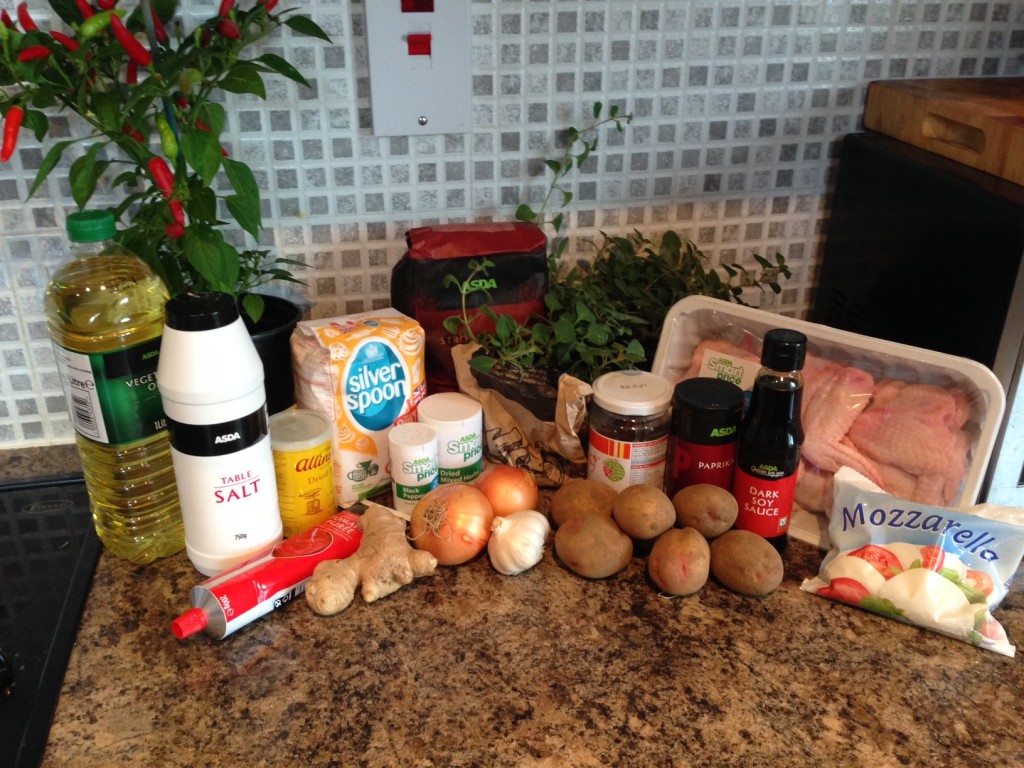 Sticky Wings
Slash the chicken a few times with a sharp knife and place in a bowl.
Mix all the other ingredients and pour over chicken. Place in fridge for an hour (minimum) to marinade.
While marinating, you can start to prepare the dough for the pizza bases.
Preheat oven to 190 C / Gas mark 5.
Place chicken on tray and bake for 15 minutes. Keep the leftover marinade to once side.
Take them out of the oven, turn over and coat with the remainder of the marinade.
Cook for a further 20 minutes, basting with marinade from the tray at 5 minute intervals.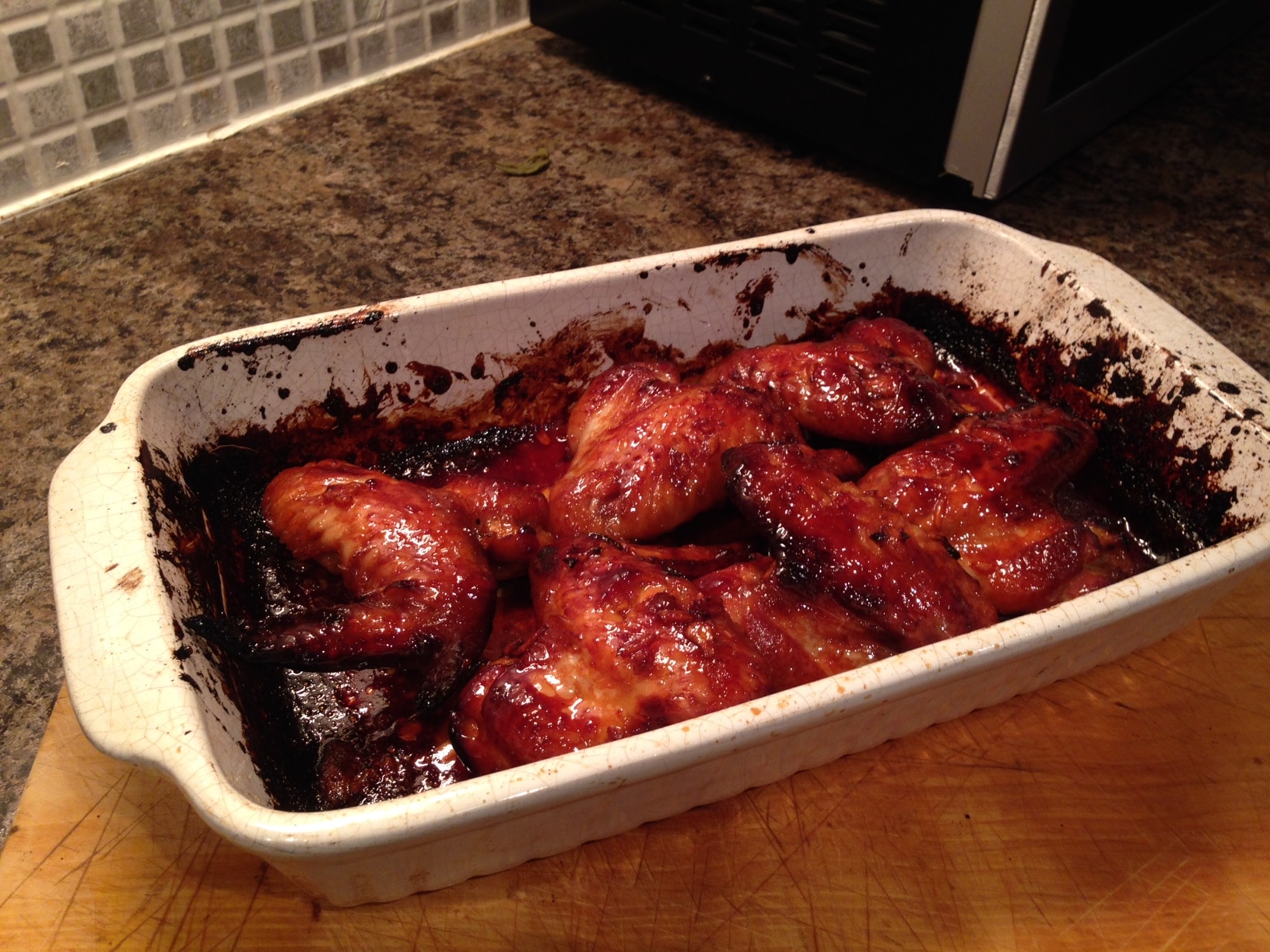 Skint Supreme Pizza, topped with chicken, onion, mushrooms and mixed peppers
Before starting to prepare the pizza bases, cook the 6 chicken wings in the oven for 30 minutes to be used for the topping. This allows time for it to cook and to remove the meat from the bones.
Prepare one base at a time
Take 175ml hand warm water and add sugar, salt and yeast.
Whisk with a fork for 5 minutes until everything has dissolved then put to one side for 5 minutes with cling film over the top. You are aiming for a nice froth to appear on top of the yeast.
Meanwhile, sift the flour into the bowl and make a well in the middle.
Add the yeast and oil to the to the flour and mix well.
Turn out onto a floured surface and knead for 10 minutes. It can get sticky so keep the flour to hand and use a little more as required.
After 10 minutes, put in an oiled bowl and cover with a tea towel.
We did this twice, as we wanted two pizzas.
Leave to one side for at least 30 minutes to allow the dough to rise (roughly double in size).
Start to prepare the potato wedges
When ready, put onto a floured surface and roll out to desired shape and size, a few cm in thickness.
Mix the purée and herbs together and spread out over the pizza dough.
Put the sticky wings and potato wedges in the oven.
Add the cheese and toppings to the pizza base.
Bake for 30 minutes at 190 C / Gas mark 5 until the base is cooked.
Potato Wedges
Give the potatoes a good wash under the tap.
Cut into quarters and pop into a pan of boiling water for 8 minutes to part boil.
Drain the wedges, place in a tray and add the oil and seasoning. Gently mix to coat the potatoes in all the seasoning.
Pop in the oven and bake for 35 minutes at 190 C / Gas mark 5, shaking at least once halfway through cooking.
Serve all together and enjoy!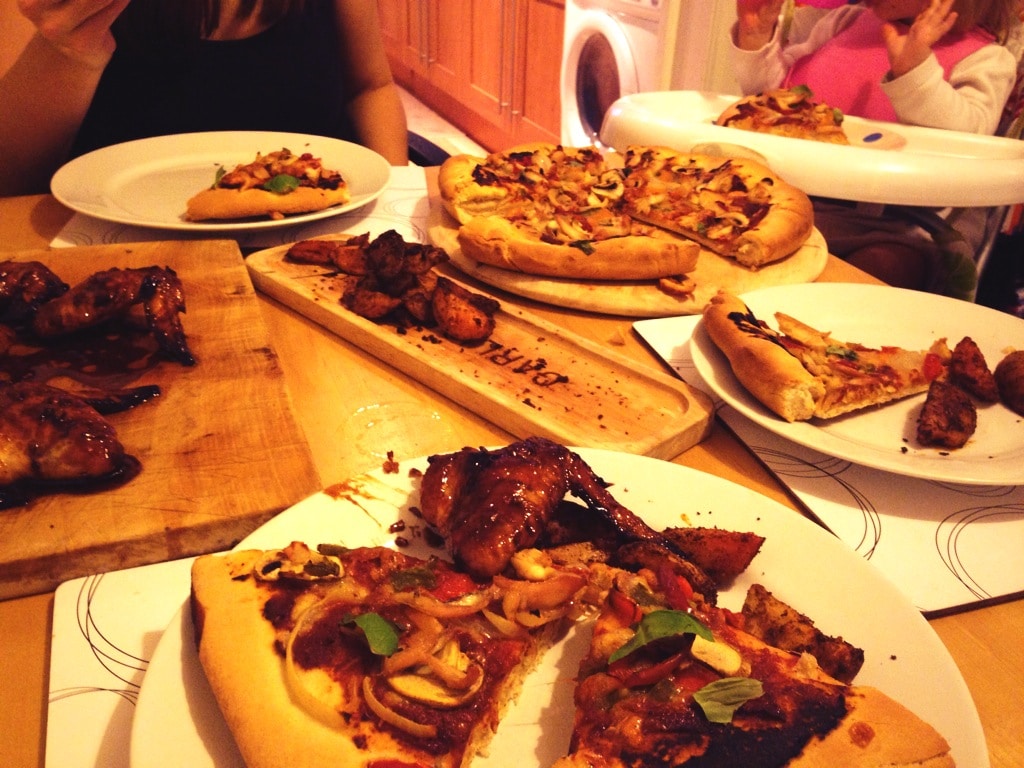 ________________________________________________________
Another fakeaway recipe enjoyed by everyone!
D wanted to help a lot this week and there were a number of different things that she could do. She was a little slow in the kitchen but we managed to complete and serve all three dishes at the same time.
Allowing her to be involved gave her a chance to learn something new and some skills for the future. She really enjoys getting stuck in and she thinks she makes the food taste better!
I was absolutely stuffed after eating this! My favourite was the sticky wings. They were so moorish and had us licking our fingers and lips for ages afterwards.
It surprises me how easy and cheap this was to make and I am shocked at how much money we have wasted in the past on takeaway pizza. It always seemed more convenient to order in but we found that it is much better to make your own, especially if you can get the children involved as well. Also by making everything from scratch like we did, we knew exactly what ingredients were used.
All pizza takeaway menus have now gone in the bin, along with the last few pizza crusts that we couldn't force ourselves to eat.
As an added bonus, we used the leftover bones from the chicken wings we used for the topping and threw them in a pan to make chicken stock.
If you enjoyed this recipe you can check out our other mouth watering fakeaways here.
Enjoy :-)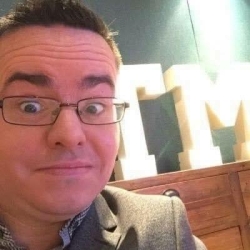 Latest posts by Ricky Willis
(see all)