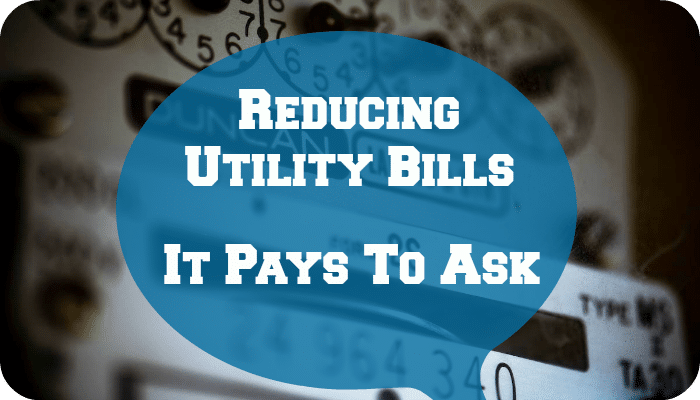 £10 BONUS OFFER: Earn easy cash by watching videos, playing games, and entering surveys.

Get a £10 sign up bonus when you join today.

Join Swagbucks here >>
When you have to live within a tight budget, everything you do needs to be audited. If we have to spend extra money on one thing in a month, something else has to give and it's usually the food bill that gets hit first not the utility bills.
The cost of rent and council tax are fixed and there isn't anything we can do to reduce these monthly bills (other than move somewhere smaller but then we have the cost of actually moving which is a huge chunk, and there aren't that many cheaper properties).
Utility bills like the phone, water, gas and electric, that are normally a fixed cost, we can try to reduce these, either by cutting back on usage, changing providers or renegotiating the current charges.
Last week, we did just that. We looked at our outgoings, and decided we needed to try to cut back some more. So with a phone call and few internet searches, we saved £24 a month on two different utility bills, which doesn't sound like a great deal but that's £288 per year (enough for a weekend break at Butlins with the kids!).
Energy Bill
We have been with our energy provider for just shy of a year and track our usage monthly. We have gas and electricity from the same provider as duel fuel (as it was the cheapest rate at the time). Every month we (or actually it's Skint Mum's job) head to the meters, take a reading and then submits them online.
Doing this, we can track how much gas and electric we've been using each month, and can explain to Daniella about our usage and it's a good excuse to give her a lesson on what we actually use gas and electric for (and why she should be turning the lights out when she leaves a room!).
Now although our utility bill was put up by quite a chunk about three or four months ago, our usage was dropping. I know that during the warmer months we won't use as much energy anyway but, I don't think that the spike in the bill justified our usage, even as an average over the whole year.
With a bee in my bonnet after seeing another month of lower usage, I decided to do something about it; I was changing providers – or was I?
How to Search for Lower Cost Utility Bills
My first thought was to just change providers, get a cheaper deal with someone else. It would be easy and, after having a look around, it wasn't too hard.
First of all, I made a note of our average monthly energy usage. Knowing these figures makes getting quotes a lot easier.
Before even making a comparison of any other providers, I headed over to Top Cashback and Quidco. Although they are not energy providers, they do pay cashback when you make purchases through their links.
When ever I do a search for energy providers, I use uSwith and both Top Cashback and Quidco offer cashback when you make a switch through them.
Each one offers slightly different amounts depending on the offers they are running at the time. The most I could get at the time was £29 cashback by going through their link.
Now at uSwitch, to get a comparison of the energy providers and costs, I just entered my postcode, and energy usage then uSwitch gave me a list of companies and their costs. I could toggle the options to work out if staying on dual fuel or changing the way I paid (eg monthly direct debit or quarterly) worked out cheaper.
The cheapest option was to stay on a monthly direct debit and to remain with dual fuel. All in all, the one at the top of the list came in at about £70 per year cheaper than I was paying at the moment, plus the £29 cashback. Brilliant!
But, before clicking the button to confirm, I decided to give my current provider a try.
I went back onto their site and, after a few clicks and checks, I could lower my utility bill by £117 per year.
Even with the cashback added on the first quote, staying with my other provider worked out a lot cheaper. Plus, as the annual bill had come down substantially, I was able to lower my monthly direct debit.
By entering into a new plan, if I leave before September 2015, I may (may is their wording, I think they mean must) pay £30 for gas plus £30 for electric as a cancellation charge. However, if after a number of months, I compare prices again and can bring the annual cost down to more than a £60 saving, I may consider leaving them and paying an upfront fee as it won't leave us any worse off.
TV, Phone and Broadband
The second saving we made was on the cost of our TV, phone and broadband. We are with Sky and joined on one of their great offers, with a half price broadband deal and a voucher for £50 at M&S, I think.
We have been talking for a while about getting rid of all the services (24 had just finished airing on Sky 1 so I was finished with TV ;-) plus we don't really watch too much TV anyway).
Before calling in, we did a little research to see what other TV & broadband deals were available on the market – and there were a lot of good offers and if we were new to Sky, we'd pay less than we were at present!
With all the prices and details to hand Skint Mum called them.
Now there is one thing I don't get when you ring through to a call centre. I find that different companies handle things in different ways (or maybe I've spent too much of my time on hold and have given this too much thought).
Some companies think that if you are calling to leave that you are a priority customer and that you will speak to their specialist team who can try to offer you a deal to stay.
There are other call centres (Sky are one of these) who keep you on hold for so long that you forget why you're calling and give up – thus not leaving and saving the company having to have a retention team. Or maybe they were just very busy on a Saturday morning (?)
After waiting ages on hold, Skint Mum explained that we were cutting back our utility bills and that the half price broadband deal was coming to an end next month. We were going to have to cancel the whole package, unless they could give us a better deal.
With a few taps on her keyboard she was able to offer us a similar deal but didn't actually save us any money.
Slightly disappointed, Skint Mum pushed again and explained that on Broadband Choices, we could get the same package for a whole lot cheaper, or go to one of their competitors and save money. The Sky representative wasn't really having it and again offered us the same price.
With one last push, Skint Mum queried whether if she cancelled she obviously wouldn't be able to sign up for another 12 months but, if her partner (me!) signed up instead, she asked whether we could then get the better new customer deal.
With some more keyboard taps, she put me on hold this time.
Not very long later and she offered a deal which was £1 cheaper than the price I had in my head. Trying not to sound too chuffed, we accepted the new package and saved some more off our monthly bill.
Two cups of tea, one phone call and a few internet searches later and we were £24 per month better off – staying with the our current providers.
That's all fine and dandy but it concerns me that other are not doing this too. When was the last time you checked what tariff you are on with your energy suppliers? Can uSwith get you a saving?
Have you looked at your broadband provider recently? Is there a saving that could be made?
New Customer Service?
I know that companies don't want to lose out on unnecessary profit but, would it not be better customer service for these companies to contact us and say, "Hello, we noticed that you are paying quite a bit on your utility bills and if you move to this other tariff, you can save loads of money each month?"
And I would say, "Could I? Well thank you very much. I will tell all my friends and family how great you are for trying to save me money."
And they will tell their friends and everyone will look at this company and maybe join it. Then spend their money there….and because it has more customers, they get the profits back for having to hire someone to make phone calls or send emails to customers who are paying too much.
Or am I just kidding myself?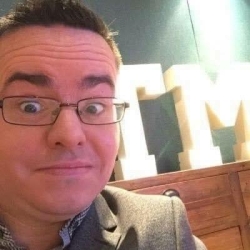 Latest posts by Ricky Willis
(see all)