Sainsburys has recently announced that they are scrapping their Brand Match promotion where you get a voucher if your shop was more expensive than Asda. Not all bad news as Tesco will start to accept them!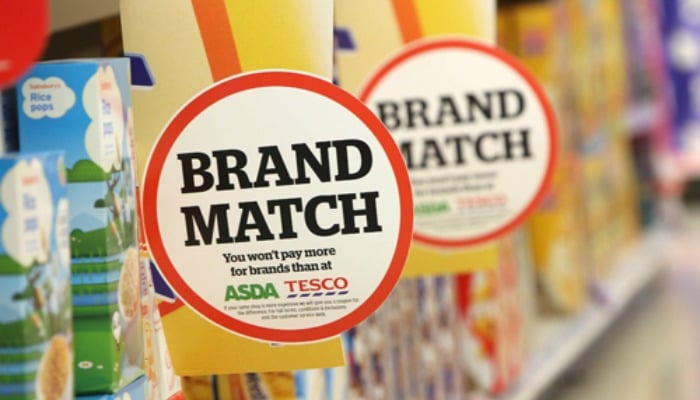 £10 BONUS OFFER: Earn easy cash by watching videos, playing games, and entering surveys.

Get a £10 sign up bonus when you join today.

Join Swagbucks here >>
Exciting times ahead bargain hunters. The war of the supermarkets is hotting up again!
For ages now supermarkets have offered us discounts if we could have got our shop cheaper elsewhere. Some take money off then and there which is great as you see a discount straight off.
Others give you a slip of paper to bring back with you next time. Problem for me is that I don't always go to the same shop week after week.
We can quite often go more than a month before we head back to the particular supermarket who gave us the discount voucher because we vary how and where we shop all the time! Some people may find it a bit crazy but I know quite a few people do the same thing.
So these future discounts are great for some but not really for me.
It's a funny week for vouchers and keeping up with where you can get your discounts.
Sainsburys scrapping Brand Match
Quite sadly, Sainsbury's hasn't long announced that it was scrapping their own Brand Match promotion which has been running for five years now. Their Brand Match currently gives you voucher to use in the future if you could get your shop for less at Asda. (It used to be at Tesco as well but they stopped this a while back).
The last ever voucher will be given out on 26 April 2016 and they have a two week expiry date for you to use them up at Sainsburys.
Tesco accepting Brand Match
But it's not all bad news!
While Sainsbury's are ditching their promotion, Tesco has opened up what vouchers it will accept and has now announced that it will take any Sainsbury's Brand Match money off vouchers in their stores.
Even though the last of the Sainsbury's Brand Match vouchers expire in mid-May, Tesco have said they'll accept the vouchers in their stores through until 30 June so you won't see your discount go to waste.
The Brand Match vouchers are going to be accepted in-store at any Tesco Extra, Superstore or Metro outlets. You will only be able to use one per customer and per transaction and you can't use them on fuel, tobacco or tobacco-related products.
While it's clearly a ploy to get new customers through their doors, savvy shoppers everywhere are no doubt delighted by the extra special offer we can take advantage of.
It's not all about the coupons
Don't get me wrong; I love a deal and a discount and do use vouchers to reduce my supermarket spend. However, I'm not an avid couponer and think there are loads of other ways to bring down your spend on groceries.
Without having to put in all the time and effort to collect vouchers, as a starting point, you can simply reduce your spend by:
Doing an audit of what's in your fridge, freezer and cupboards
Writing a meal plan based on what you've already got
Then buying only what's on your list (don't get tempted….)
Reduce your shop by spending nothing
We've been trialling no spend weeks recently and have managed to spend less than £10 a week on groceries by just using up ingredients in our freezer and buying a fresh loaf and milk as needed.
It's great to have a clear out and does wonders for our budget!
While it's not possible to do this every week (you'd run out of store cupboard food eventually), it's something that I think we could try to do once every six weeks.
If you're an avid supermarket bargain hunter be sure to join the Reduce Your Supermarket Spend Facebook community where we discuss all the best deals, new gizmos (have you seen the new Amazon Dash Button), and cheap recipes.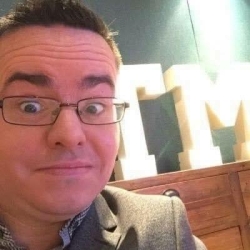 Latest posts by Ricky Willis
(see all)