Mobile phones are an expensive bit of technology and are so expensive brand new. Instead, look to buy a second hand mobile phone for far cheaper.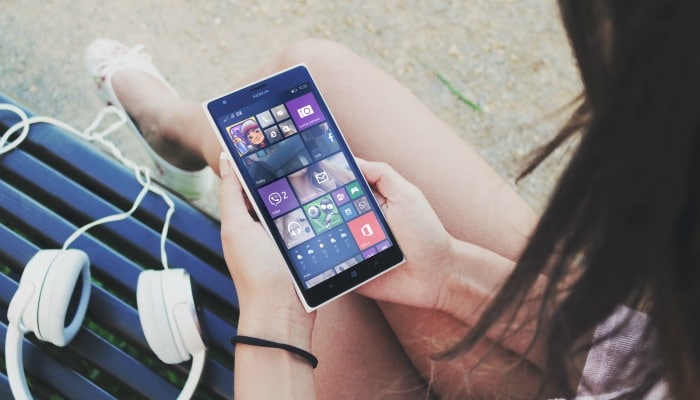 £10 BONUS OFFER: Earn easy cash by watching videos, playing games, and entering surveys.

Get a £10 sign up bonus when you join today.

Join Swagbucks here >>
There seems to be an ongoing argument with my children about mobile phones. While they know we live in a frugal household and understand how and why we live frugally, when it comes to a mobile, it all goes out of the window.
They want the latest, most flashy, and most expensive model. You don't have to be financially savvy to know that these phone on contract cost an arm and a leg!
So my thought turns to a SIM only option and it's great and far cheaper. But, then they need an actual phone for the SIM to go into and, again, the prices can be astronomical!
To make sure having a mobile phone works to their advantage (and my pocket!), second hand is the way to go!
Second hand mobile phone
When you start looking for a preowned mobile phone, it's not going to be a straight forward as walking into a shop and back out again. You need to be sure that the item you are buying is legit, will work and it won't end up costing you more money overall.
In the same way as buying a second hand car, you just need to make sure you do a little bit of homework to get a good deal.
How does the price compare for a used phone?
The whole idea of buying a phone that's not brand new is that it'll cost you a lot less.
It's worth doing some searching first to know how much the model you're after is full priced. Use this to work out whether or not you're getting a bargain. You may find that private sellers (if you see them on Facebook Marketplace, Gumtree or similar) may overinflate their prices as they want to have as much cash in their pocket as possible.
You also want to be conscious of the condition of the phone. If the phone is much newer then the asking price will be higher, but if it's covered in scratches then it will be lower.
As phones age, some last longer than others. An old Nokia "brick" in my kitchen drawer will turn on still if I ever fancy playing snake. However, the battery on my old iPhone 3G gave up totally in the first year of me having it. It's worth reading up on some reviews to see if your second hand phone will stand the test of time.
Be sure to read the full description of the item you're buying to understand if the price reflects what the phone should be worth
Is there damage to the mobile phone?
When you're not buying from new, you need to be prepared that the phone won't always be absolutely perfect. While some people look after their phones well and use screen protectors and cases, other people throw their phones into their bags or pocket with their keys (eeek!)
As part of your research, make sure you look at photos of the item and read the description to see whether they say the item is "like new" or if they describe any cosmetic damage.
You also want to make sure that the phone actually works! It may sound silly, but people try to sell off their faulty and damaged mobile too!
One of the best ways to know you're getting the best value is to find a mobile that has been fully tested and refurbished by the seller. This way, you'll know that the screen is ok, the buttons work, as well as the headphone, speakers and camera all work. A refurbished second hand mobile phone will be back as closely as possible to how the manufacturer made it (so it will almost be like new!)
Is it stolen?
All phones have a unique number assigned to them known as an IMEI. With this number, you are able to carry out a check to make sure that the phone has not been stolen.
There are checking services available, but some online databases will charge for this. If you are buying from a private seller, it's best to ask for the IMEI number before you part with any money and do a check. If they won't give you the number, then it may be worth questioning why….The best bit of advice is that if it doesn't feel right, then walk away.
If you buy the phone from a specialist second hand mobile phone seller, you will find that they carry out strict testing before even listing the device. At least that way, you'll know that the used phone you are buying will be safe and the decision to buy won't come back to haunt you.
Can a secondhand mobile be used on all networks?
Simply, a second hand mobile cannot always be used on all networks.
Some brand new phones are locked to a particular mobile phone network, but others do come unlocked which means you can use them on ANY network.
Choosing an option best for you, really comes down to what phone network you are with or are planning to be with. If it doesn't matter to you then you can pick anything.
However, if you think you'll change providers (like maybe you are with EE, but switch the SIM cards around to take advantage of o2 Priority Moments (get an O2 sim card here) then going for an unlocked phone will be a route you need to take. Keep in mind that unlocked phones are usually more expensive though as you're obviously able to do more with them.
What if it breaks down?
Whenever you get a new phone (or any electrical item for that matter), you'll have peace of mind knowing that it comes with a manufacturer's warranty.
This means that if the phone were to break down, stop working, or go wrong (usually within 12 months), the manufacturer will cover the cost of the repairs or will replace it for free.
When it comes to a used mobile phone, they will normally be outside of this warranty, so any faults or defects that occur will need to be repaired at your own cost.
The thing is, it's the not knowing that can be the issue. You'll never know when something goes wrong! It would be just my luck to buy something from a person down the road and for it to stop working a week later. I'll then be the one who had to fork out to pay for it.
However, if you look to buy a preowned mobile that has been refurbished, then it will come with a new warranty.
Not everyone will give the same warranty though. Some companies will look to give you far shorter periods of time than others, so when you buy a refurbished phone check to make sure that the new warranty is over a year.
When it comes to accidents, this won't be covered under a warranty. However, you could check to see if your home contents insurance would cover you, or if you have insurance add on with your bank account.
Need to get rid of your old phone as you're getting a new one? Find out what to do with old mobile phones.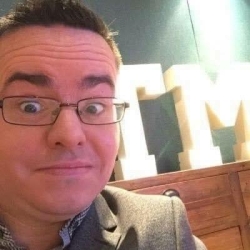 Latest posts by Ricky Willis
(see all)