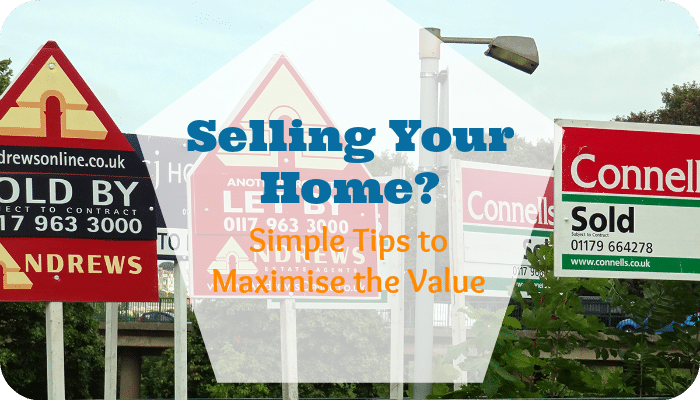 £10 BONUS OFFER: Earn easy cash by watching videos, playing games, and entering surveys.

Get a £10 sign up bonus when you join today.

Join Swagbucks here >>

For the majority of home owners their property is the biggest asset they have. Unless you are lucky enough that the first home you buy is suitable throughout the whole of your life; at some point you will want to sell and buy somewhere else.
So in perfect world you would own a house for a few years, pay off a chunk of the mortgage then sell the house for a tidy profit. As you and I know though, it's never normally that simple.
In this day and age people don't want to pay a penny more than they have to for anything. This includes holidays, cars, haircuts and yes you've guess it – houses.
The problem is that people are getting savvier and when it comes to a large purchase like buying a house they will try everything and anything to reduce the asking price.
There are things that can be done though to stop potential buyers knocking the price down and walking away from a sale – without breaking the bank.
De-Weed
When the buyer pulls up outside the front of your house, the first thing they will do is look at the front door. Make sure it's in good condition and if needed, repaint it in a neutral welcoming colour.
If you have a front garden make sure it's free of weeds and the grass is regularly cut. Lastly, if you have any outdoor lights make sure the bulbs are in working order.
De-Mess
When a buyer enters your house for a viewing, the slightest bit of grime can put them off and get them out of the door quicker than you can say toilet cleaner.
Sometimes, if you look at your home every day, you may miss bits. Get down on your hands and knees and look at each room from a baby's point of view. It may sound silly but you may spot things that you'd usually miss when walking around.
If you're doing a spate of viewings over a two week period, spend a good few hours doing a really deep clean and then everyday have a quick flash around the house keeping things sparkling. Why not try and pull the family in to help, with a bribe of pocket money or ice cream!
De-Clutter
If you've lived in your house for a number of years you have more than likely accumulated a number of possessions. Problem is that when potential buyers view your home, the last thing then want to do is step over and around clutter.
If you have outgrown your home and it's on the market, why not think about putting any unneeded items in storage. You'll be amazed how a cluttered house can turn into a welcoming liveable space when you start to ship out.
Alternatively, if you have more time, considered parting with your unused possessions by selling them onto others. You may also find that you make a bit of cash to help with the move too.
De-Personalise
Although you love your family and trinkets, potential buyers don't. You need to stage your house to make others image themselves there, not let them wander through your home.
Try to stage other rooms in your house; set the dining table, run a bubble bath with candles, warm your home, turn on all the lights – make your home look welcoming, without any personalisation.
De-Child
Although I love my kids, not everyone likes them or likes to see their mess. Try to hide away any larger toys, and put them in bedrooms only.
Children can have a wearing effect on a home with scuffed furniture and chipped paintwork so if needed, grab a tin of paint and refresh the walls and buff up furniture or cover with throws.
It will make you home look fresher and cleaner, ready for a new family to move it, without them thinking they'll need to do lots of work.
So there you have it. If you're selling your home there are simple steps you can take. They won't take long and won't cost the earth but will give you more of a chance to get the price you want.
Are you selling your home or perhaps you already have? What things have you done to improve your chances of getting the price you want?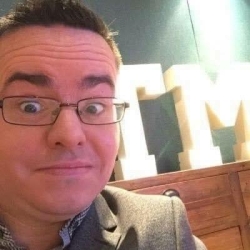 Latest posts by Ricky Willis
(see all)