When money is tight the idea of date night may be the last thing on your mind. With simple planning and very little cost you can have a date night at home.
This site contains affiliate links. We may receive a commission for purchases made through these links.
[Learn more]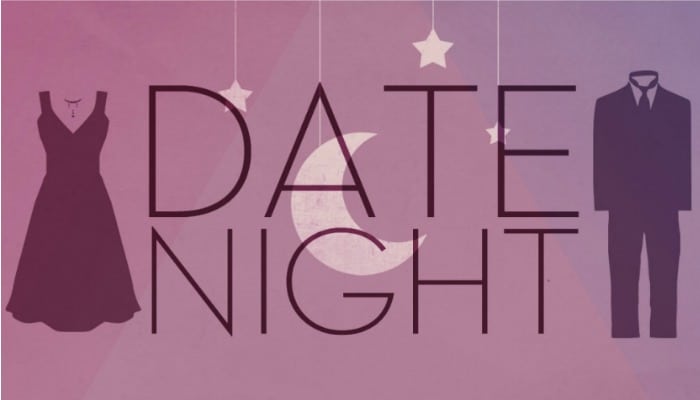 Do you feel neglected in your relationship? Even worse does your partner feel like this?
Skint Mum and I feel like this quite often. What with the children and working we really don't have much time for each other. By the time dinner is done and the children are bathed and in bed the only thing we want to do is go to bed, to sleep.
Come the weekend we throw ourselves into the fun world of children. We don't stop until late Sunday night when, you've guessed it, we just want to sleep – please!
We'd probably have more of a relationship if we were online dating, rather than living in the same house!
So what have we decided to do about this?
Yep you've guessed it (well it is the title of the post) we are going to set aside a couple of nights per month for date night. We don't want anything extremely fancy even, just some time, together.
Below is my Skint Dad's Guide to Date Night – At Home
Planning
Plan the night in advance. Don't wake up on a Saturday morning and think "Oh, let's do date night tonight!"
I promise you that this will not turn out the way you expected. With no planning comes disorganisation, rushing around and stress. If you plan in advance you also have something to look forward too.
Set a time for the children to go to bed and let them know what time this is going to be.
#SkintDad tip: tell the children that if they are good and go to bed that "Santa will come at Christmas" and may leave some presents if they go straight to sleep. This always works for us ;-)
If you have friends or family who normally pop around unexpectedly, make sure you inform them that you are busy and you don't want to be disturbed. The last thing you want is for the mother-in-law catching you on the sofa with the baby oil.
Food
Because it is a date night it's nice to let the children eat at a normal time and have more of an "adult" meal later on. What I suggest to do to combat having cooking multiple meals is to batch cook in the week. Even better, you could invest in a slow cooker and save even more money where cooking is concerned.
Once you have decided what the children are having, you now have to make the decision about what you and the other half are going to eat.
Well if you are a regular reader of my blog then you will know I create Fakeaways for under £5 and for date night I would stick with what I know. Whilst you or the other half are getting the children ready for bed the other can be in the kitchen cooking up a romantic cheap feast.
#SkintDad tip: do as much preparation as possible earlier in the day so cooking can be about actually cooking, rather than having to do all the hard work. Oh, and save washing up till the morning. It really won't hurt.
Finally if you can, move the dinner table. We have a smallish table which is easily movable so when date night comes, the table is moved into the centre of the room. The space around us makes a real different, almost restaurant like.
Setting
There are a number of different things you can you to change the setting and mood of your home for date night.
Music: We like listening to music on the radio but when it comes to date night we will change the station to something different, this in turn changes the mood.
Lighting: Turn off the main lights and use a dim lamp. Or, why not just turn them off altogether if you are cuddled up on the sofa watching a film. Even better if you have some candles, light them up instead.
#SkintDad tip: place the candles in the freezer the day before use to make them last twice as long!
Theme
Mix up what you do on a Date Night, otherwise you may end up wasting two hours in front of the TV watching CBBC without realising, just cause you forgot to turn it off.
Not that I've done that…
Sit opposite each other at the table, share a bottle of wine and just talk, rent a DVD that isn't Disney, grab a pack of cards and play/learn poker, get some towels and massage oils out and turn your living room into a spa.
There are so many different things that you can do.
Whatever you choose to do, just try not to go over the top. Waking up after a few too many drinks, and after having not enough sleep, is never easy with bouncy children who no doubt wake up extra early at the weekends (I know mine do) and if both parents have "headaches" then it's even harder.
Just remember to spend time together.
Remember that before the kids, and the jobs, and the house, it was just the two of you, enjoying each other's company.
Do you have date nights at home? What sort of things do you do? Keep it clean!!! ;-)
Latest posts by Ricky Willis
(see all)