We have HUGE news, which we are very excited about!
If you've been trying to make sense of your finances, we've got something special to share.
We have poured our years of wisdom, learning and experience into a brand new book, "Make Every Penny Count."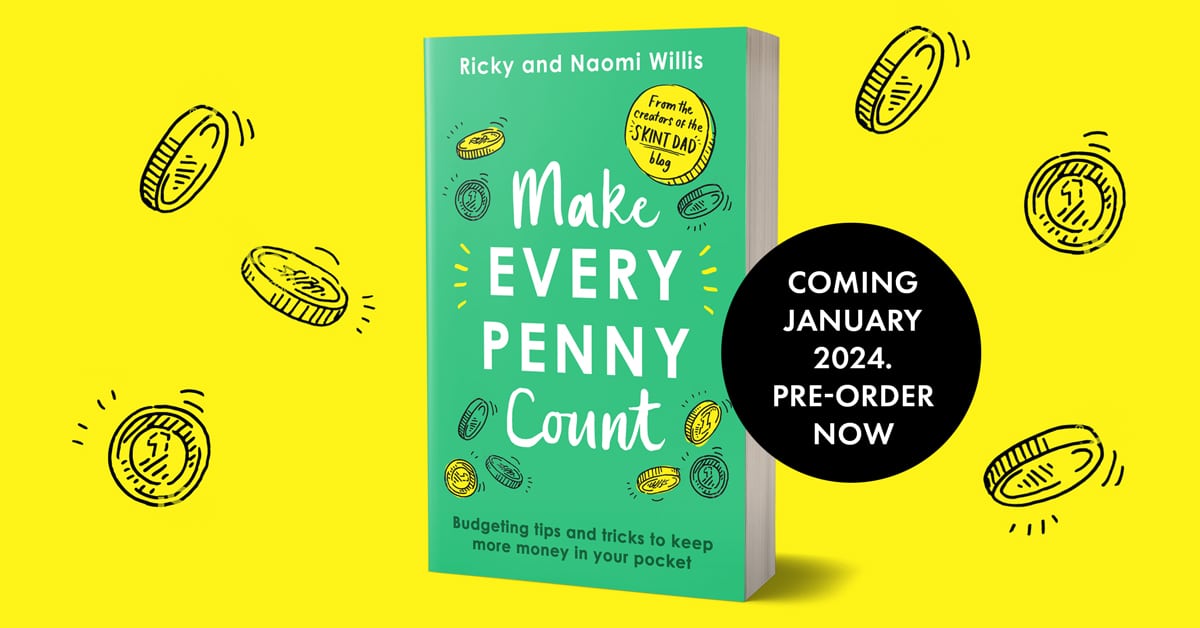 £10 BONUS OFFER: Earn easy cash by watching videos, playing games, and entering surveys.

Get a £10 sign up bonus when you join today.

Join Swagbucks here >>
What's the book about?
Our new book, "Make Every Penny Count," is an extension of our money saving journey.
This book isn't just about saving money.
If you've been searching for a guide to help you navigate the sometimes confusing, often intimidating world of personal finance, know we have been where you are.
It tackles everything you can think of when it comes to managing your money.
Want to know how to stretch a tenner so far it feels like twenty? It's in there.
How about turning your hobbies into little money-makers? Yep, covered.
It's not just about cutting back; it's also about making smart choices that add up over time.
It's about making meaningful changes to your life to keep more money in your pocket.
It's like having a friend who gets it, talking you through each step of saving, making and managing your money.
It's not about overwhelming you with numbers and jargon.
It's about real-life tips that you can actually use.
Why is this book different?
You might be thinking, "There are tons of finance books out there, what makes this one special?"
"Make Every Penny Count" isn't just a compilation of money-saving tips or a guide on how to budget.
It's a reflection of our own years of real-life experiences, struggles, and triumphs that you can tailor to fit your own life.
We share the lessons we learned the hard way, showing you what we did wrong so you don't need to make the same mistakes, making it easier for you to succeed.
Whether you're drowning in debt, looking to build a savings nest, or simply wanting to get better at managing your finances, this book is a practical tool for real change.
If you've ever felt lost or stressed about money, this book is like a friendly hand guiding you through the fog.
The best part?
You'll start seeing changes not in years or months but weeks, maybe even days!
And it's not just about being better off financially; it's about the peace of mind that comes with it.
Grab your copy
The book is released on 11 January 2024. It may feel like a wait, but you can pre-order your copy today to arrive on the launch date.
"Make Every Penny Count" is more than a book; we hope you see it as a lifeline, a friend, and a guide, all rolled into one.
We genuinely believe it can make a big difference in your life, just as the Skint Dad blog and communities have already helped so many.
The first step to change in your own money journey is choosing to start; this book could be the perfect starting point for you.
We can't wait to hear what you think about it.
Thank you
Ricky and Naomi Willis xx
The story of Ricky and Naomi Willis
Meet Ricky and Naomi Willis, the resilient couple behind the well-known blog Skint Dad.
Their story isn't just one of personal success; it's a blueprint for anyone wanting to take control of their financial life.
This incredible journey led them to pen their first book, "Make Every Penny Count," a practical guide aimed at helping others navigate the complexities of money management.
Back in 2013, Ricky and Naomi found themselves in a situation all too familiar for many: suffocated by £40,000 of consumer debt and living pay check to pay check.
With two young kids to provide for, the couple knew they had to make a drastic change.
Instead of shying away from their struggles, they took a courageous step.
They decided to share their journey openly on a blog as a way to keep themselves accountable and help others along the way.
What started as a personal diary quickly turned into something much more significant.
As they navigated the complexities of budgeting, side hustles, and frugal living, their blog grew into a community.
A community filled with people from all walks of life, each eager to make every penny count, just like Ricky and Naomi were trying to do.
The couple not only began to climb out of debt, but they also learned invaluable lessons about what it means to live a financially responsible life. It was not an easy journey, but it shows it is possible to turn life around.
The Willis duo soon realised that their personal transformation could serve as an inspiration for others.
They had amassed not only a treasure trove of practical tips but also a deeper understanding of the emotional and psychological aspects of dealing with money.
As their community grew, so did their ambition to help people on a larger scale.
Click here to pre-order your copy now, and start making every penny count!
We're so thankful for your support and can't wait to hear how the book helps you.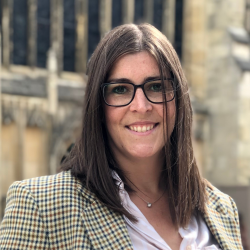 Latest posts by Naomi Willis
(see all)