Teacher discount schemes can make a huge difference in the lives of education staff. But knowing where to look to find these discounts and deals can be a challenge.
Don't worry!
Here you'll discover all the amazing offers and discounts with participating companies.
From Dell and Vodafone to Unidays, and even Hilton Hotels, there's a huge range of discounts just waiting to be used. To discover more, scroll down!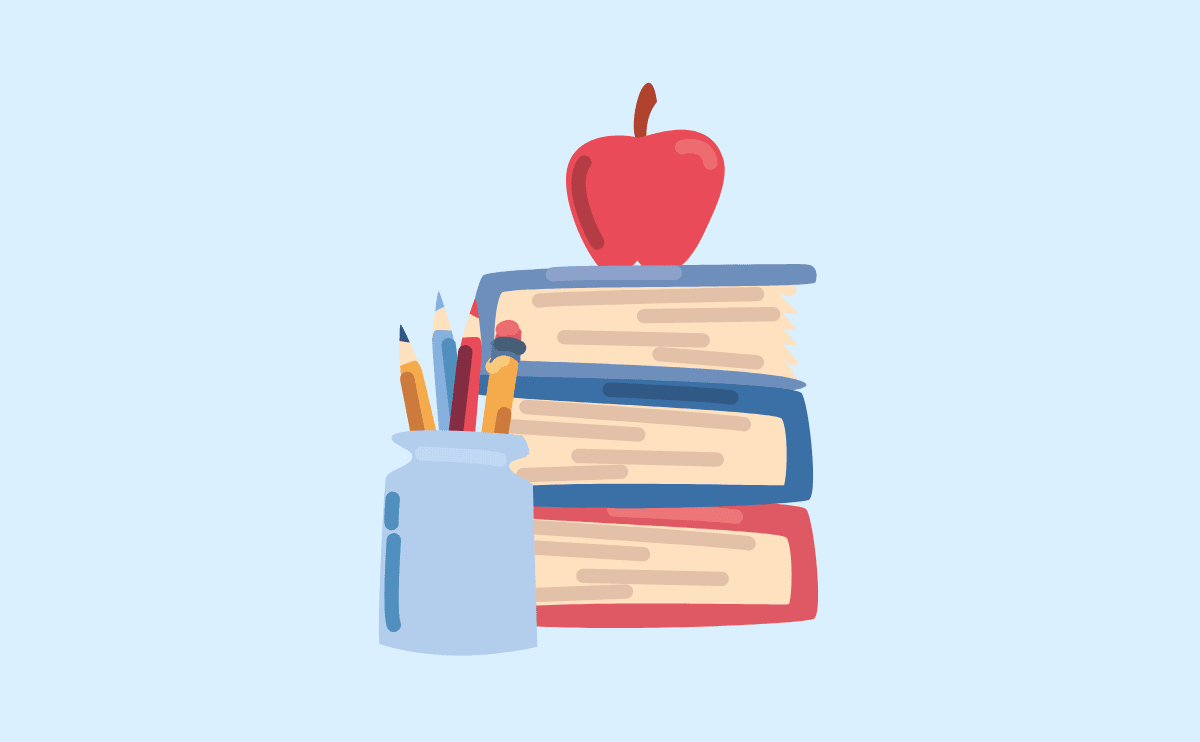 £10 BONUS OFFER: Earn easy cash by watching videos, playing games, and entering surveys.

Get a £10 sign up bonus when you join today.

Join Swagbucks here >>
The best money saving deals for teachers
Teacher Perks
Teacher Perks is an online service that provides exclusive deals and perks. Launched in 2007, the service is aimed at teachers, teaching assistants, and other education staff.
These days, teachers can get education supplier discounts for universities, colleges, and nurseries. They can also earn money by taking part in research opportunities and paid surveys. To get access to these amazing deals, you'll need to join Teacher Perks, which is free!
All you need to do to join is visit their website and fill out the online form with the following details:
Full name
Work email
Job role
School
Discounts for Teachers
Discounts for Teachers provides incredible offers that reward teachers for their hard work. Founded more than 15 years ago, Discounts for Teachers offers excellent money-saving deals. The service has partnered with various trusted brands, including:
Hotpoint
Currys PC World
Sainsbury's
Argos
Sky
Waitrose
ASDA, plus many more!
Working with these brands means that Discount for Teachers can provide fantastic discounts and deals. You can access the offers through email or the website; and no credit or debit cards are needed.
To join, visit the Discount for Teachers site and fill out your details. This includes your full name, email, and password of your choice. Submit your form, and you're ready to go!
Teaching assistants and other education sector staff are also entitled to deals from Discounts for Teachers.
Unidays
You may think that Unidays is just for students, but teachers and other school staff members qualify too. Although it's not a full account, teachers can get a staff account which provides access to the Apple Education discount.
Apple Education provides many perks for teachers, such as 20% off Apple Care and a year's worth of Apple TV+ for free. These deals change regularly, though and sometimes it might be 10% off any item.
The National Education Union
The National Education Union is a large union that brings teachers and their colleagues together. It connects professionals who are seeking a better working life – but how does the National Education Union help?
Its primary aim is to unite education professionals through useful support and sharing of opinions on policies and campaigns. Thanks to everyone's contribution, the education field is a strong voice that uplifts teachers' rights.
The National Education Union has over 450,000 members, making it the biggest education union. Most of its members are teachers working in colleges, academies, and independent schools. One of the many benefits of joining the union is the rewards that the NEU offers. These include:
Negotiated offers
Rewards on products
Discounts
Savings and mortgages
Financial advice
Complementary insurance protection
Even better, it's free to join! All you have to do is go to the NEU site, click "Join Now" and provide your full name, date of birth, and postcode. Then submit your form and you'll be a member.
You can also download the newly qualified teachers form or the all members form. But, NEU does charge £1 to newly qualified teachers.
PS Discounts
PS Discounts boasts more than 11,000 offers and deals from many high-street brands. Since 2005, PS Discount has been providing a huge range of deals that help teachers to save money.
The site offers tons of exclusive discounts from local pubs, restaurants, gyms, supermarkets, and taxis. Shopping at any of the thousands of retailers means you could save hundreds, if not thousands! Some of the brands you can shop with, and save, include:
Outbacker
Kloris
Ruby and Oscar
Money Supermarket
Boden
Halfords
Boots
Essential Travel
As well as a huge range of exclusive discounts, PS Discounts provides reloadable vouchers and cards. With these, you can load money and get the best deals. To start saving, visit the PS Discounts website and fill out their online form.
Companies offering teacher discounts
Vodafone
With the Vodafone Advantage discount scheme, teaching staff qualify for great discounts! Education sector staff can get 15% off their monthly plans as well as money off for their friends and family! To get your discount, visit the Vodafone site and select either "I have a plan" or "I don't have a plan".
If you choose option one, enter your school email address and provide the following details:
Your full name
Work email address
School name
Next, choose whether the discount is for yourself, a friend, or a family member, and submit your application.
If you haven't got a work email, you'll need to submit a copy of your employment. This document needs to prove that you work for an educational facility that qualifies for the Vodafone scheme.
If you're not sure whether your company is a Vodafone Advantage member, ask the human resources department. Keep in mind that there is a £10 fee for the membership which you'll normally find on your bill after you've applied for the discount.
Dell
Dell offers exclusive teacher discounts through its Dell Advantage programme. The programme is designed for teachers, teaching assistants, and other education staff. With it, you can get up to 20% off desktops, laptops, and accessories.
To access these discounts you'll need to claim a voucher. Visit the Dell site and join with your school email address. Once you've verified your email, your voucher will be sent to it. On the voucher will be a code that you can use to browse, shop, and save on the Dell site!
You can print the voucher code out, note it down on some paper or copy it. Once you've added your items to the shopping cart, pop your voucher code in, and the teacher discount will be applied. To make a payment, simply go to checkout, and your items should be delivered within seven working days.
The Motor Source Group
Looking to buy a new car? The Motor Source Group offers a discount scheme exclusively for teachers, professors, and head teachers. They're a partner with many trusted car brands, including:
BMW
Citroen
Ford
Audi
Mercedes Benz
Honda
Fiat
Jeep
Lexus (and many more)
To make your purchase, visit the Motor Source Group site and browse their selection of cars. Don't worry if you can't find what you're looking for, though, as they have a support team on hand. If you do find the perfect car, you can work with a sales advisor to tailor your order.
This will include the colour of your choice and any optional extras you may want to include. Once you've paid for your car, it will be delivered to your home. Or, you can have it sent to a local dealership where you can pick it up.
Hilton Hotels
The Hilton Group offers many teacher discount deals. One example is a 30% price reduction off Hilton Hotel stays in the UK and Europe. This doesn't apply to the Hampton chain of hotels, though. Teachers and education staff can get 20% off in these hotels.
This teacher discount scheme is only available all day on Fridays and on weekend nights. To enjoy these amazing savings just visit the Hilton website to book your stay!
What is the Teacher International Identity Card?
As a teacher, you have an incredibly demanding job, so you deserve a break. After a hard year of teaching, planning lessons, marking papers, and more, why not reward yourself? Maybe with a gift or a tropical getaway?
The only problem is that these things can be expensive. But what if you could save tons of money through exclusive discount code deals and offers? You can, with the International Teacher Identity Card or ITIC.
The ITIC is a plastic ID card for teachers. It's recognised internationally and could score you up to 5% off travel insurance and 40% off flights. You can also get thousands of exclusive teacher discounts on food, travel, transport, and accommodation. Even better, the ITIC means you'll have access to discounts abroad and in the UK.
Who is eligible for the ITIC?
If you're a teacher working in a recognised education facility, you'll be eligible for the ITIC. You need to work at least 18 hours per week for a minimum of one school year.
Where can I apply for my ITIC?
Receiving your ITIC is super easy. Show that you're employed with a recognised educational facility with an official letter. As well as the letter, you'll need to include copies of these documents:
Passport
Official ID
Birth certificate
You can also order your ITIC by visiting the ITIC website. Click "Apply Now", then choose the ITIC.
FAQs
Can teachers get discounts on car insurance?
Unfortunately, teachers' car insurance discounts are quite tricky to find. However, some unions do offer specialised insurance for teachers, which provides cover in the school car park. This can be very handy in case anything happens to your car.
Do other education partners qualify for a teacher discount scheme?
Yes, there are some discounts that education staff qualify for as well. These include Discounts for Teachers, Teacher Perks, and Vodafone.
Are teachers eligible for the Blue Light card?
Sadly no, teachers aren't eligible to receive the Blue Light Card. But don't worry, as you can find many of the money-saving deals on BLC in this guide.
Can teachers and education staff get discounts at Argos?
No, Argos doesn't do teacher discount offers, but you can find reduced-price gift cards. You can also use the Airtime Rewards app. Simply link your credit or debit card, and you'll earn cashback each time you shop.
You can then put that money towards your phone bill. You can also earn cashback at major high-street stores like Boots, Matalan, and Primark.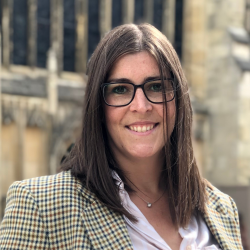 Latest posts by Naomi Willis
(see all)